Wellness
Farm to Table and Spa at MacArthur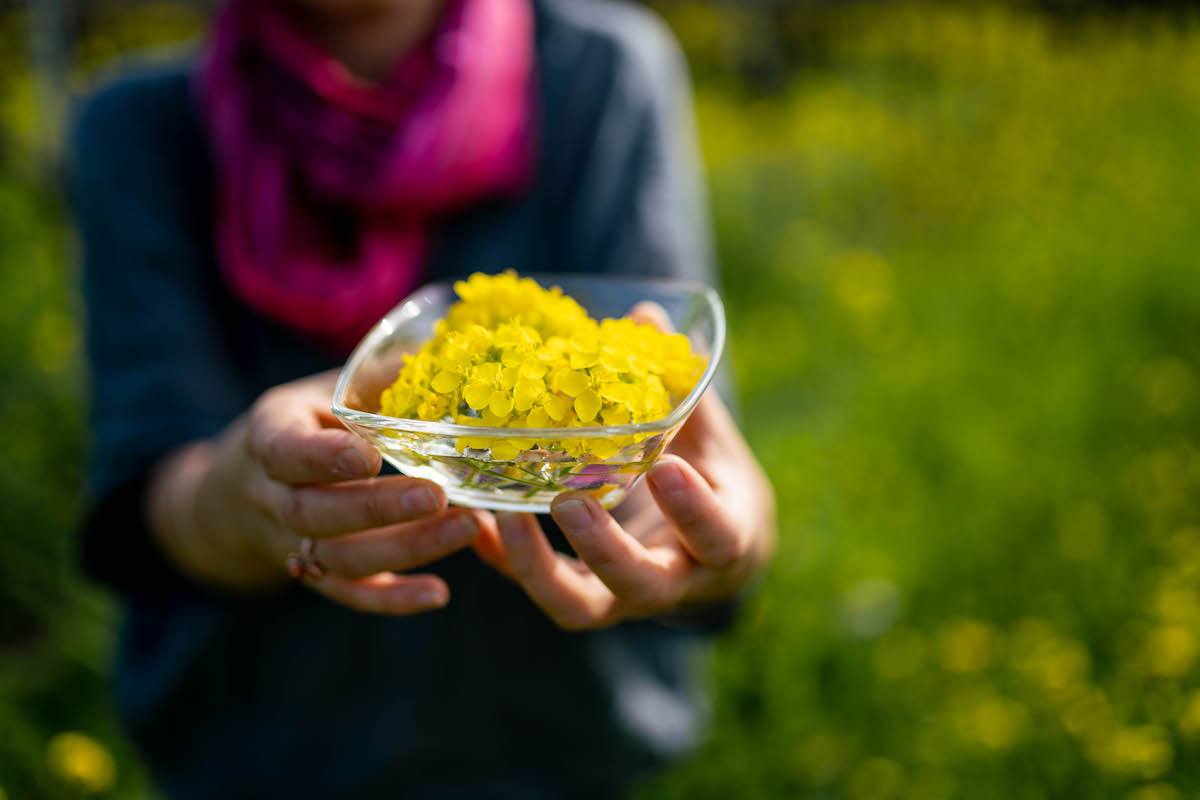 Appreciating, understanding and thoughtfully sourcing food comes is an important concept that MacArthur Place has taken to heart when designing menus for our new dining outlets. Our meat comes from Beffa Springs Ranch, a local farm that uses Layla vegetable scraps to feed their animals. Our fresh produce is grown just up the road in Glen Ellen at Flatbed Farms. Coffee served at The Porch and in guestrooms is roasted locally by Acre coffee in Petaluma.
This mindful sourcing approach is also applied at The Spa at MacArthur, where we use herbs and botanicals grown on our property and local farms in our signature treatments. Read on as we highlight three herbs you'll find utilized around property.
Fragrant Lavender
"The picturesque and recently renovated property welcomes the traveler with the sweet scent of flowers and herbs, which grow all around the white, quaint cottages. At the Spa at MacArthur, a "farm to table" experience is available; try the Lavender Dreams signature treatment ($275/100 min.) with a bath, body wrap and lavender essential oil massage. The same lavender makes another bold appearance on the menu of Layla, the excellent Mediterranean restaurant, and at the bar — B, a cocktail featuring a sprig of lavender hovering above gin, cucumber, basil and lime, is an excellent way to end the day." – MagazineC.com in their piece, "5 California Retreats Where the Local Harvest Goes From Farm to Table and Spa".
The Mustard Flower
Along with lavender used in The Spa, local mustard flowers are the foundation of the essence of MacArthur Place, which we have blended with aromatherapeutic essential oils in our Wildflower Field of dreams treatment. Mustard plants are used as cover crops in sustainable farming to naturally replace nutrients and enrich the soils while the vines are dormant in the Winter and early Spring. The result is fertile soils and healthy vineyard ecosystems that in turn produce delicious and sustainable wines that garner world-wide attention. The essence that is extracted and blended into essential oil invokes an experience of inner happiness and sensory pleasure.
The Wildflower Field of Dreams treatment was inspired by Sonoma vineyards and engages the full body beginning with a vineyard wildflower essential oil body and scalp massage followed by an exfoliating botanical body scrub. This is a way to truly experience vineyard to massage table relaxation.
Organic Tea
Our newest signature offering, Anti-Aging Tea Treatment, features organic tea-infused products made exclusively for MacArthur Place by local, female-owned steepery, UppercaseTea. This special 100-minute treatment includes a tea service and meditation followed by a tea-infused body scrub and a full body massage with the guest's choice of UppercaseTea® organic green, black or rooibos tea-infused essential oil. Harnessing the powerful benefits of tea, this treatment detoxifies, soothes and promotes anti-aging as well as relaxes (green tea), revives (black tea) or renews (rooibos).
Below are the organic, vegan, cruelty-free, phthalate-free and paraben-free ingredients found in each of the three tea-infused essential oil blends. 
RELAX (Green Tea) – Clary Sage, Geranium-Rose, Lavendin, Cedarwood Virginiana, Vetiver
REVIVE (Black Tea) – Bergamot, Elemi, Orange Essence, Black Pepper
RENEW (Rooibos Tea) – Pink Grapefruit, Patchouli, Cardamom, Clove
The Spa at MacArthur offers an apothecary shop and a unique array of treatments based on the fruits, flowers and herbs grown in the property's gardens and neighboring vineyards.  MacArthur Place offers a Garden Spa Package that combines a two-night stay with a spa credit to use on any spa treatment.