Discover
Quaffable Content: Engaging Virtual Offerings Keeping Us Busy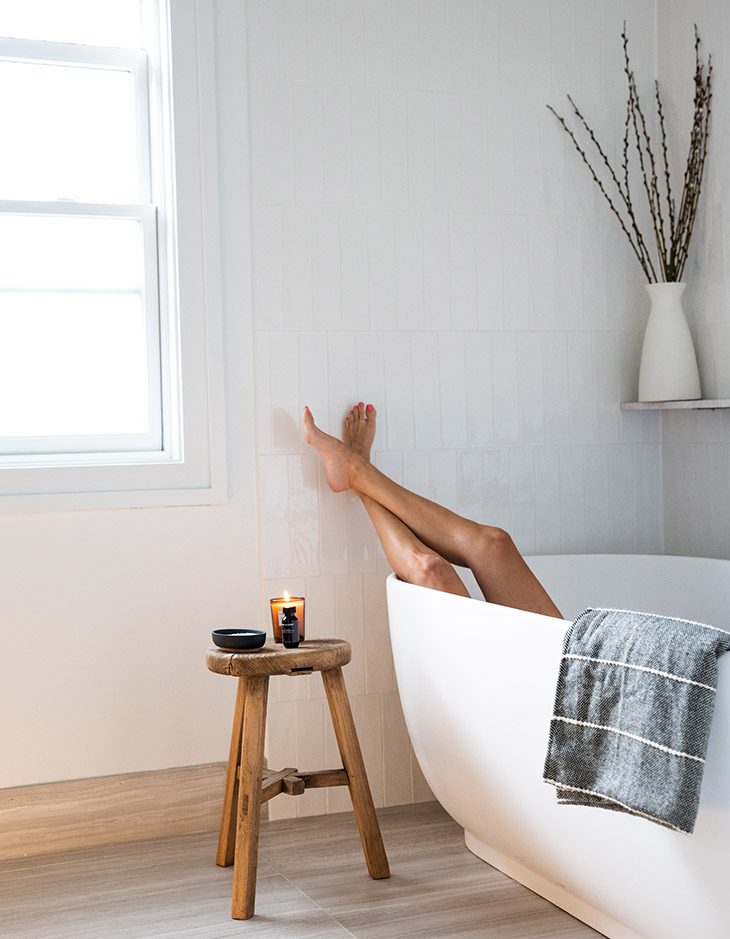 If you find yourself with some extra time on your hands as we stretch into week six of COVID-19 quarantine, might we suggest some highly-quaffable content that will keep you engaged, sane — and well? We've curated a handful of creative virtual offerings from some of our favorite hotel partners that stimulate the mind, body and psyche. Whether it's an immersive bath meditation, a virtual wine tasting of single-vineyard Sonoma wines, or ingenious ideas for bringing outdoor adventures indoors for the ultimate #optinside effort, these virtual experiences are sure to fill the quarantine void.
Nature of Things | Virtual Live Stream Meditation & Bath Ritual 
Nature of Things, a modern maker of wellness products using natural ingredients that come from the Earth (their Fortifying Magnesium Soak is one of our Spa favorites!), has teamed up with acclaimed water healer Jobi Manson to offer a virtual meditation and bath ritual each Friday evening, free of charge. Next session is Friday 4/24 at 6pm PT.
Water healing is an ancient modality that has been utilized across time and culture since the beginning of recorded human history. This live stream water meditation experience is designed to support the cultivation of ease in both body and mind. Water helps to re-calibrate our nervous system, to soften our senses, and provide a soothing physical medium for deep relaxation. This session will share water ritual, a guided meditation journey, and reflective prompts to support emotional balance and self discovery. Learn More >>
Scribe Winery | Hacienda at Home Recipes & Playlist
One of Sonoma's top boutique producers of vibrant, terroir-driven wines, Scribe Winery is a stunningly-beautiful vineyard and farm situated at the base of Arrowhead Mountain in Sonoma. The "feather in the cap" of this historic property is the iconic Hacienda, the 19th Century estate house that has been recently remodeled to house inimitable food and wine experiences overlooking the palm-lined drive and storied valley below. During the winery's closure, Scribe brings the experience to you with their elegant "Hacienda at Home" series. Enjoy beautifully-produced cooking videos on IGTV hosted by family member and estate chef, Kelly Mariani — the Portuguese Sweet Bread and Fresh Pasta with Artichokes & Mint are not-to-be-missed. They also are selling Hacienda Kitchen Kits, including wine and estate-grown kitchen essentials, that can delivered to your doorstep. Last but not least, their Spotify playlist effortlessly embodies the winery vibe. Learn More >>
Weekend Sherpa | How to #OPTINSIDE
Based in Sonoma, Weekend Sherpa is a beloved digital guide to the best hikes, bike rides and outdoor adventures in the San Francisco Bay Area, wine country and throughout California. Since COVID-19 has forced closures of many parks, beaches and open spaces, Weekend Sherpa is offering up a few clever ways to bring the great outdoors indoors in their #OptInside series. Explore their ideas for "Couchella," making s'mores over candlelight, camping in the living room and more. Learn More >>
Sonoma Valley Museum of Art | ARTS@Home
The Sonoma Valley Museum of Art (SVMA), an acclaimed 20-year old art institution in downtown Sonoma, presents ARTS@Home. This thoughtful series features special art lessons available online for families working and learning from home. Each week the Sonoma Valley Museum of Art will release new ARTS@Home learning activities, ideal for parents and kids alike. Recent favorites include Mud Painting with Spices and A Little Bit of Surrealism. Learn More >>
Three Sticks Wines | Virtual Spring Release Tasting Kits
Situated in the historic Vallejo-Casteñada Adobe tucked quietly behind Sonoma Plaza, the Three Sticks Wines tasting lounge is a tour de force of architecture, design and craftsmanship — an aptly magical setting for their stunning wines. While the winery is temporarily closed, Three Sticks is offering virtual tasting appointments daily via Zoom platform. To enjoy this private at-home tasting experience, guests must first purchase a Virtual Spring Tasting Kit comprised of 5 wines — 1 Rosé, 2  Chardonnay, 2 Pinot Noir  ($285 total) — and then schedule a personalized appointment for their preferred date and time. Learn More >>
Sonoma Valley Wine & Sonoma County Tourism | Virtual Tastings
Sonoma Valley Vintners and Growers and Sonoma County Tourism also offer a round-up of virtual wine tastings in the area.
We hope you enjoy some of this great quarantine content from our hotel partners, and we hope to see you soon for exciting events, activities and adventures at MacArthur Place.