Discover
Sonoma Harvest Celebrations & Events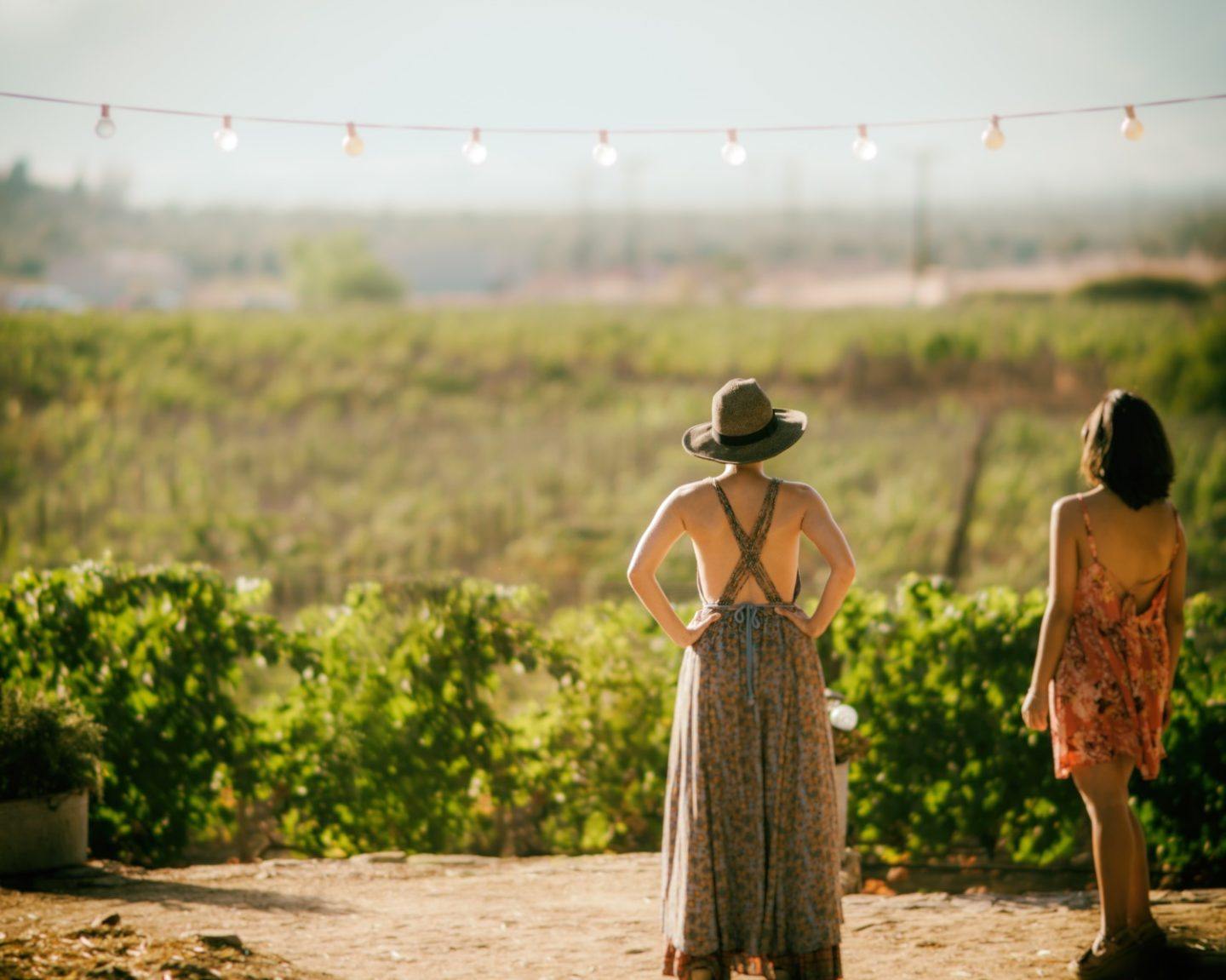 Fall has officially arrived.  In wine country, the sure way to know the fall season is here is by the activity in the vineyards. It's Harvest Season! The excitement can be felt throughout all of wine country, as every celebrates the crushing of the grapes.  According to visitnapavalley.com, the grapes are harvested according to the following schedule…
"Grapes for sparkling wines are the first to be picked, usually in early August, marking the start of "crush". Next, most of the white wines make their way from the vineyard to the crush pad. Harvest continues through late October – sometimes early November – for red varieties, as they take a bit longer to reach full maturation. Harvesting of Cabernet Sauvignon grapes in the Napa Valley begins later than most other varieties and typically lasts the longest. Late-harvest wines are made from grapes left on the vine longer than usual, allowing them to get riper and produce more highly concentrated sugars. Harvesting of these grapes can last until December. The conclusion of harvest leads into Cabernet Season, where the winemakers can finally take a moment to relax and appreciate the fruits of their labor."
With all this going on within the wineries, there is so much to celebrate.  Below is a short list of some of the harvest season events that are scheduled around Sonoma.
Sonoma County Harvest Fair
October 5th – 7th, 2018
Sonoma County Event Center Fairgrounds | 40 minutes from MacArthur Place
In 2018, the Harvest Fair will mark its 44th year of showcasing our county's grand harvest which continues to result in world-class wines, award winning beer and a plethora of culinary wealth. Each October, thirsty travelers from across the entire US, are beckoned to Santa Rosa to participate in a complete farm to table experience, inspired by the county's hard working farmers, ranchers, vintners and producers. They even have a competitive grape stomp with teams of 2 competing to stomp the most grape juice, with a final world championship competition.
*While you're already in Santa Rosa, make a stop at the Charles M. Schulz Museum and Research Center.  It's a whimsical museum dedicated to the man that created Peanuts.
Landmark Harvest Festival
October 6th, 2018
Landmark Vineyards, Kenwood | 20 minutes from MacArthur Place
When harvest rolls around, Landmark invites guests to help them honor this special time of year with their annual Harvest Festival, a celebratory event that includes oysters, bbq, live music, and a fun selection of new release wines. Join for us for our annual Landmark Harvest Festival at our Kenwood property from 11:00 am – 3:00 pm. Taste Landmark chardonnays and pinot noirs and lunch of freshly shucked oysters from Hog Island Oyster Co., BBQ provided by Cochon Volant, and live music by Chi McClean while sipping our current releases.
*Start the day with a hike on one of the many trails at Jack London Historic Park, on your way to the vineyard.
Ty Caton Vineyards 10th Annual Barrel Tasting
October 6, 2018
Ty Caton Vineyards, Sonoma | 8 minutes from MacArthur Place
Join them at the winery in Sonoma to taste futures of their 2017 vintage wines straight from the barrel. Enjoy award-winning wines coupled with savory food by Chef Sandy! Mingle with Ty and team, buy future + current releases at a discount.
*Being so close to MacArthur Place, the best thing to do is pair the barrel tasting with a Red Red Wine Spa Treatment.
B.R. Cohn Autumn Winemaker Dinner
October 27, 2018
B.R. Cohn Winery | 20 minutes from MacArthur Place
Join us for a beautiful autumn-inspired dinner with our winemaker Glenn Hugo. Surrounded by the sweeping Sonoma Valley vineyard views, savor a special four-course dinner with wine pairings, by the Girl & the Fig.
*On your way to or from B.R. Cohn be sure to make a stop at Larson Park which features a community garden and lovely views of the riparian habitat along Sonoma Creek.
---
MacArthur Place makes the perfect home away from home while you explore harvest season in wine country.  Our Harvest Sale continues through October with 20% off our best available rate, Sunday – Thursday.