Food & Drink
Sonoma Live Music: Join Us At The Bar At MacArthur Every Wednesday Night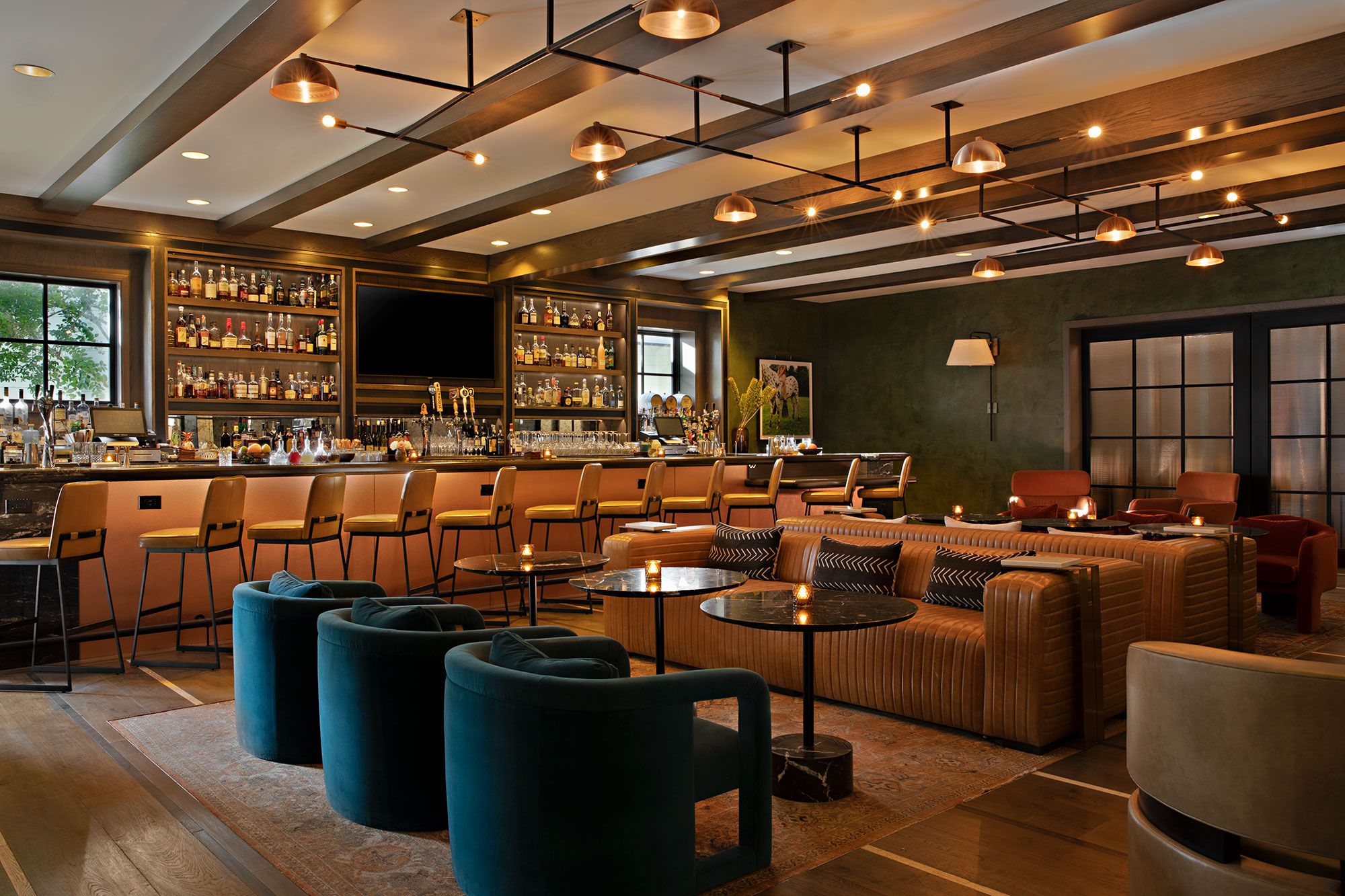 The Live Music calendar at The Bar at MacArthur is full for the season.  Wednesdays are the nights to gather together as a community to eat, drink, and be entertained.  Join us each week from 7 pm – 10 pm for live music, as well as our signature cocktails, craft beers, and a simple but high-quality menu. We invite guests, Sonoma locals and visitors alike to our weekly Sonoma live music events.
With a crack team of musicians, the Sean Carscadden Trio is one of the most exciting bands in Northern California. Playing a mix of Blues, New Orleans Funk, Folk and old-time songs with a contemporary touch, the group is energetic and known to gets some folks dancing!
December 4, 2019 @ 7:00 pm
Monica da Silva & Chad Alger
Monica da Silva and Chad Alger blend vintage-inspired Bossa Nova, Indie, and World influences into a genre they call Indie Nova. Chad plays the guitar, varying between Bossa Nova, Alternative Singer-Songwriter, and Latin styles. Monica da Silva sings in English, Portuguese, and Spanish. and adds accents of flute and melodica throughout their arrangements. They usually perform as a duo, but can also perform as a trio or quartet. They regularly tour the United States and Canada and are willing to travel nationally and internationally to perform.
December 11, 2019 @ 7:00 pm
Dawn & Tony
Dawn & Tony are a Sonoma-based, singer-songwriter duo with piano, acoustic guitar and harmonizing vocals playing Folk / Pop / Americana and other genres. Originally from Washington state, Dawn Angelosante has keen pop sensibility, and passion that shows both in her songwriting and performing. Her voice wraps everything into a beautiful dreamscape of sound and story, touching on love, friendship, heartbreak and self-reflection. A Northern California native, Tony Gibson writes songs with infectious melodies and honest lyrics. His music while original, has a familiar feel and his lyrics paint a vivid portrait of story.
"Lauren & Lemme" are Sonoma residents and leaders of the beloved Bay Area band Royal Jelly Jive. When they aren't shaking up jazz clubs and music festivals they perform intimate sets of their music in duo form. Whether it be a song about an ancient shipwreck in the Mediterranean or of two lovers gone astray, their music aims to find something exciting, relatable, and human that we can all connect to. Armed with the sultry vocals of Lauren Bjelde and the expressive piano playing of Jesse Lemme Adams, Lauren and Lemme invite you into their world with open ears to enjoy their groovy and unique sound.
December 25, 2019 @7:00pm
Jackson Allen
Jackson Allen grew up in Petaluma, greatly influenced by his father who played a heavy role in the music scene in the area. Originally playing drums, Jackson began working with musicians such as Joe Lewis Walker, Terry Haggerty, and Nina Gerber. After transitioning to guitar, Jackson moved to Los Angeles to attend the Los Angeles College of Music's Guitar Program and graduated in 2006. Upon graduation, he began teaching classes and private lessons at LACM from 2008 to 2017. Jackson now resides in the East Bay, recording, producing artists, playing and touring with artists such as the breakthrough Swedish Pop star, Zara Larsson (Epic Records), MNEK, Narada Michael Walden, Stompy Jones (a Bay Area swing band), James Davis (Motown), Kevin Ross, Bobby Saint, Kate Earl, Rubi Green, and Filipino stars Gary Valenciano and Martin Nievera. Jackson has made television appearances with artists on The Tonight Show, The Today Show, The Late Late Show, Ellen, and Kelly & Michael. Jackson also composes for television and film and has had placements for Gotham (FOX), Survivor (CBS), Red Bull, Netflix, Febreze, Stewarts & Hamiltons (E!) and more.
People travel to Sonoma to indulge in sensory experiences that allow them to reconnect – with themselves, with nature, and with each other. At MacArthur Place, we are delivering against this desire like no other property.  We invite you to join us and celebrate the season with great music and great company.
View Our Calendar For Additional Upcoming Events & Live Music