Art & Culture
Wine + Design:
Excursion with Bohemian Highway Travel Co.
Wine + Design
Available exclusively to guests of MacArthur Place, is a new Wine + Design Excursion created by local itinerary curation experts, Bohemian Highway Travel Co., and Heather Hebert, author of The New Architecture of Wine. This program launches December 1, 2021.
There's more to the Northern California tasting experience than just the remarkable wine in your glass. At many of our boutique Sonoma and Napa wineries, the surrounding built and natural environments are a visual expression of the wines crafted on site, enhancing the tasting experience. The architecture is often sustainably designed and built to honor the land and its history, revealing the vision of the winemakers themselves.
This unique excursion will take you to several of the region's most elite, design-forward wineries, where you'll explore the history, design origins, and architectural elements behind these inspiring venues. Guests will be given an insider tour, taste some great wines, and enjoy a seated, chef-prepared lunch. At the end of the tour, you'll receive a signed copy of Hebert's book.
Featured wineries include Ashes & Diamonds, Stewart Cellars, Faust, Three Sticks, Flowers, Aperture and other renowned Napa & Sonoma wineries. Read on for design highlights of each winery.
Ashes & Diamonds Winery – A Love Letter to Napa of the 1960's
Ashes & Diamonds Winery is a love letter to the Napa Valley as it was when it took the world stage in the the 1960's, revealing itself as a geological wonderland capable of world class wines. At the intersection of modern and old-school culture, flavor and experience, Ashes and Diamonds mid-century approach extends seamlessly through its viticulture, winemaking and architecture.
The winery's iconic buildings (designed by architect Barbara Bestor) are almost-all-white modernist boxes, one with a zigzag roof and the other punctuated with portholes and floating on thin pillars. The interiors are appointed with luxe but understated mid-century furniture, accented with jewel-tone pops of yellow and green.
Kashy Khaledi has built a winery driven by collaboration, seeking the participation of Napa's great contemporary voices in viticulture and enology. Kashy was compelled to investigate the nuances of the vineyard's original plantings, Cabernet Franc and Merlot from 1986, and has meticulously done so through organic farming and restrained winemaking—with Steve Matthiasson and Diana Snowden-Seysses at the helm.
Stewart Cellars: Old Meets New
"I wanted to transport people into an environment that tells a story" states owner James Stewart.
Inspired by the family's Scottish roots, and the intersection of old and new, Stewart Cellars centered their story, and the guest experience, around the winery's series of impressive stone walls. The stately stone buildings harken back to Stewart's Old World heritage yet boast a California aesthetic through their use of Syre stone – found only in the Napa Valley.
Designer Ken Fulk was brought in to design Stewart Cellar's Library, a moody private space filled with books and a rotating collection of curiosities. Every element of the architecture and design tells a story. Couple that with their unparalleled Cabernet Sauvignon and this is a truly unique and special journey.
Faust Haus – The Victorian on the Hill
The tasting experience at Faust is enjoyed in a 19th century Victorian home with a colorful history. The Faust Haus (which dates back to the 1840's) is a former farmhouse as well as a Prohibition era cellar in the 1920s.
Led by a team of revered creative minds, a three-year overhaul sought to create a new home for Faust, full of craftsmanship, creativity, and above all, character. "We partnered with an amazing team of creative designers, because as passionate as we are about our wines, they are about their craft," says general manager Jen Beloz.
Carefully curated pieces are found throughout the property including Jean Lurcat mid-century tapestry, fine art photographs by Lindsey Ross and a commissioned wall mural by Italian artist Roberto Ruspoli. You will be transported by the history, story and myth of Faust, and be given a visual representation of the incredible wines in the Faust portfolio.
Three Sticks: The Historic Vallejo-Casteñada Adobe
Three Sticks Winery's commitment to stewardship of the land and people is reflected in its Adobe home. The Adobe was originally built in 1842 by Salvador Vallejo, brother to General Mariano Vallejo, and has been lovingly restored as a Sonoma landmark.
Local designers, architects, contractors and archaeologists have worked to painstakingly preserve. The Adobe's integrity and identify and protect which aspects were of the most historic significance. To reinvent the interior, Three Sticks looked to the incredible talent of Ken Fulk, a designer internationally known for creating one-of-a-kind living spaces and events that marry the past and the present. Ken's eclectic and modern style coupled with The Adobe's rich history create a gorgeous juxtaposition.
Landscape Architect Penney Magrane fused past and present, incorporating modern art, such as the 22-foot mural designed by Rafael Arana, while preserving many of the historical plantings and even incorporating design elements from the original Helen Van Pelt garden design. This coupled with award winning pinot and chardonnay from legendary winemakers Bob Cabral and Ryan Pritchard make this an incredible experience from start to finish.
House of Flowers Vineyards & Winery: The Natural Refuge
In 2017, when the reimagined House of Flowers Winery project began at Flowers Winery, the goal was to reconnect visitors to the redwood landscape, while reimagining what was – at that time – a series of simple industrial buildings.
The approach enabled most of the original structure to be 'recycled' – sustainability is reinforced through several large, monumental functional wood installations made of salvaged logs by artist Evan Shively. Mike McCabe, principal at Walker Warner Architects states, "The architectural expression is understated. It isn't about making a statement. It's about creating a place that can unify the values that are important to the Flowers' brand—celebrating nature and local context with what's important to the site and the community."
Together, landscape and architecture combine to provide a quiet refuge, a place to celebrate community and friends through the experience of wine.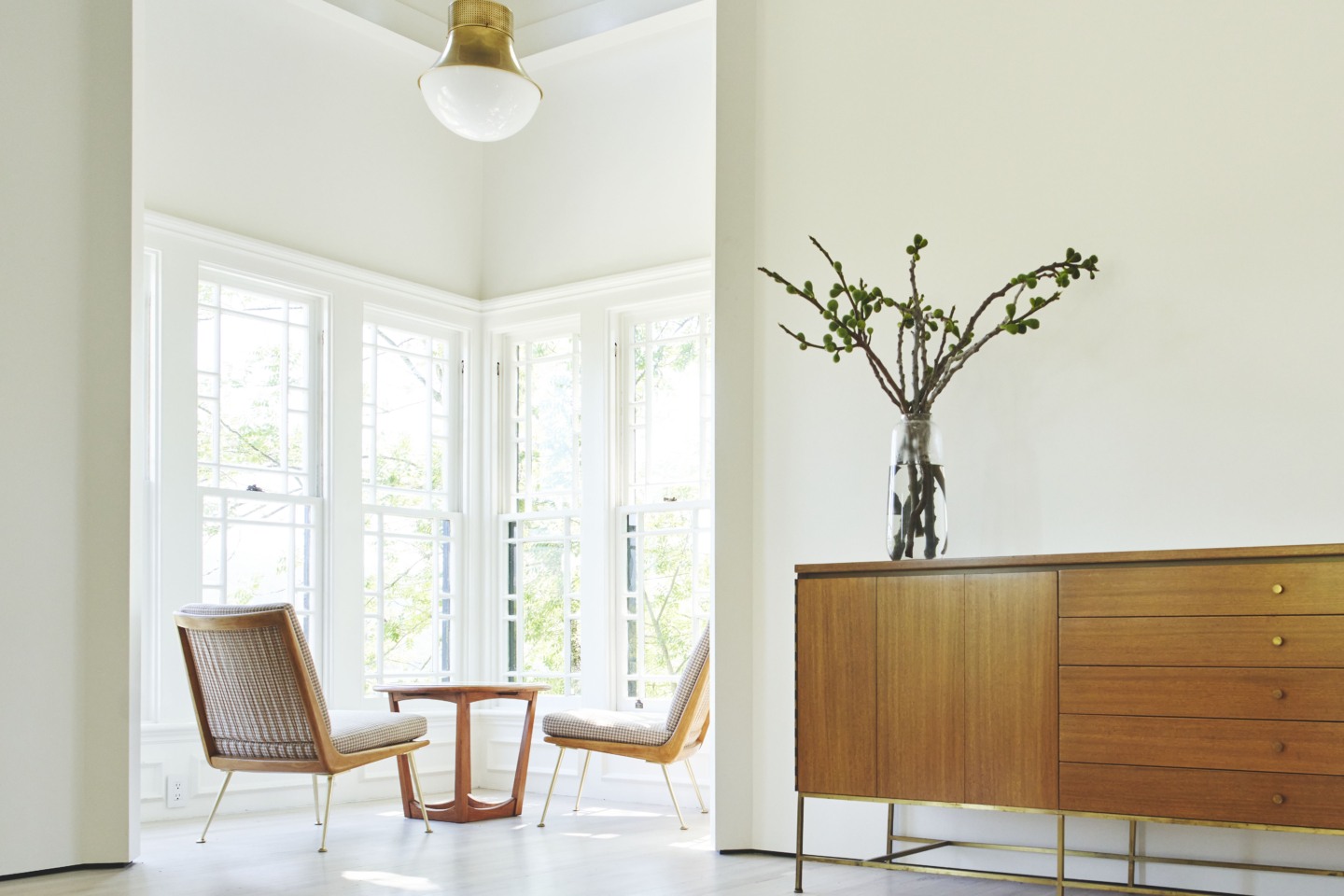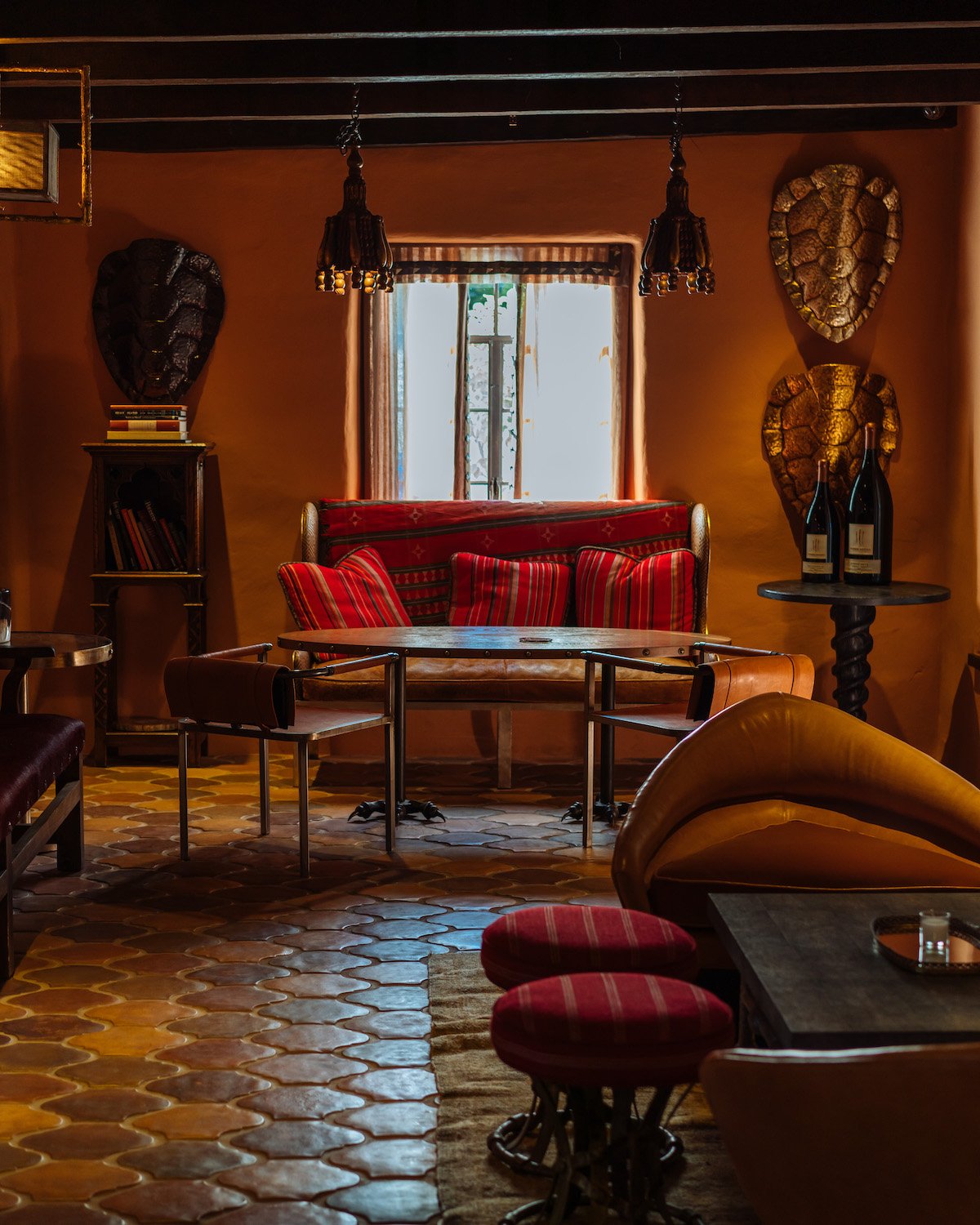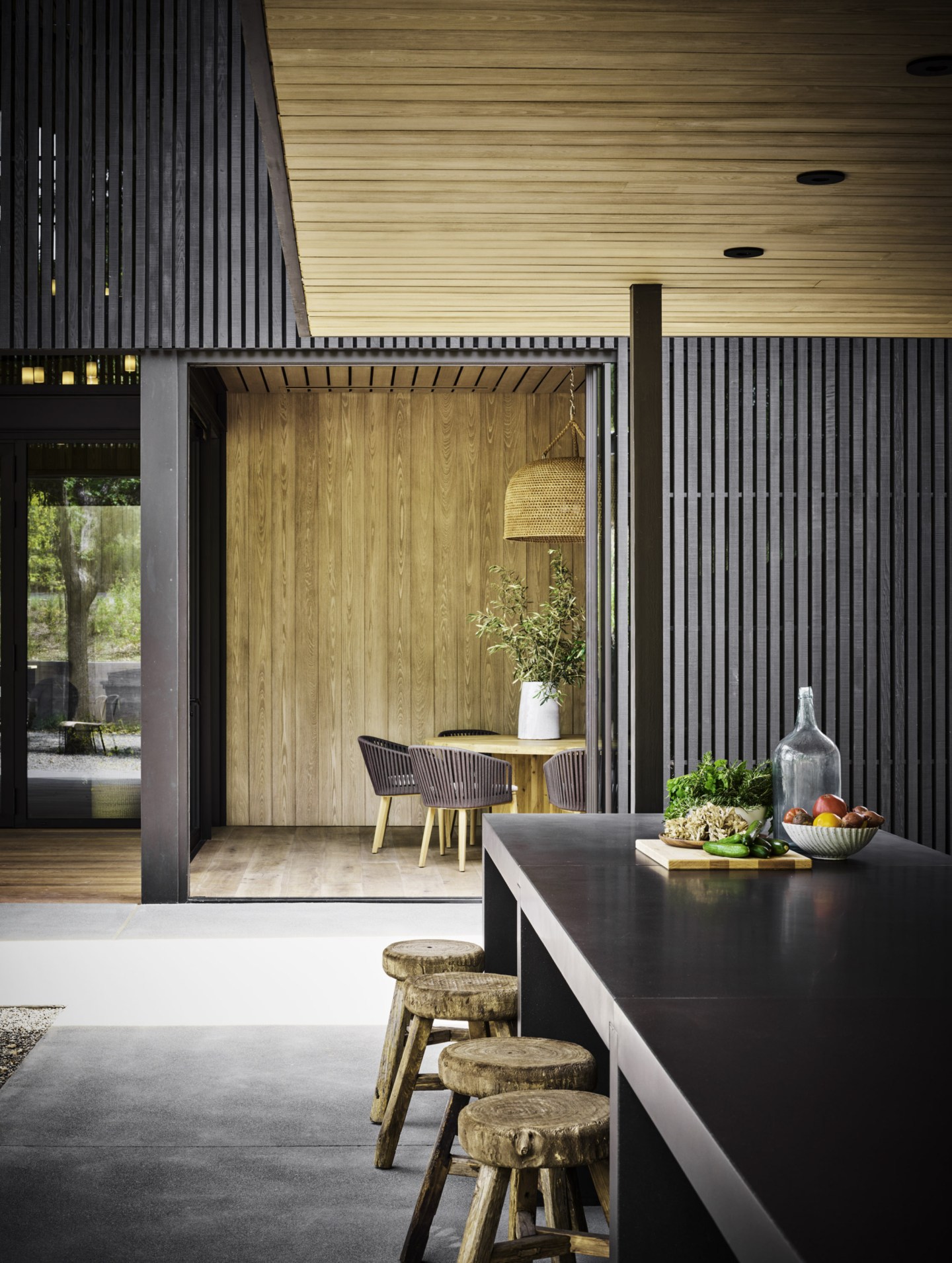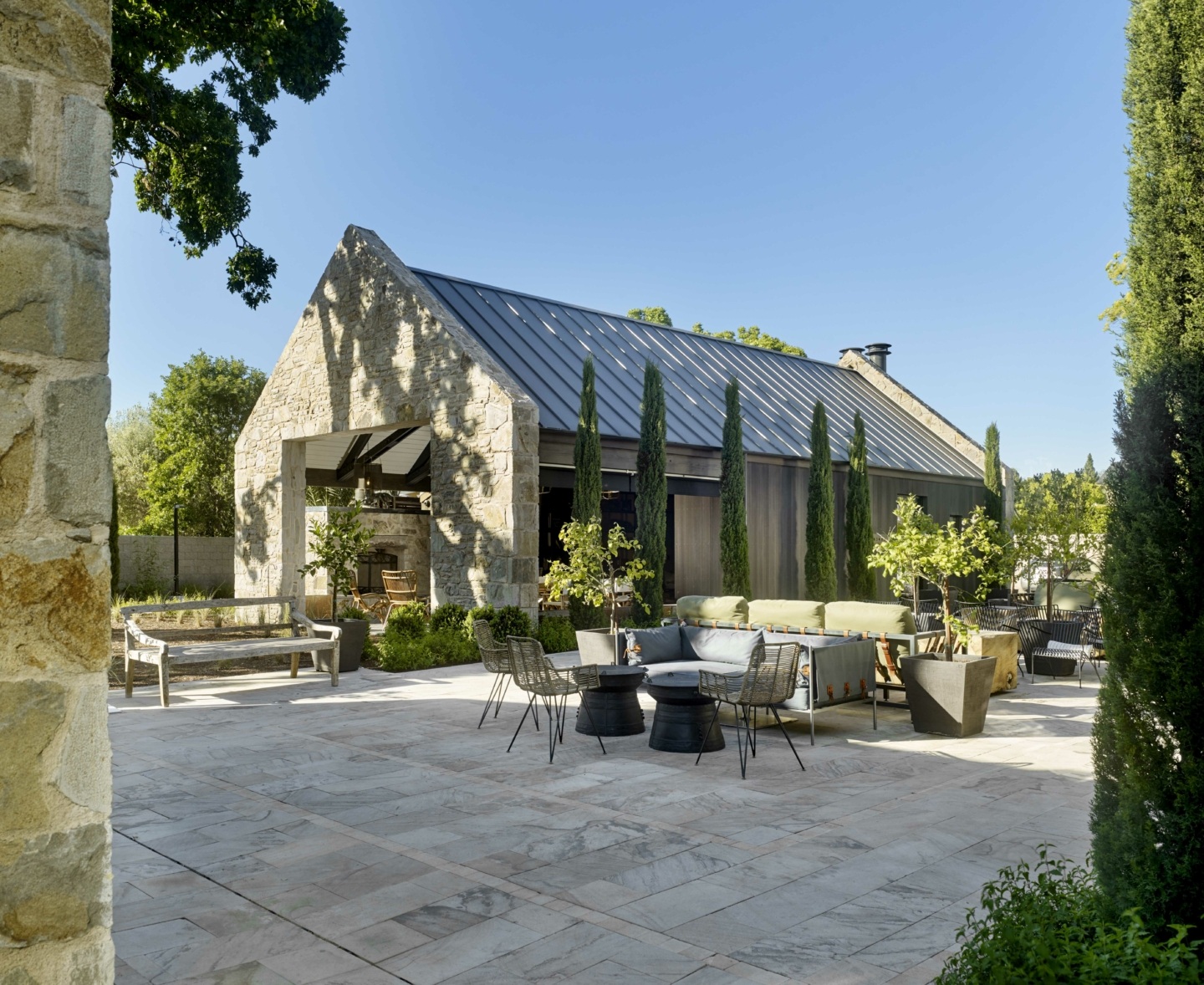 Photos, from top to bottom: Faust (hero + first two), Ashes & Diamonds (photo by Emma K. Morris), Three Sticks (photo by Emma K. Morris), Flowers and Stewart Cellars.