Discover
Winter in Wine Country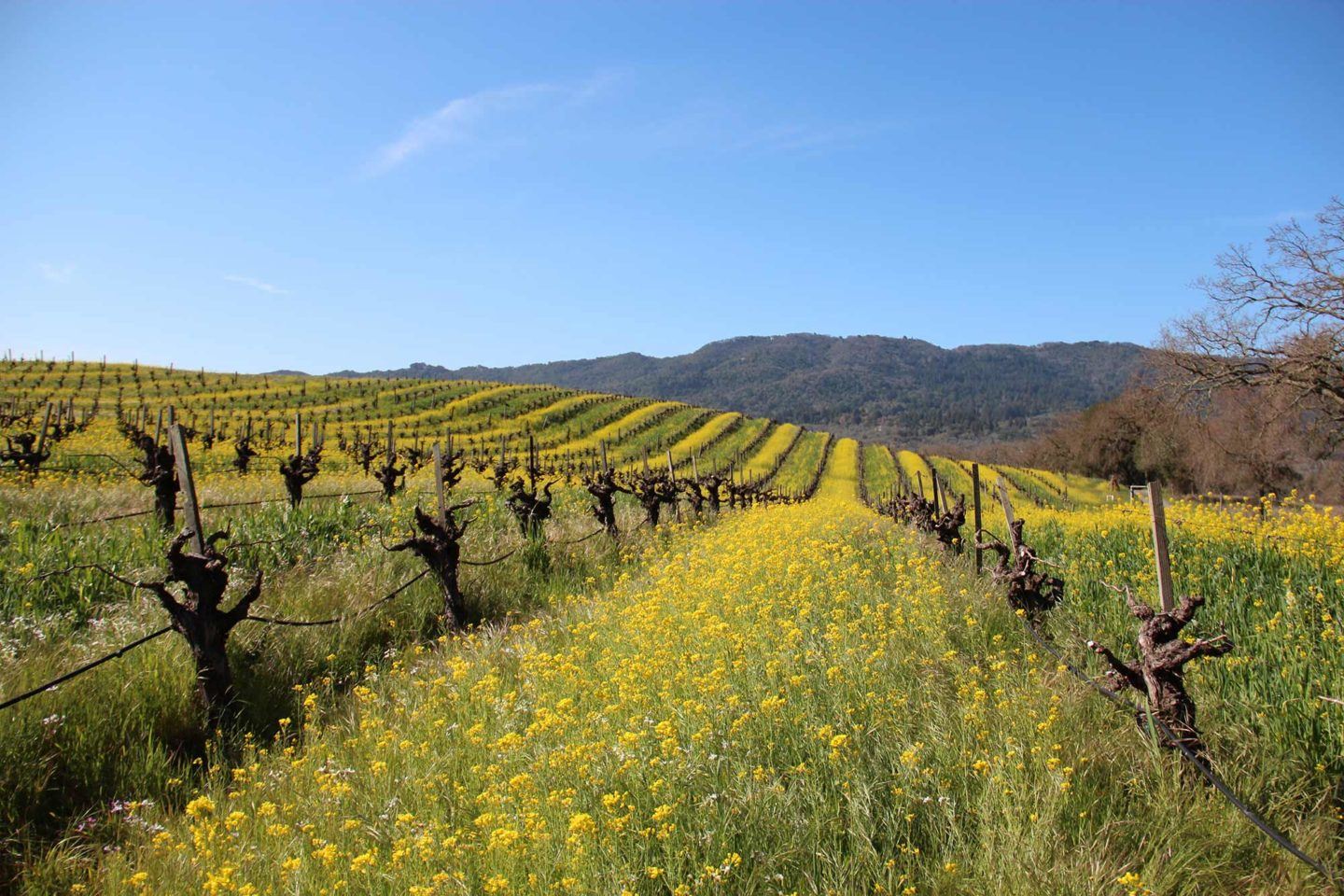 As Fall transitions into Winter, the events in Sonoma continue to evolve as well. The historical ambiance that envelops the valley lends itself to unique offerings for locals and visitors alike. Holiday events and exclusive shopping experiences pop up throughout wine country during the winter months, allowing for thoughtful gift giving. Likewise, culinary happenings, as well as outdoor excursions, help to remind us of our connection to community, nature, and ourselves.
Entertainment 
Holiday Spectacular
November 30th to December 7th | Luther Burbank Center, Santa Rosa
Transcendence Theatre's Broadway "Holiday Spectacular" will be performed at Luther Burbank Center for the Arts in Santa Rosa. This magical event will include songs of the season with dancing and holiday magic. Each show includes a special pre-show including an ugly sweater competition, family photos, holiday sing-along and more. The Transcendence Theatre is comprised of Broadway performers from shows such as "Mamma Mia", "Mary Poppins", and "Wicked".
Cirque de Boheme
December 8th, 9th, 15th, and 16th | Cornerstone, Sonoma
Cirque de Bohème, a premiere French-American circus with a unique approach to performance, inspiring storytelling, and innovative old-style circus sets is returning for the sixth year to Cornerstone Sonoma. This winter they will present a new show, "Yesterday", with an amazing cast of world-class performers including a Magician, Rola-Bola Acrobat, Hooper Aerialist, Chain Aerialist, Hand Chairs Balancing, Cyr Wheel, Mime, Juggler and more. The shows, rooted in realism, display a raw quality rarely found in a modern circus that makes their message timeless and relevant. The stories are wrapped in circus acrobatics, mysterious wonders and a bit of clowning around. Le Cirque de Bohème is an intimate gathering limited to 150 guests Duper show under its charming old fashion tent.
---
Shopping
12 Days of Christmas
December 1st – 12th | Cornerstone, Sonoma
Cornerstone Sonoma will host a 12-day holiday shopping celebration from December 1st – 12th. On each day within that period, the featured shop will offer a special discount, treat or unique experience. Click on the "advent calendar" to find the special of the day. On December 8th, Tesoro Flowers is sharing a complimentary Fragranced Christmas Sachet with scents of spiced orange and cinnamon plus an additional 20% of your purchase in our store that day.
Sonoma Art Walk
December 6th | Downtown Sonoma
The Monthly Thursday Art Walk in downtown Sonoma, from 5:30 to 7:30 pm, has a holiday theme this month. The opening reception will be held at Adastra Wines. From there, pick up your Art Walk map, enjoy a splash of wine, and mark a few holiday gifts off your list. Throughout the "walk" you will be enchanted with music, art, poetry, and dance while supporting local businesses.
Filson Trunk Show + Canvas Re-Waxing Clinic
December 8th | Abbot's Passage, Sonoma
Filson, beloved heritage brand and maker of indestructible outdoor gear, will re-proof your oil-finished outerwear and travel bags for years more of rugged use. Bring your road-worn waxed cotton item, and Filson will refinish it with their special paraffin-based wax while you peruse their new Fall collection. This workshop will be held at Abbots Passage Supply Co offering apparel, home decor, curiosities and small-lot field blends in a historic red barn in downtown Sonoma. The workshop includes a spiffed-up version of your favorite waxed cotton piece, a flight of Abbot's Passage wine and 10% off Filson merchandise.
---
Dining
Chocolate Making: From Bean To Bar
December 16th | Hanson Distillery
In this hands-on class, chocolate maker, winemaker, and fermentation specialist Sean Taylor will teach you the processes required to produce organic, single origin dark chocolate straight from cacao beans! Following ancient chocolate making techniques, while utilizing state-of-the-art equipment, you will design your own dark chocolate bars using cacao, sea salt, coffee nibs, spices (ginger, turmeric, cayenne pepper, and coconut), and other organic flavors. Enjoy small bites, taste through the Hanson Distillery line of vodkas and a cocktail while you make your chocolate! Each student will leave with two dark chocolate bars, a small bag of cacao nibs, and the dark chocolate squares for hot chocolate. Also, go behind the scenes at Hanson Distillery with a Tour.
December 21st | SHED, Healdsburg
Shed a little light on the shortest day of the year. On the evening of the solstice, SHED's upstairs grange will be set up with a spiral walk. In this traditional meditative exercise, participants walk the spiral one by one and leave a lit candle behind them. The SHED team will be pouring hot cider downstairs as candles illuminate the grange one by one. Neighbors, friends, families, and all are welcome to drop into the Grange to share a moment of quiet, reflective gratitude in the midst of the busy holiday season.  Following your moment(s) of silence, grab a bite to eat and continue your thoughts of gratitude and peace.
Napa Truffle Festival
January 18th – 21st | Napa
The American Truffle Company returns to Napa with the ninth annual Napa Truffle Festival – bringing together two complementary aspects of European truffles: the best chefs in the world known for their truffle cuisine, and the best truffle experts/scientists in the world recognized for their expertise and data on truffle cultivation. Join culinary and wine wizards as they discuss, demonstrate and prepare extraordinary truffle dishes paired with wines for you to feast upon. The Napa Truffle Festival's exciting 2019 lineup of truffle programs and dining experiences features some of the world's most talented Michelin star/master chefs and two of the Napa Valley's most celebrated wineries, St. Supéry Estate Vineyards & Winery and Hall Winery.
---
Outdoor Excursions
Quarry Hill Botanical Garden
Daily Tours | Quarry Hill Garden, Glen Ellen
Quarry Hill Botanical Garden is famed for its vast collection of plants from East Asia set in a secluded garden of tranquil ponds, gently rolling paths and scenic vistas. It is not only a modern-day ark of rare and beautiful plants but also a place of varying beauty throughout the seasons, a locals' getaway or easy day trip for walks, hikes, birding, photography, or the perfect spot for a picnic away from the crowds. When planning your visit to the gardens, you can take a look at their seasonal calendar.  Here is what you can expect to see this winter.
Redwood Hike & Yoga
December 8th | Jack London State Park, Glen Ellen
Allow yourself to truly become one with nature with this amazing opportunity to expand your yoga practice to the Redwoods of Northern California. The hike begins at Jack London State Historic Park in the ranch parking lot from 10:00 am-noon. The hike is considered moderate and is approximately 4.5 miles. Dawn Justice will lead the hike and yoga. With over 20 years of experience, the foundation of her practice combines the physical with an inner spiritual journey.
---
MacArthur Place offers a central location to the events taking place in Sonoma, Napa, and around Northern California. With our Winter in Wine Country package, we invite you to stay with us and let us create a comfortable setting for you to return to after spending your days exploring the local offerings.