Discover
A Day in Sonoma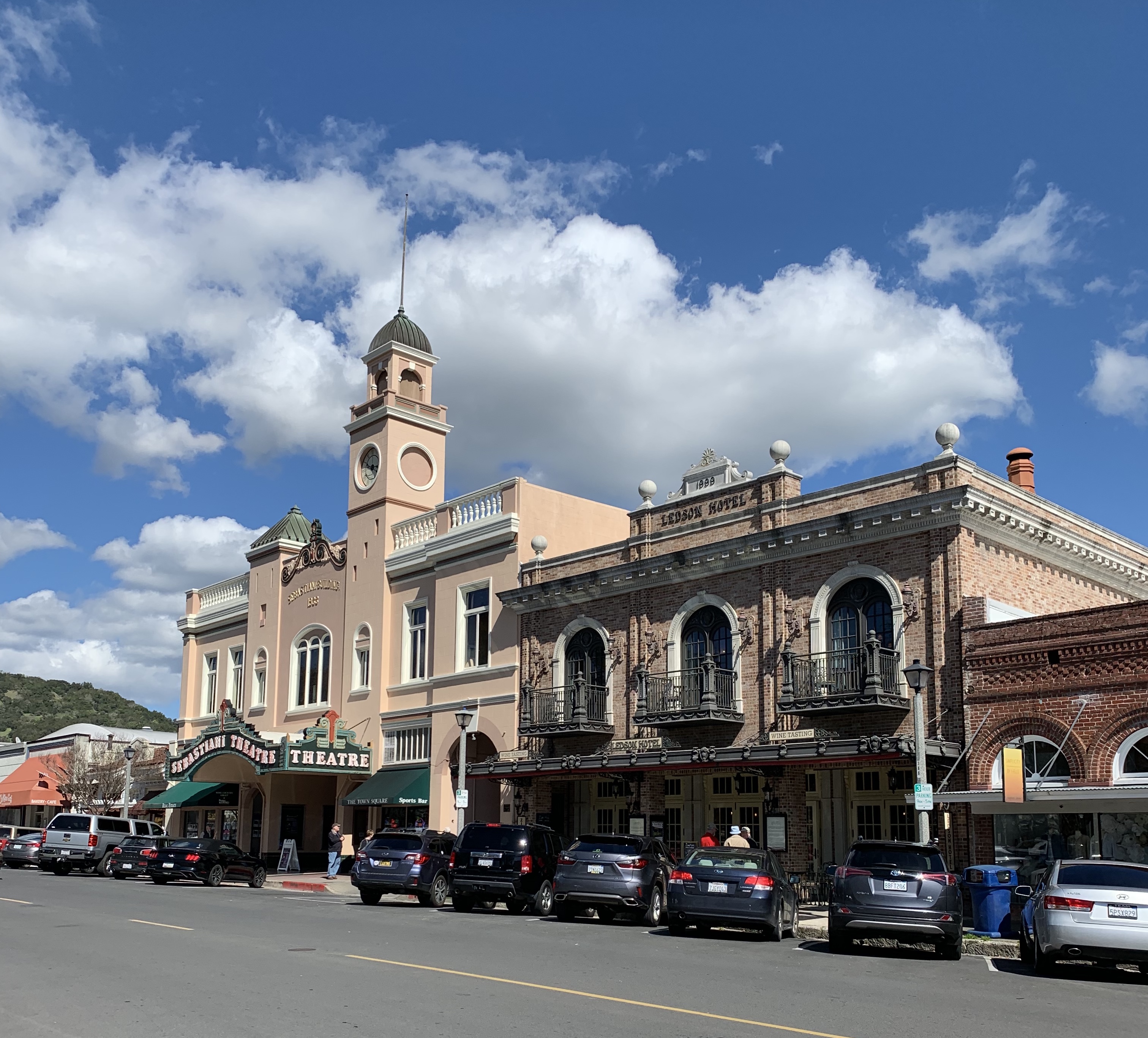 A day in Sonoma offers many possibilities from an early morning hike, to wandering the shops of Sonoma Plaza, to wine tasting, and finally dining on gourmet fare.  We've taken the best of the best and put together an itinerary that will give you a taste of what Sonoma is known for – an experience that will leave each and every one of our guests with a deep and abiding sense of well-being.
7:30 am Rise & Stroll
Coffee and light bite at The Porch and stroll the property gardens.  A parfait with fresh fruit and an Americano will definitely give you a boost to start the day.
8:30 am Stretch
Hike and Yoga on Sonoma Overlook Trail. A local's favorite, the Overlook Trail is a 3-mile (round-trip) hike. To truly absorb the views, take a break at one of the stone benches overlooking the scenery. There are spots along the trail perfect for a meditative yoga pose.
10:30 am Explore
Steep yourself in Sonoma history – The Barracks + Mission on the Plaza.  The displays in the Barracks primarily chronicle the daily life of soldiers but also include post-Mission era treasures. After the takeover of California, the Barracks served as the headquarters of American detachments. General Vallejo remodeled the building as a winery, then later it was converted into a store, law offices, and a private residence. The State purchased the building restoring it to its original form allowing visitors to experience the history.
11:30 am Shop
Peruse shops & galleries in downtown Sonoma. Favorite spots, clockwise around the Plaza, are Sonoma Valley Museum of Art, G's General Store, Wildeflower, J. James and Abbot's Passage Supply Co.
1:00 pm Lunch
Lunch and tasting at the Scribe Hacienda. Situated amidst Scribe winery's verdant vineyards is the recently-restored historic Hacienda. Enjoy four vibrant, terroir-driven wines from Scribe paired with a light garden meal from their farm. This 90 minute tasting experience is $60 per person.
2:30 pm Taste
Seated private tasting at Three Sticks, tucked behind the northwest corner of the Plaza. Housed in a historic adobe with stunning interior design by Ken Fulk, this hidden gem of a tasting salon offers elegant Chardonnay and Pinot Noir expertly crafted by legendary winemaker Bill Cabral in a unique setting.
4:30 pm Relax
Treatment at The Spa at MacArthur, which offers an array of treatments based on the flowers, herbs and minerals grown in the property's gardens. The Garden Spa Body Wrap or Garden Stone Massage are our current favorites. The warmth of the stones or the compression of the wrap allow deep relaxation after a day of adventures in wine country.
6:30 pm Drinks
Happy hour at Ernie's Tin Bar. This cool and utterly unexpected dive bar is worth the 15-minute drive to this beer-only, roadside watering hole. They'll send a free shuttle upon request to sweeten the deal!
8:00 pm Dine
Dinner at Layla, a Mediterranean "farm kitchen" within the historic Barn at MacArthur Place. Be one of the first to experience the newest menu by Executive Chef Cole Dickinson. Learn more about Chef Cole here.
10:00 pm Cozy Up at the Firepit
S'mores, stargazing and hot chocolate (or a hot toddy) at the fire pits within the property's lush gardens. Download our property app, and order drinks, a blanket, even a deck of cards, on demand.
This is just one of our favorite Sonoma itinerary options. Our concierge will gladly create a custom itinerary tailored to your ideal experience, whether it's more wine tasting, more outdoor adventure, or a day completely unwinding in the spa.