News
Apartment Therapy:
Headboard Cushions are Having a Moment — Here Are the Very Best Ones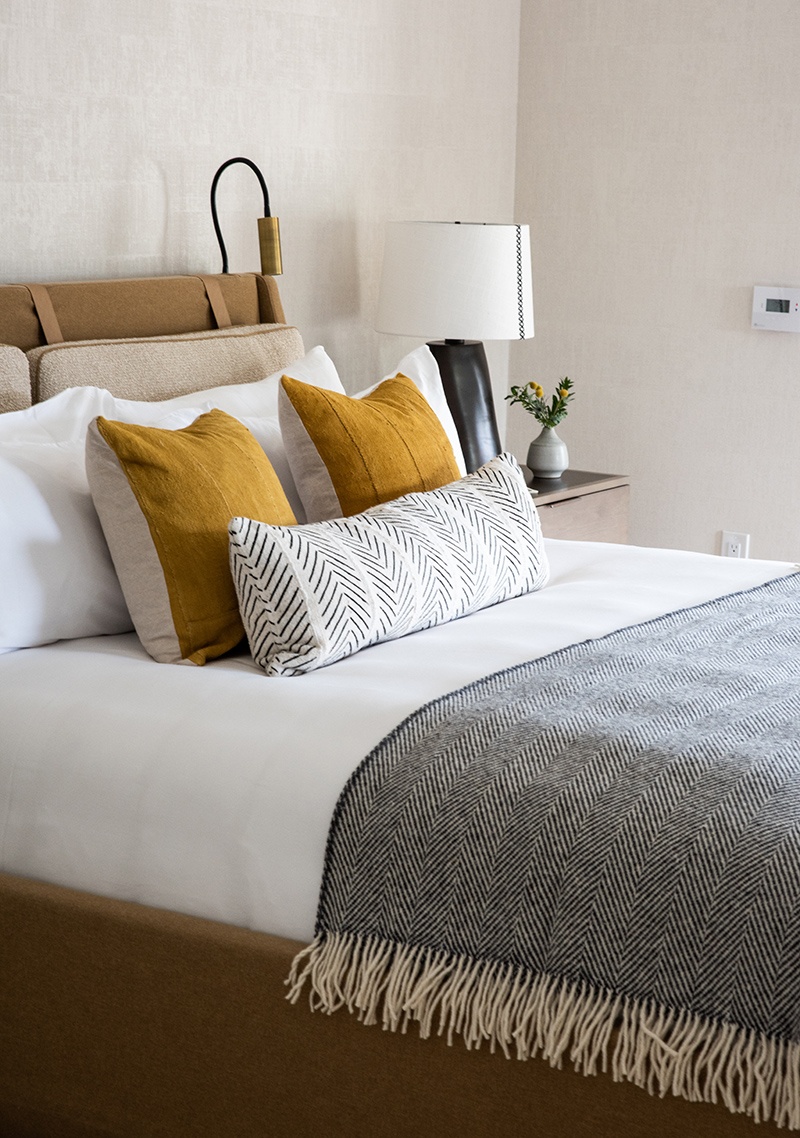 "Headboards might be a bedroom staple, but I've always avoided them at all costs. After spending the bulk of my childhood with a formal, four-post canopy, the thought of having a formal bed — complete with a headboard — felt a little archaic. And, thanks to a metal platform, you can give your mattress the same lift and support for less.
However, I had a design epiphany last month. You see, I was on a socially-distanced work trip at the MacArthur Place in Sonoma and fell in love with my room's headboard. But, make no mistake, this wasn't your average headboard. Instead, this one was decked out with headboard cushions: two, large bouclé pillows strapped onto the bed's cloth-clad backing. Turns out, I'm not the only one who is low-key obsessed with this budding bedroom trend.
'A trend we've been seeing pick up over the past few seasons is interchangeable headboard cushions on beds," explains Peri Tucker, upholstery buyer at Anthropologie, which currently sells a bunch of headboard cushions. "We see our customer gravitating towards these styles that make a statement in the bedroom with the mix of materiality: wood, brass accents, and upholstery.'
Headboard cushions strike that perfect balance of form and function. To state the obvious, these pillows offer some extra comfort if you're, say, answering binge-watching your latest streaming obsession or answering emails from bed. (Admit it, we've all been there.) They also offer an unexpected detail that gives your bed an ultra-cozy edge. And, as Tucker points out, you can customize your headboard cushions to your heart's desire.
"What's great about this trend is the versatility to change up the look of your bedroom by just swapping out the cushion," Tucker explains. "You can play with texture, print, and pattern by layering in fun pillows. It's also a super affordable way to give your bedding a refresh!"
After spending so many years on team "no headboard," I'm seriously considering adding a (gasp!) headboard and set of cushions to my setup. If you're thinking about doing the same, check out the shoppable options below." – Kelsey Mulvey, Apartment Therapy