At Home
At Home with MacArthur Place – Bee's Breeze Cocktail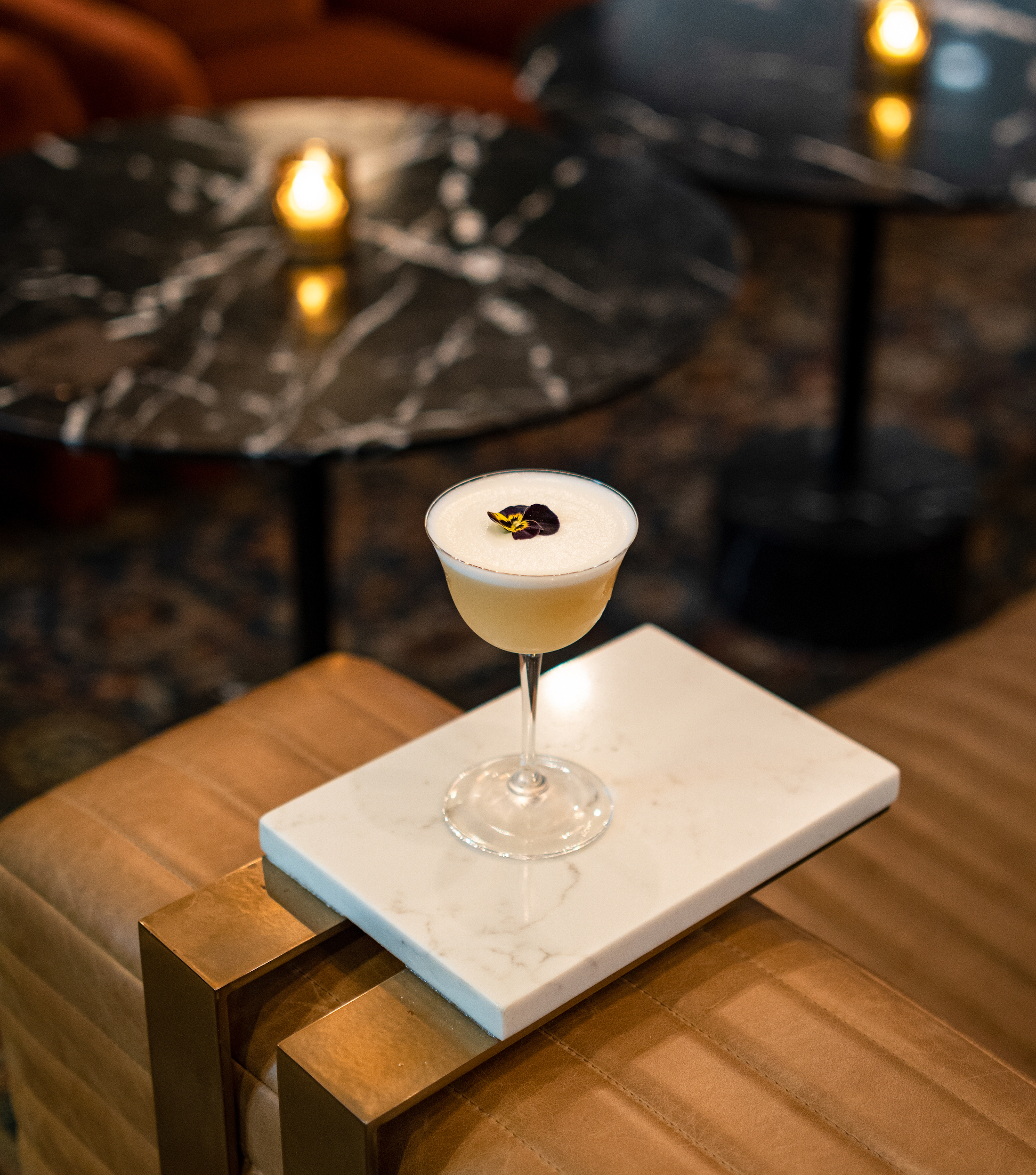 We invite you to create the flavors of Layla at home, in anticipation of your time at MacArthur Place or in remembrance of a past stay, with recipes shared from the Layla culinary team and the bartenders of The Bar at MacArthur Place. Bee's Breeze is a light, refreshing sipper made with Malfy Limone Gin, lemon juice, egg whites, and sweet honeycomb — reminiscent of summertime in Sonoma and bees bouncing from bloom to bloom.
If you need to "bee" inspired to create this libation at home, or just need an excuse to try one from The Bar at MacArthur first, join us on September 28th for our Honey Extraction with Marin Coastal Bee Co.
Bee's Breeze Cocktail Recipe
2 oz Malfy Limone gin
1 oz fresh lemon juice
1 oz egg white
1 oz honey syrup
3 dashes lavender bitters
Garnish with viola flower (at The Bar at MacArthur, these come directly from the Chef's Garden)
Add all ingredients to the shaker. Shake without ice to froth the egg white, then add ice and shake again. Pour into a Nick & Nora glass and garnish.
We invite you to find a comfortable chair and watch the sunset while sipping on a Bee's Breeze and remember a time when summer was sweet and worry-free.