At Home
At Home with MacArthur Place – Lavender Panna Cotta Dessert Recipe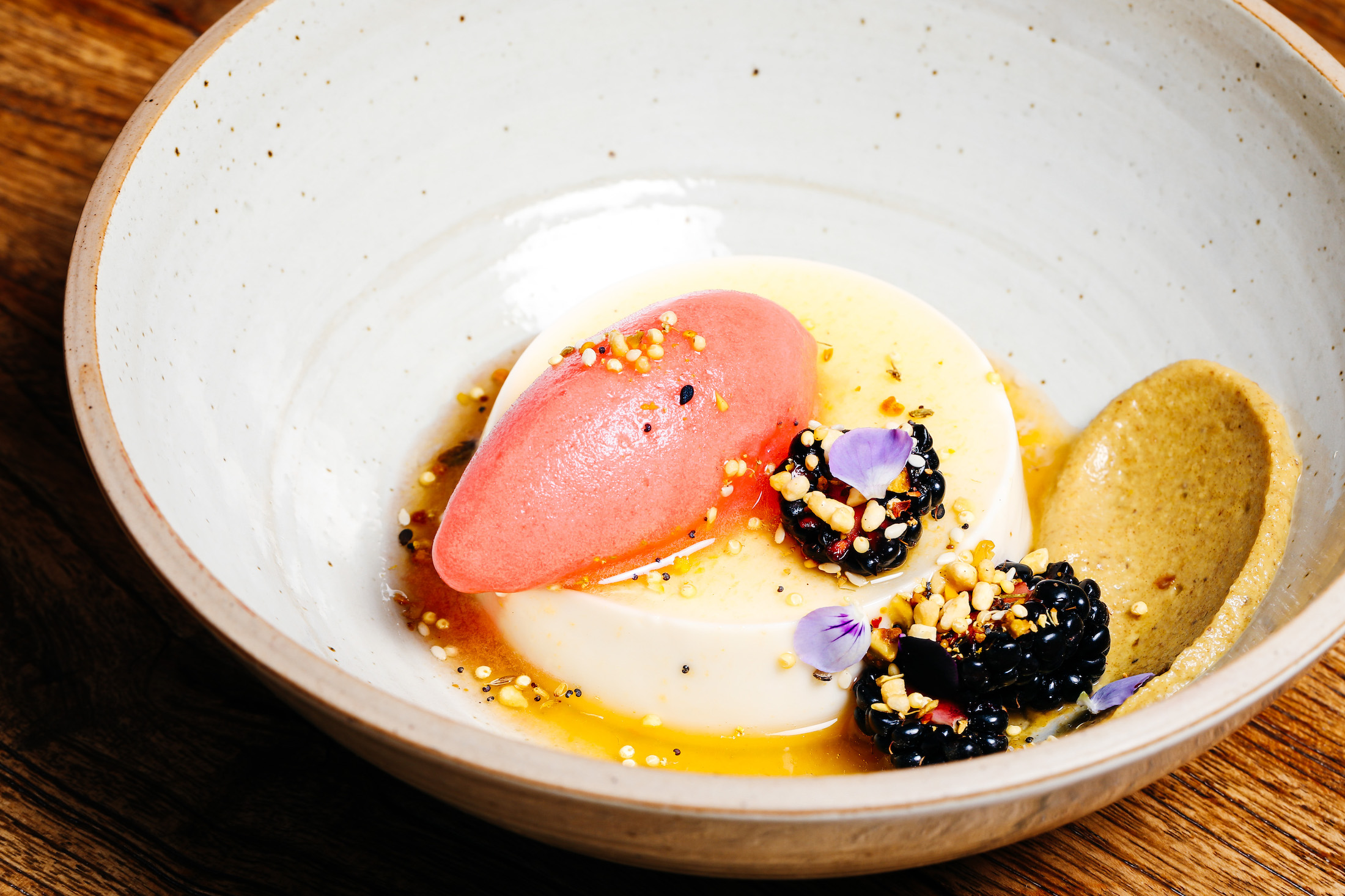 We invite you to create the flavors of Layla at home, in anticipation of your time at MacArthur Place or in remembrance of a past stay, with recipes shared from the Layla culinary team and the bartenders of The Bar at MacArthur Place. A summer spotlight on the menu is the Lavender Panna Cotta. This Italian custard is a simple and delicious dessert to make at home when working with quality ingredients. In a short amount of time, you will create a melt-in-your-mouth sweet treat.
The lavender in this recipe is what sets it apart with a a sweet and floral flavor. Sonoma is known for lavender fields that are a blooming deep purple in the summer with a delicate sweet smell permitting their surroundings. When in Sonoma, there are two spots we recommend to get your lavender fill –
Situated in Bennett Valley – a tiny hilltop Sonoma AVA distinguished by its cool climate – Matanzas Creek Winery is known equally for its sustainably farmed Sauvignon Blanc and Merlot as for its spectacular lavender fields which are abloom in June and July.
Bees N Blooms is an 11-acre organic farm and wildlife habitat at the base of Taylor Mountain in Santa Rosa, with a stunning "lavender labyrinth" that contains more than 900 lavender plants and a half-mile of meditative, lavender-scented pathways to stroll.
Below, Pastry Chef, Amy Garcia shares her taste of summer with the Lavender Panna Cotta dessert recipe. We invite you to try this recipe at home for a taste of MacArthur Place.
Lavender Panna Cotta Dessert Recipe
4 sheets gelatine (bloomed)
4 1/2 c heavy cream
3 oz sugar
1 1/2 tsp dried or fresh lavender
1/2 tsp salt
Add sugar, cream, lavender, and salt into a pot. Bring to a soft boil.  Infuse for an hour or more. Strain the lavender, keeping the liquid, then reheat the liquid until warm creating the panna cotta base.  Bloom gelatine in cold water. When soft, add gelatin to the panna cotta base. Whisk together until dissolved, then pour the liquid into molds or ramekins and chill for 2-4 hours.
When dining at Layla, your Lavender Panna Cotta will be enhanced with ginger poached apples and hazelnuts for a crisp and refreshing summer treat.