Discover
Things To Do In Sonoma: A Day In Glen Ellen & On Sonoma Plaza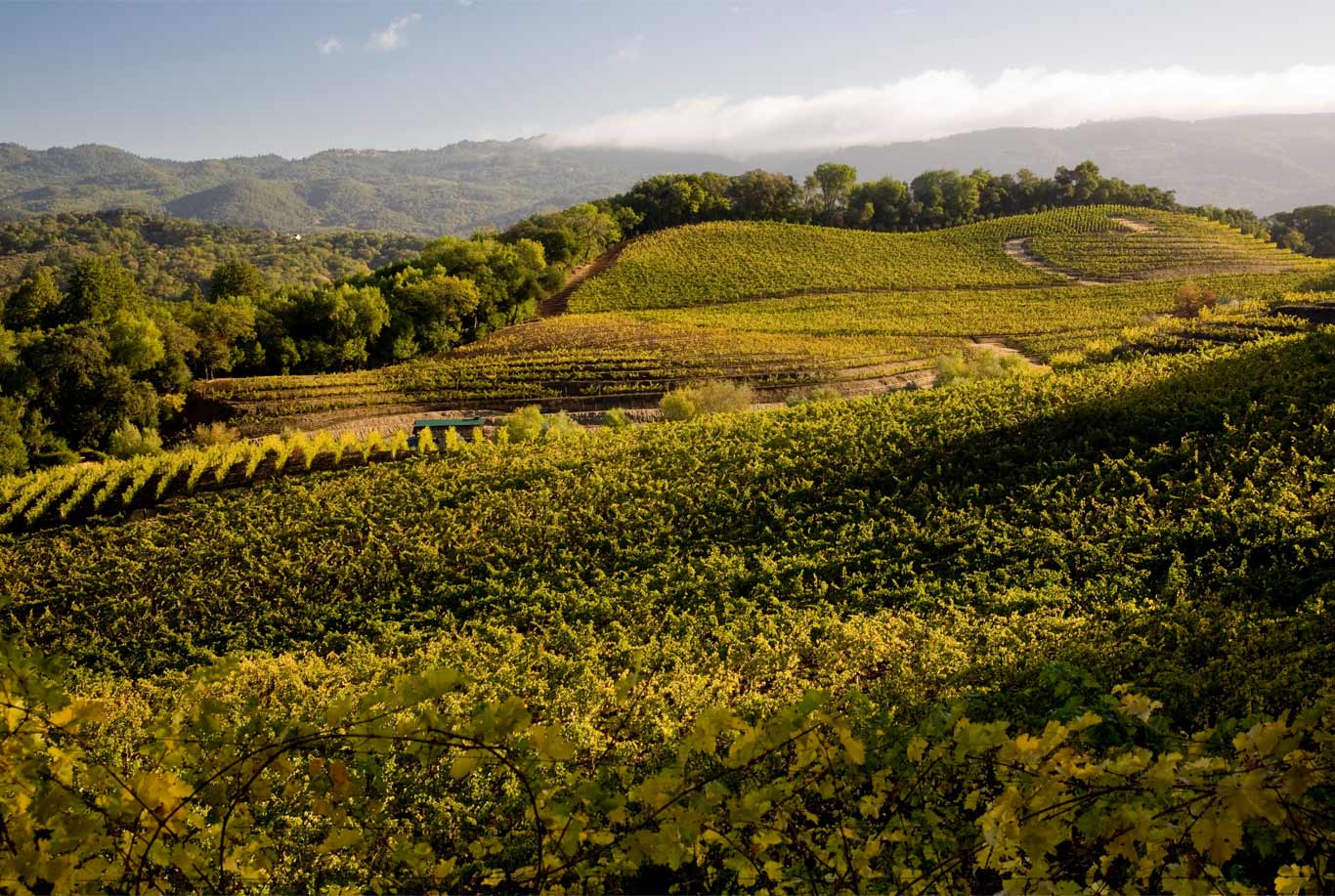 Sonoma Valley is home to endless activities, no matter what time of year you visit us. From arts & culture to wine tasting, hiking and biking to culinary exploration, Sonoma has it all. Each month, we will hand select an itinerary of things to do in Sonoma and the surrounding areas straight from our concierge, Nancy B. This month, we'll spend the day wine tasting and hiking in Glen Ellen, followed by an evening of shopping and dining on Sonoma Plaza.
---
Featured Winery
The winery I most frequently and highly recommend is Benziger Family Winery which is located about 25 minutes north of us in Glen Ellen. It is a biodynamic winery which means they let nothing in and let nothing out; they plant according to the phases of the moon, etc. It is more than green or organic; they are stewards of the land. They have a wonderful tractor pulled tram tour that goes all over their property on Sonoma Mountain. It lasts for one hour and goes by its crush pad, fermentation facilities, into its beautiful cave and lastly into a tasting room. Cost is $30 per person. Tours begin at 11 and leave every half hour until 3:30; however, there is no noon tour as that is when the drivers take their lunch. Guests need to arrive 20 minutes before the tour they wish to take or they can book online. While waiting, guests can visit their Biodynamic classroom and walk the biodynamic trail to learn more about their growing method.This is probably the most educational, and fun, tour in Sonoma Valley. Of all the wineries to go to with children, this would be the best one as well, because of the tractor pulled tram aspect.
---
Featured Outdoor Adventure
Since I mention Glen Ellen, I am going to recommend the memorial to author and adventurer,
Jack London: the Jack London State Historic Park
which is about a mile north of Benziger Family Winery. This is a lovely state park to explore whether on a docent led tour or on your own on one of their many hiking trails. In the summer months it is home to some to the fabulous
Transcendence Theatre group
which performs under the stars in the old winery ruins, not to be missed.
---
Featured Culinary Destination
The girl & the fig is one of THE most popular restaurants in Sonoma. Founded by the amazing Sondra Bernstein who also runs The Fig Cafe in Glen Ellen and Suite D, a pop up event center, as well as a very successful catering business, The Fig Rig food truck, and The Rhone Room, this is a charming French Bistro on Sonoma's Historic Sonoma Plaza. Food is eclectic French in style with interesting Rhone style wines. Sondra has written at least two successful cookbooks and has appeared on OPRAH so she is a local Sonoma legend. Lovely outdoor courtyard available all year long. Advance reservations are a must!
---
Featured Shop
Since we are already on the Plaza, I am going to recommend one of the most interesting shops, the Sign of the Bear. This is much more than a "kitchen shop". This shop has all manner of everyday as well as unique kitchen items, from the most mundane but efficient vegetable peeler to the most elegant corkscrew. Besides handsome stoneware they also have Tuscan designed plates that are actually melamine and they are just beautiful. Also Tuscan and Provencal are their gorgeous table linens in every color combination imaginable. It's such a fun experience poking around in this shop, or even just window shopping!
Check back next month for more wonderful things to do in Sonoma!