Discover
Enjoy Harvest Season In Sonoma With These Activities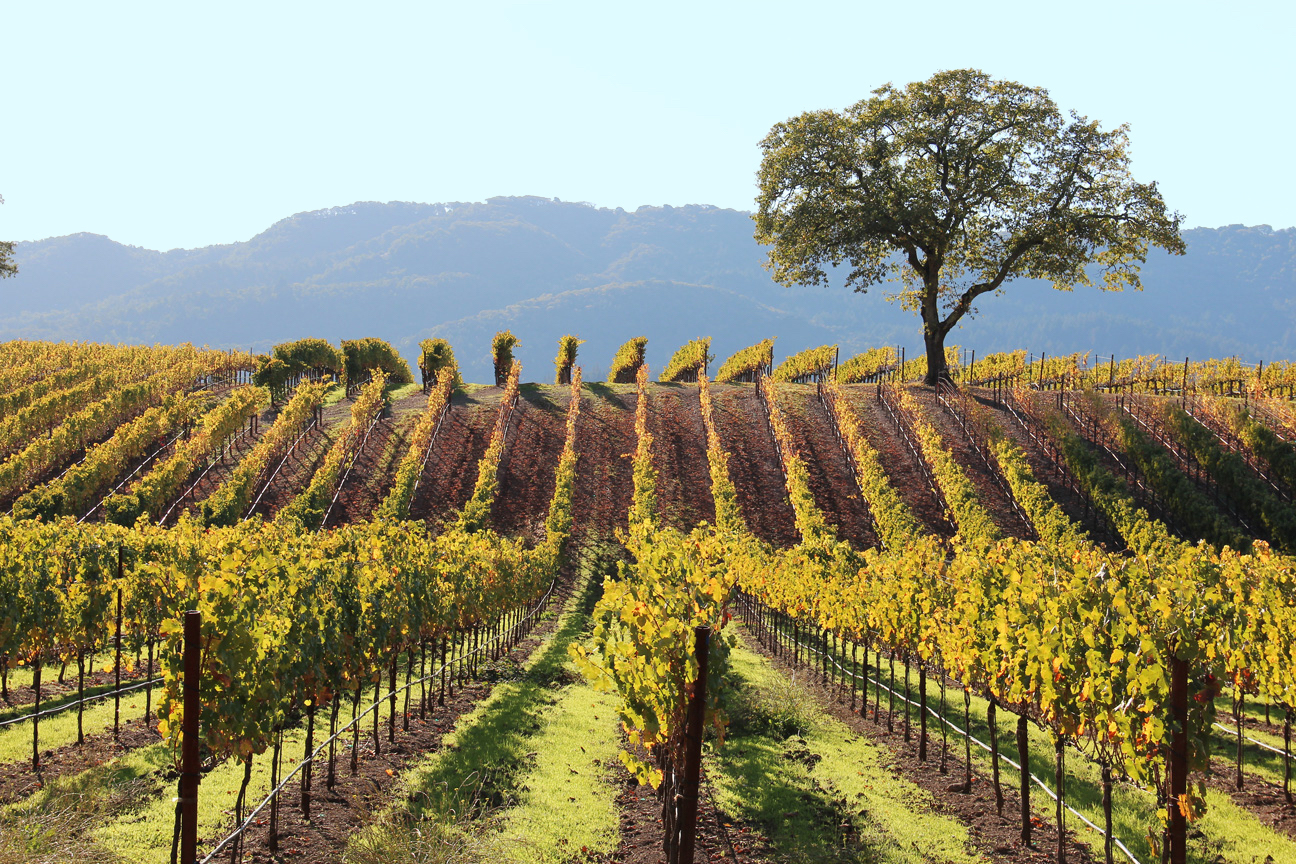 The morning and evening temperatures are starting to drop, the days continue to be warm and pleasant, but it's easy to feel that Fall is coming.  Not only from the smell of pumpkin spice in the air but the excitement that abounds throughout wine country as the time has come to celebrate the fruits of the wineries' labor, grape harvest!  While each vineyard has their own way of celebrating the season, we have a list of some of our favorite fall activities and wine activities during Harvest Season in Sonoma.
The Best Things To Do During Harvest Season In Sonoma
Wine Stomping
At Grgich Hills Estate in Napa Valley, you can actually stomp grapes 'I Love Lucy' style. This uniquely wonderful experience is available now through October 28th.  For groups under 8 people, it is first come, first serve.  While they are honest that the grapes that you're stomping aren't turned into wines, they do take the stomped grapes and use as compost in the vineyard.  So, rest assured you are helping to produce wine!  Insider tip: go in the morning on a weekday for the best experience.
A Stroll Among the Grapes
Benziger Family Winery hosts a Harvest Estate Hike through the Glen Ellen Ranch.  It is an hour-long hike of the property when they will share family stories, insight into Biodynamic farming practices, and details about their many award-winning wines that come from this unique Sonoma Mountain property. Following the hike, you will be invited to enjoy a glass of their Estate wines, such as our Biodynamic Sauvignon Blanc, Paradiso de Maria, and our Flagship wine, Tribute.  Make a day of it and order lunch!
From Grapes to Olives
While wine is our passion, there is indeed more to do in Sonoma!  Visit The Olive Press and tour their facility. The Olive Press was the very first olive mill in Sonoma, California and was the brainchild of a great man, Edward Stolman. The Olive Press is now known as the most highly awarded olive oil producer in the nation. Did you bring your pup to Sonoma with you or have one waiting at home, The Olive Press has all natural dog treats!
"We are locals in Sonoma. This is a great spot for both wine tasting (Jacuzzi winery is part of this building) and olive oil tasting. Huge selection of traditional olive oils and fun flavored oils. Gorgeous surrounding and gardens. Don't miss it." – TripAdvisor
The Art of Pairing Cheese with your Wine
What is wine without cheese?  Vella Cheese Company has been crafting cheese by hand in Sonoma since 1931 ,and sustainably producing their cheeses since 2003.  Recently Vella Cheese was included in Bon Appetit's round up of the 25 Most Important Cheeses in America, so it's a good thing MacArthur Place guests are within walking distance to this important stop in the Sonoma Plaza. They don't offer tours, but their cheese is more than worth the trip! Insider tip: visit during the week when you can taste to find your favorite cheese and enjoy with a bottle of wine, picnic-style, in the plaza.
"Great customer service and tasty cheese. Had an excellent time dropping in at the Vella cheese company. The staff were extremely nice and you can sample any of the cheeses that they produce. Definitely try the dry jack when you visit, a unique and delicious cheese. Prices seemed extremely reasonable and the staff were willing to cut smaller slices to purchase if the items pre-cut were too big. Will definitely visit again next time I am in Sonoma" – TripAdvisor
Red Wine for your Body
This month The Garden Spa celebrates the harvest season with our Red Red Wine Signature Treatment.  This treatment will fully immerse your body in grape seeds which are rich in antioxidants and are detoxifying for the skin.  First, you will soak in a tub for about 20 minutes with our grape seed shower gel.  Next, you'll enjoy a grape seed exfoliating body polish, finished with a grape seed oil massage.
Save 20% On Your Midweek Stay
Visit Sonoma during this beautiful time with the MacArthur Place Harvest Sale. Stay now – October 31st, Sunday through Thursday, and receive 20% off.  There is so much to do during the harvest and with the crowds, we know that you'll enjoy it best midweek.