Food & Drink
Five New Foodie Hotspots:
An Al Fresco Tour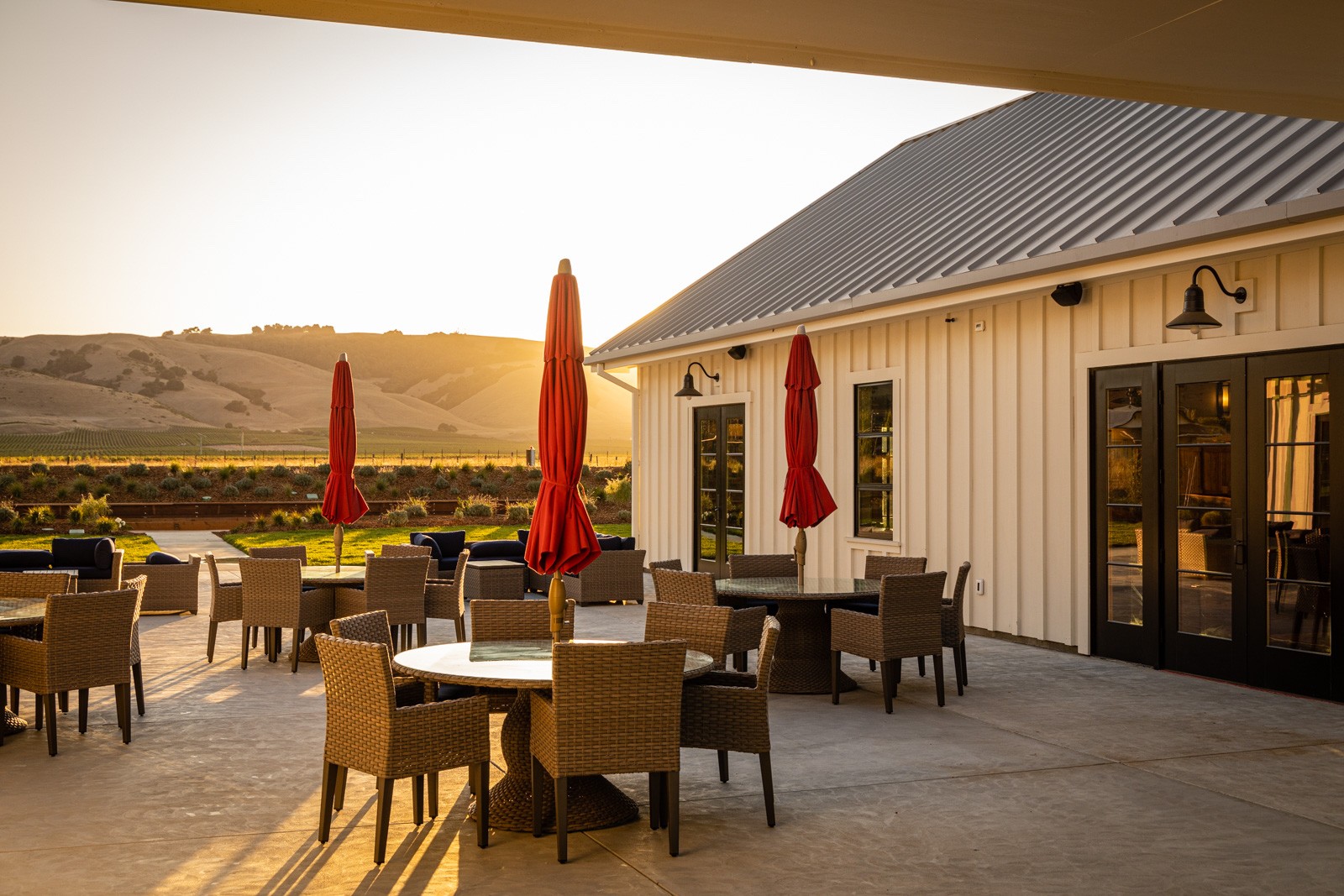 Anaba Wines Vintners House
Known for its world-class wine and culinary scene, Sonoma has a destination-worthy offering of food & drink establishments, now made even richer with five new favorites. Below is a roundup of these new local spots, all of which offer al fresco service and unique bites and beverages to wet your whistle. A tip of the hat to these five new stellar local businesses, three of which opened amidst the pandemic — a commendable feat in and of itself!
Corner of 1st St. West and West Napa St.
Open 8 am-8 pm, Tuesday – Sunday
Recently opened in late March 2020 just days after Sonoma issued stay-at-home orders, Taub Family Outpost is a clever mixed-use space in a historic two-story white stucco building on the southwest corner of Sonoma Plaza. Downstairs is a thoughtfully-curated marketplace offering coffee, wine and grab-and-go bites. Upstairs is a lounge with full-service dining, as well as a hidden speakeasy-style cocktail bar, both of which are temporarily closed per county mandates. Perhaps our favorite feature is their cute coffee and frosé (tasty frozen rosé!) window on West Napa Street — whether you're in the mood for caffeine or something with a higher ABV, grab a beverage of your choice and stroll around the Plaza or sit at one of their sidewalk tables. Make sure to say hi to Martin, Taub Family Outpost's hospitable GM! 
22900 Broadway (formerly the iconic Schellville Grill)
Open 10:30 am – 6 pm, Thursday – Monday
This new hybrid tasting room, eatery and wine garden is now home to Kivelstadt Cellars — a beloved, family-owned Sonoma producer making stellar (and affordable!) wines since 2007. Proprietor and Sonoma local, Jordan Kivelstadt, focuses on Rhone wines, interesting Mediterranean varietals such as Carignane and Charbono, as well as bright expressions of mainstays such as Sauvignon Blanc. All this is to say, these wines are food-friendly and built to be enjoyed al fresco with fresh, seasonal California dishes prepared by in-house executive chef, Oscar Bendeck. They've just added a special weekend brunch which we can't recommend highly enough. 
62 Bonneau Road
Open 10 am – 2 pm, Thursday – Sunday. Tasting Room by Reservation Only.
Almost 15 years after its inception, Anaba Wines recently launched a stunning, sustainably-designed, solar and wind-powered winery fitting of the brand's name. Named after the Anabatic winds that sweep over Sonoma's Carneros region, Anaba's new Vintners House sits amidst the family's estate vineyard and overlooks the nearby hills. Led by father-and-son team, John Sweazey and John Michael Sweazey, the new winery is a beautiful alchemy of traditional and playful which is so quintessentially "Sonoma." Sit down for an intimate, in-depth wine education in the well-appointed parlor or outdoor lounge, or grab a glass of rose and play a spirited game of bocce or paddle tennis under the Sonoma sun and Anabatic breezes. Winemaker Katy Wilson crafts beautiful, well-balanced Burgundy and Rhone-style wines that showcase the best of Sonoma County. For extra points, pair your tasting with a decadent cheese & charcuterie platter from Kivelstadt Cellars for $15 (pre-order online).
1000 Vineyard Lane
Open 10 am to 4:30 pm, Thursday – Monday. Tasting Room by Reservation Only.

This historic 300-acre estate is celebrated as the birthplace of modern viticulture, dating back to 1857 when it was planted to vine by Hungarian "nobleman" Agoston Haraszthy. Under new stewardship by the philanthropic Bartholomew Foundation, this hidden gem of a winery reopened in Fall 2019 for wine tasting, picnicking, hiking and horseback riding. Start with a 3-mile hike winding through mature oaks, madrones, redwoods and vineyards. Then grab a bottle of their Sauvignon Blanc or other small-lot, organically-farmed wines and enjoy a picnic in the park's pastoral setting. Or, enjoy a tasting (by appointment) in the Oak Knoll overlooking the vineyard. If you prefer exploring the estate on horseback, book a 45-minute trail ride which they offer Thursday thru Sundays. Whichever mode of tasting or transport, make sure to ask your host about the property's unusual and storied history over the past century and a half (hint: the winery was once a home for wayward women and then it was a hospital!). 
487 First West (formerly Harvest Moon Cafe)
Open 5 pm-9 pm, Thursday-Monday

Founded by four young luminaries of the Sonoma wine and hospitality industry, Valley Bar + Bottle is a neighborhood restaurant, wine bar and wine retail establishment that "simultaneously reveres and revitalizes Sonoma cuisine and hospitality" according to Cru podcast. We couldn't have better expressed the role of this newly-minted jewel on Sonoma Square, and we can't urge you enough to pay them a visit! Currently open for dinner on their expansive private patio, Valley Bar + Bottle offers a regularly rotating menu of farm-fresh dishes like their cucumber + melon with pickled onion or their trout with tomatoes and aioli. Their wine list is equally as refreshing as their culinary offering, with an imaginative array of food-friendly wines from domestic and international producers. Last but not least, these enterprising owners opened their restaurant in the midst of the pandemic, so hats off to them for their creativity, positivity and perseverance. 
---
Make Sonoma your hotspot foodie destination and MacArthur Place your home base.  With the Getaway at MacArthur Place package, you can enjoy a $300 resort credit with a 3-night stay in any Suite.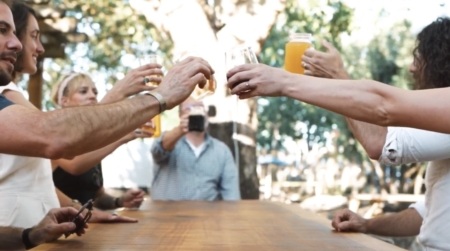 Kivelstadt Cellars Wine Garden & Eatery