Awards
Forbes Travel Guide: 2023 Four-Star Award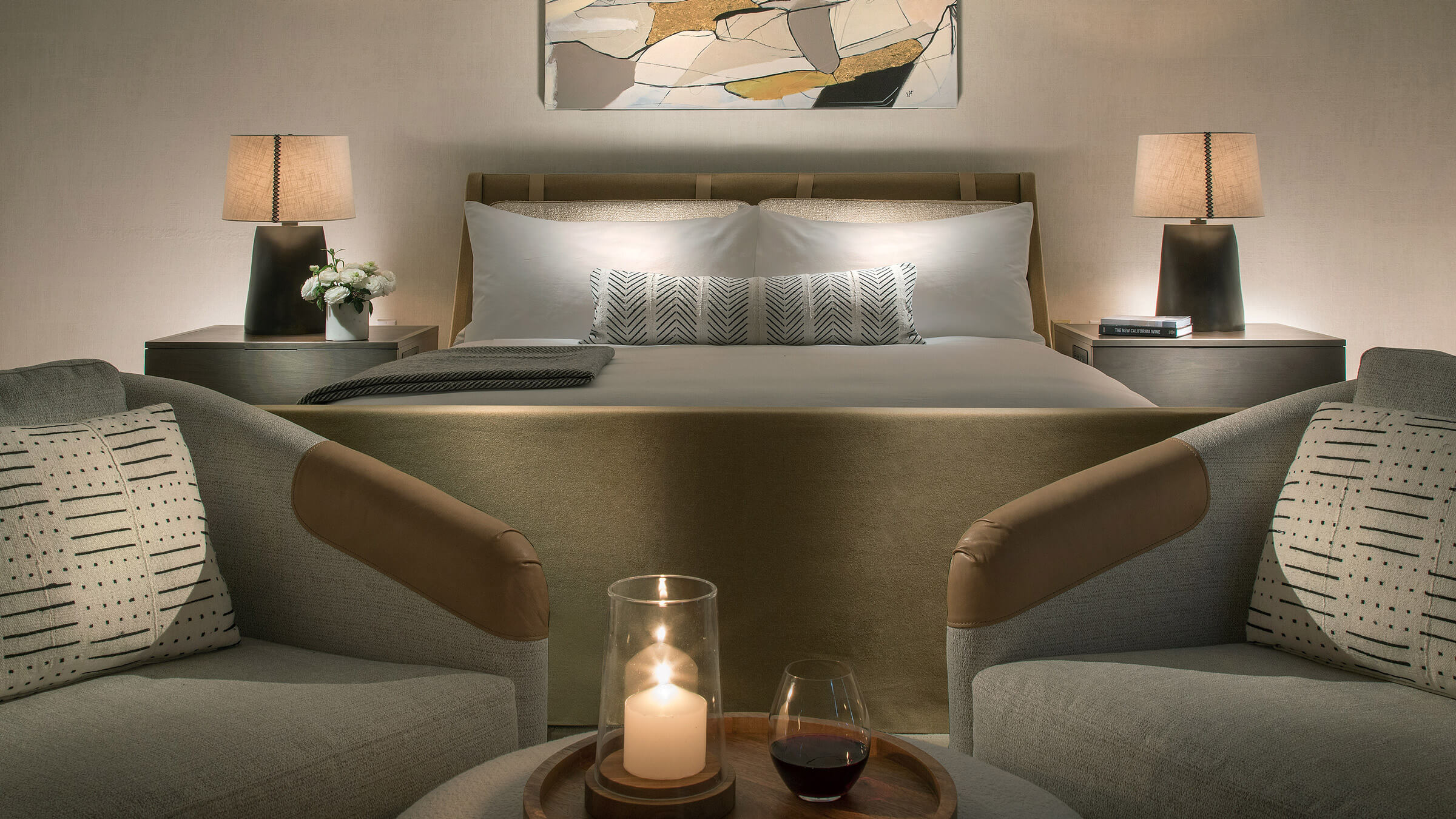 We are honored to announce that Forbes Travel Guide included MacArthur Place Hotel & Spa among their list of exceptional properties, offering the best in class in luxury hospitality. This achievement is shared throughout our property with every member of our team and we look forward to celebrating with our guests.
MacArthur Place Hotel & Spa | Sonoma's Lush Historic Hideaway
"A former family estate and vineyard, Sonoma's MacArthur Place Hotel & Spa has been reinvented, but without sacrificing its Victorian charm. At this 150-year-old hideaway, luxury is in the details.
Nearly every aspect of the updated historic property is custom, and each amenity meticulously curated to nurture elegant comfort, well-being and freedom from stress.
The remodel of this former 19th-century working ranch embraces its original equestrian appeal and pays homage to the farmhouse aesthetic while surrounding you in modern splendor. Spread across 20 buildings, the 64 cozy rooms offer a peaceful retreat. Winding footpaths and lush gardens provide a park-like setting throughout the seven-plus-acre property.
Estates such as this — once common in Sonoma Valley — are a long-lost memory, yet MacArthur Place allows you to step into the bucolic past while enjoying posh and contemporary hospitality."