Discover
Grape Stomps Around Sonoma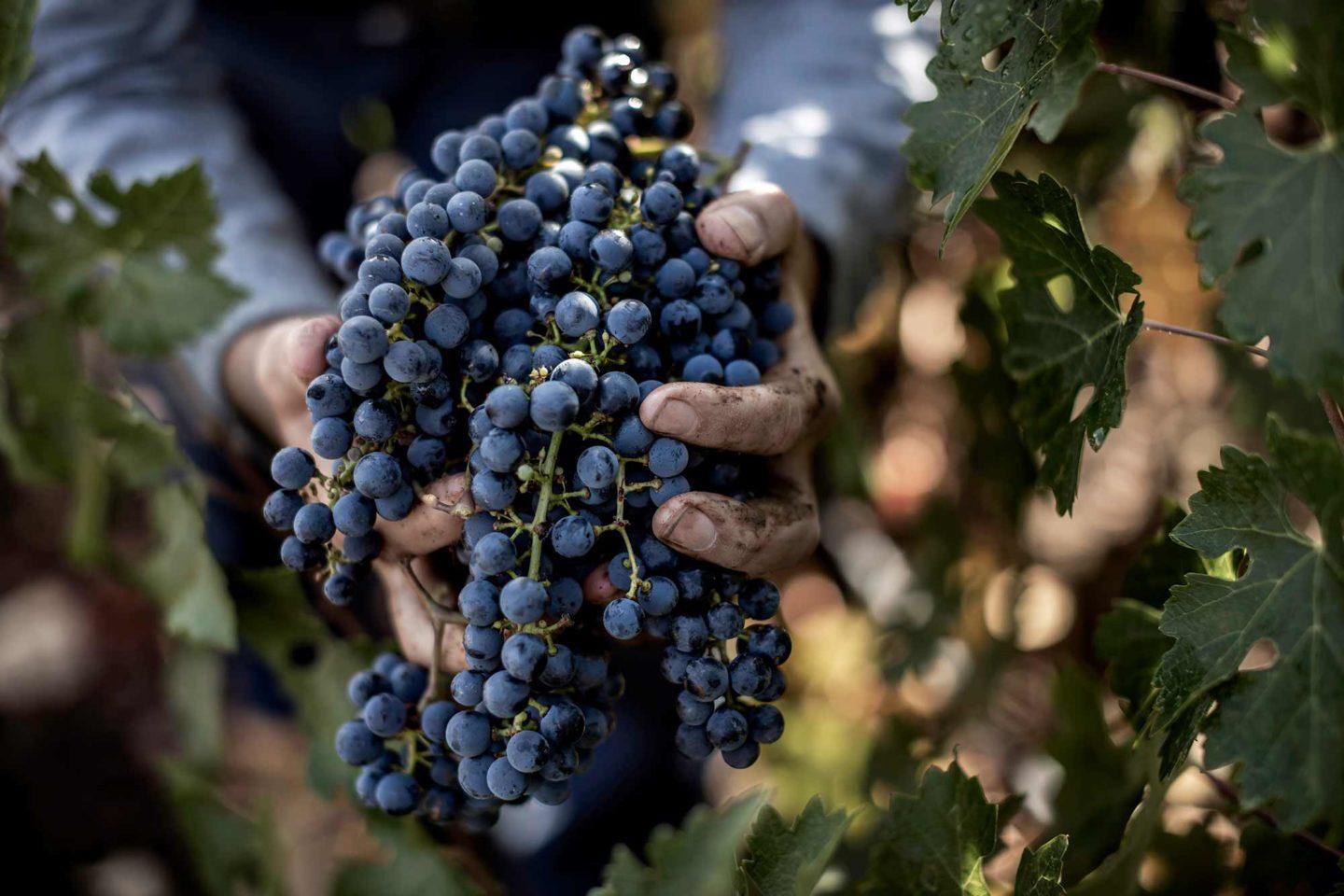 The earliest depictions of wine stomping are from the 3rd century from the Roman Empire.  More recently, stomping grapes is a means of celebration rather than a purpose.  While the juice is not used to make wine and the stain on your feet will fade, it's an experience that you'll remember for years to come.  Here is a a round up of where to stomp grapes in the Somona area!
Grgich Hills Estate, Napa | Daily Grape Stomp
Daily through October 28th from 10:00am – 4:00pm
You are invited to jump in a barrel of freshly picked grapes and stomp away just like Miljenko "Mike" Grgich did as a child in Croatia. You will receive a limited edition grape stomp t-shirt that you can put your red-stain foot prints on. All guests 21+ get to enjoy a glass of Grgich Hills Estate wine in a monogramed GoVino wine glass that you can take home as a souvenir as well. Cost is $40/$30 wine club member.
Sonoma County Harvest Fair | KZST World Championship Grape Stomp
10/5/18 – 10/7/18 at Sonoma County Event Center Fairgrounds
Attending the Harvest Fair has been a tradition for both local and out of town guests. Wine and food lovers from as far abroad as South America, India and even Australia, plan their visit to Santa Rosa each October, to sample the county's bounty and participate in the wildly popular KZST World Championship Grape Stomp. This hilarious, action-packed competition can only be experienced at the Harvest Fair. In addition to bragging rights and purple-stained extremities, winning teams vie for a grand prize of $1,500.  With qualifying stomps on Friday and Saturday, the world championships is on Sunday at 4:30pm.
Bell Wine Cellar, Napa | Stomp Party
Saturday, October 6th from 1:00pm – 4:00pm
This is the party we all love, an event featuring great food, great wine and the opportunity to relive our favorite "I Love Lucy" show. The STOMP competition gets every team into the grapes, with the winners taking home both a bottle and the bragging rights. Take over our patio, enjoy the fragrance of lunch being prepared onsite,  play a little bocce, and don't miss the chance to get in the barrel with your team mates cheering you on! Cost is $90 per person.
Sattui Winery, St. Helana | Crush Party
Saturday October 6, 2018 from 6:00pm – 10:00pm
Experience harvest during one of the most exciting times of year in the Napa Valley & step behind-the-scenes of a working winery!  You will be delighted with a BIG open house, an old-fashioned grape stomp, live music, and a menu of foods from our live-fire Tuscan grill and wood-fired pizza ovens.  Plus the opportunity to taste over 45 wines. Cost is $120 per person.
Robledo Family Winery | Annual Robledo Family Winery Harvest Festival
Saturday, October 13th 2018 from 12:00pm – 4:00pm
Join us as we celebrate the end of Harvest 2018! So many fun things planned for this event. Live entertainment, Grape Stomp, Blessing of the Grapes, Delicious food, and amazing wine! Cost is $95 per person.
Call for tickets (888) 939-6903
---
It is a beautiful time of year to visit Sonoma, California with so much energy throughout the town and wineries.  Whether you want to roll up your pants and stomp the grapes, or just sit back and relax with a glass of wine, come to visit and enjoy the celebrations.  The MacArthur Place Bed & Breakfast Package is a great way to start your exploration of wine country with a good night's sleep and delicious meal.