Discover
Guide to a Non-Traditional Sonoma Harvest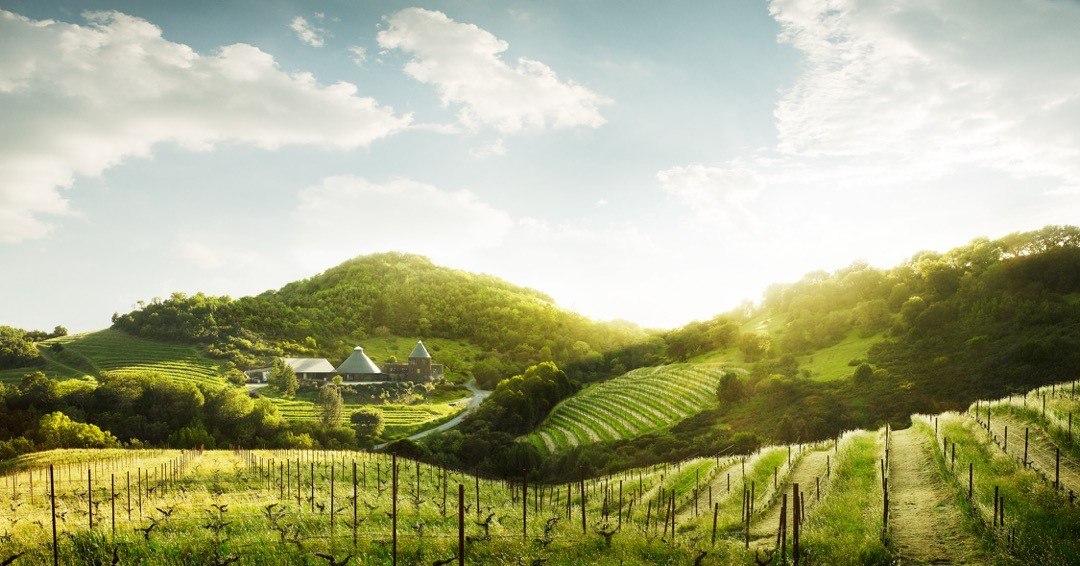 Photo Credit: Erik Almas, courtesy of Repris Wines
This year has certainly delivered its share of surprises, so harvest 2020 feels a little different to us. But as with every vintage, harvest season in Sonoma is abuzz with energetic excitement as we bring in fruit from the vineyard and begin the vinification process, making what we hope will be another stellar vintage. We invite you to visit the following spots to immerse yourself in this non-traditional harvest season with al fresco lunches, mountaintop vistas and wines that keep Sonoma's wine legacy unforgettable. 
Perched atop a steep, remote yet optimally situated vineyard on top of Moon Mountain District overlooking Sonoma Valley, B.Wise Vineyards, founded in 2002 by Brion Wise, is quite the destination. The caves at B.Wise include not only fermenting and aging tunnels, but also a series of rooms and alcoves culminating in a spacious salon with a warmly eclectic ambiance featuring 1920s art posters, wild-west themed bronzes and vintage furniture. The outdoor terrace is a stunningly picturesque place to overlook the estate vineyards with an expertly crafted glass of B. Wise mountaintop Cabernet or Cabernet Franc in hand.
Schedule a private tasting with one of B. Wise's incredibly knowledgeable team. You'll tour the ridge-top estate vineyards, learn about their viticulture practices and experimental plantings (ask about the Tannat!), explore the caves and winemaking facilities and then enjoy an intimate tasting in the garden or on the patio overlooking the vineyard. 
High above Sonoma with panoramic views of the valley below, Repris crafts wines of place and purpose from its home at the historic Moon Mountain Vineyard. Repris wines uphold a tradition dating back to the 1880s, when Cabernet Sauvignon and Zinfandel were first planted on this mountain. Most of the Repris portfolio is not available outside the winery; only a small number of guests who visit Moon Mountain Vineyard get to enjoy its bottled rewards.
Schedule an intimate outdoor experience which includes a unique tasting of select Member Only wines, paired with a selection of artisan cheeses and charcuterie. Your tasting will take place just steps from the winery, offering a glimpse of harvest as it happens.
Blue Farm began in 2001 when viticulturist Anne Moller-Racke planted seven acres of Pinot Noir behind her historic Victorian farmhouse in Sonoma. Today, it includes Grand Cru style Pinot Noir and Chardonnay from five vineyards and five AVAs within Sonoma County. Their focus has always been on farming and therefore cultivating a deep connection with the land. Anne designed the vineyard to produce one complete wine, blended from four clones. Today, five Blue Farm vineyards reach from Sonoma's Valley, to its Coast, as well as the Russian River.
Schedule a tasting outside their refurbished pump house overlooking the vineyard. You'll find yourself in an oasis surrounded by vineyards, a pond and weeping willow – ideal for soaking up colors, breezes, scents of the season with a glass of Chardonnay or Pinot Noir in hand. 
Founded in 1981 by wine country icon and native Texan, Lee Hudson, Hudson Ranch is a majestic 2,000-acre farm in the heart of Carneros. In this viticultural area characterized by rolling hills and maritime breezes, Lee and his wife Cristina sustainably grow world-class grapes, Tuscan olives and an array of seasonal fruits and vegetables, in addition to raising heritage breed pigs, lambs and prize-winning giant pumpkins. Immerse yourself in this agrarian paradise with a ranch tour and intimate tasting, paired with provisions from the estate, in the family's modern desert-style winery and open-air tasting galleries. A few site-specific favorites are the Aleatico (surprisingly, a dry aromatic white), Grenache "Pick Up Sticks" and Ladybug Chardonnay (a nod to Cristina's nickname).
Harvest Tip: Each fall the ranch grows giant pumpkins and gourds (pictured below). In 2019, Leonardo Urena, their garden manager broke the California state record with his giant pumpkin…weighing in at 2,175lbs.
Schedule a tasting experience of curated wines & olive oil or purchase 6+ bottles to explore the beauty of the ranch on one of their marked trails.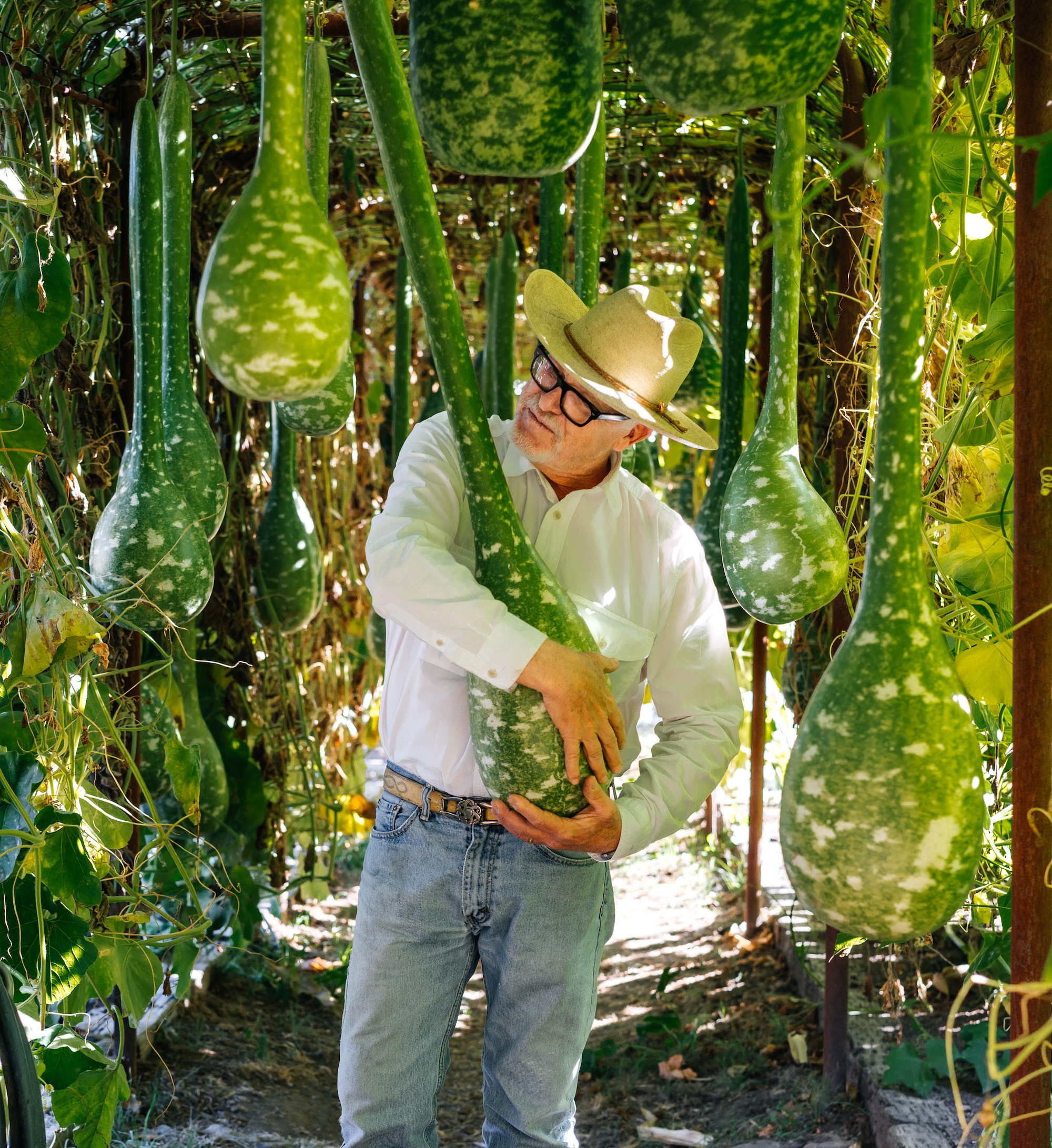 Behind the Cellar Door
In partnership with Bohemian Highway Travel Co, experts in itinerary creation, let MacArthur Place curate a day of exploring Sonoma Valley's premier wineries, those who don't normally open their doors to the general public. You'll be picked up in an luxury SUV and whisked away to three off-the-beaten path boutique wineries and have an in-depth look at the vineyards and winemaking process. Enjoy a chef prepared farm-to-table lunch with the Mayacamas mountain range as your backdrop. By day's end, you'll understand why Sonoma Valley was named "Wine Region of the Year" by Wine Enthusiast for its unwavering commitment to sustainability and to producing world class wines.