Art & Culture
Hike Then Wine:
Five Active Adventures With The Ultimate Reward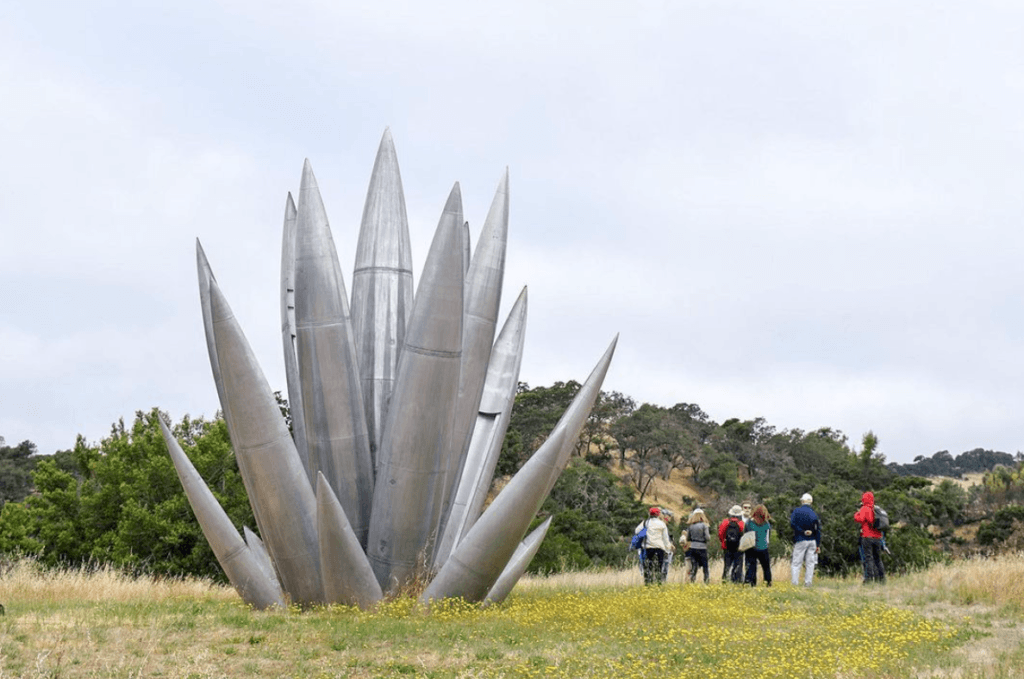 Image courtesy of di Rosa Center for Contemporary Art
Lace up your hiking shoes, pack a few snacks, and embark on an active adventure with the ultimate pay-off: a wine tasting finale. World-renowned wineries and stunning hiking trails are a dime a dozen in Sonoma and Napa valleys, but destinations that offer both experiences "under one roof" are a rarity worth seeking out. Take hiking in Sonoma to the next level with our five favorite hike-then-wine itineraries in nearby wine country.
Bartholomew Estate
This historic 300-acre estate just a few blocks from MacArthur Place is celebrated as the birthplace of modern viticulture, dating back to 1857 when it was planted to vine by Agoston Haraszthy. Under new stewardship by the philanthropic Bartholomew Foundation, this hidden gem offers wine tasting, picnicking, hiking and horseback riding. Start with a 3-mile roundtrip hike winding through mature oaks, madrones, redwoods and vineyards. Then sit down for a tasting of estate wines, or grab a bottle of their Sauvignon Blanc or other small-lot, organically-farmed wines and enjoy a picnic in the park's pastoral setting. Learn more at Bartholomew Estate Winery.
Hudson Ranch & Vineyards
Founded in 1981 by wine country icon and native Texan, Lee Hudson, Hudson Ranch is a majestic 2,000-acre farm in the heart of Carneros, just 7 miles from MacArthur Place. In this viticultural area characterized by rolling hills and maritime breezes, Lee and his wife Cristina sustainably grow world-class grapes, Tuscan olives and an array of seasonal fruits and vegetables, in addition to raising heritage breed pigs, lambs and chickens. Immerse yourself in this agrarian paradise with a scenic hike on their private 3-mile hiking trail around the ranch, complete with expansive views of their vineyards and the bay. Hiking reservations are $20 per person, and are only available as an add-on to a tasting, both of which must be made in advance. Learn more at Hudson Ranch.
di Rosa Center for Contemporary Art
Next door to Hudson Ranch (see above) in the heart of Carneros is di Rosa Center for Contemporary Art. With over 200 acres of indoor and outdoor gallery space showcasing works by Northern California artists, di Rosa is not to be missed. Join one of their experienced guides for an exclusive hike through the Sculpture Meadow to the top of Milliken Peak, the highest summit in the Carneros region. This popular hike is moderately strenuous (2.5 miles round trip, with approx. 650 ft. elevation gain) and offers sweeping views of Napa Valley. Hikes are offered 2nd Sundays 11am to 1pm. After the hike, head next door to Hudson for a 60-minute tasting of their current release estate wines and olive oil while surrounded by the beauty of the ranch. Tastings at Hudson are by prior reservation only. Learn more at di Rosa Center for Contemporary Art.
Donum Estate
Donum Estate is recognized for its highly-lauded single-vineyard Pinot Noirs and Chardonnay from the idyllic, rolling hills of its 190-acre Carneros estate as well as two other vineyards in Sonoma. Equally as attention-worthy as its elegant Burgundian-style wines is Donum's impressive outdoor sculpture collection featuring dozens of major works and site-specific commissions by contemporary art stars like Ai Weiwei, Keith Haring and Louise Bourgeois. A visit to this gem within wine country includes a tasting of their terroir-driven wines as well as a walking tour of their farm, lavender fields and open-air sculpture collection. In this case, the experience is a delightful hike and wine combination. Learn more at Donum Estate.
Sonoma Overlook Trail + Plaza Tasting Rooms
A local's favorite, the Sonoma Overlook Trail is a pristine 3-mile walking path that winds along wooded hillsides all the way up to a lookout point with sweeping views of Sonoma Valley and Mount Tam in the distance. Head back down the way you came, stopping at the stone benches to take a break and soak up the scenery. For a slightly longer hike, connect to the Valley of the Moon Trail in the neighboring Montini Open Space Preserve. Sonoma Overlook Trail's main trailhead lies at the entrance to the Mountain Cemetery, off First Street West, just four blocks north of the Plaza. After your hike, stroll over to one of the many stellar tasting rooms on the Plaza to enjoy your hard-earned reward! A few favorites, all of which are housed in historic buildings, are Three Sticks at the Adobe, Bedrock at the Joseph Hooker House, and Pangloss Cellars.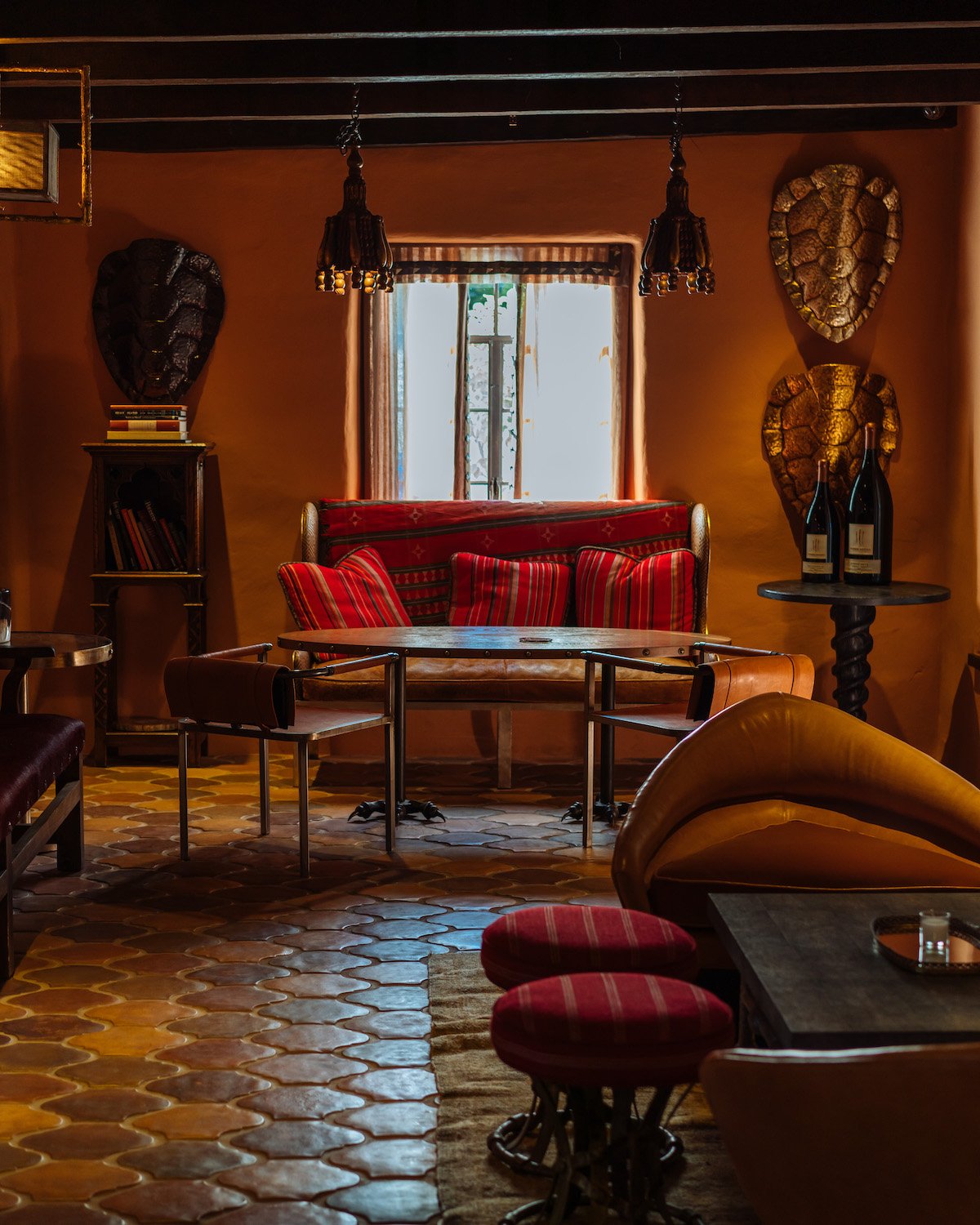 Image by Emma K. Morris