Discover
Weekend Sherpa Adventure Guide: Winter Hiking & Biking In Sonoma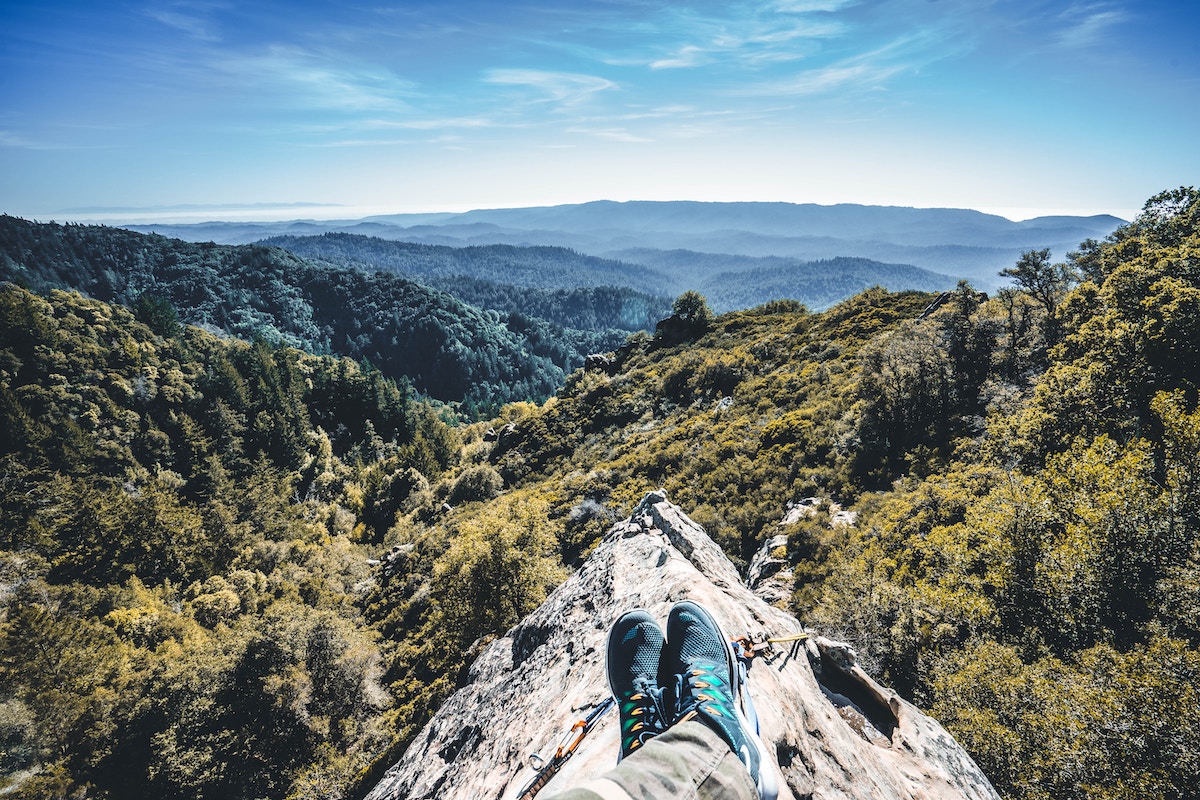 Based in Sonoma, Weekend Sherpa is a beloved digital guide to the best hikes, bike rides and outdoor adventures in the San Francisco Bay Area, wine country and throughout California. Explore more outdoor adventures curated by this revered magazine at Weekend Sherpa, and read on for their recommendations on the best winter hiking & biking in Sonoma.
Tolay Hike or Bike
Hidden in the hills south of Petaluma, Tolay Lake Regional Park has 3,400 acres of wide-open space, with a network of hiking and biking trails. There's a good 5-mile (round-trip) hike or mountain bike ride connecting the Causeway Trail to East Ridge Trail, leading to a beautiful panorama of the North Bay, Petaluma River, Mount Tam, and San Pablo Bay. The park also has a lovely picnic area and a crew of adorable farm animals for extra charm.
PlanetWalk
So, you wanna give your love the sun, the moon, the stars … okay. But to turn it up to 11 you're gonna have to give the planets too! Good thing there's a state park hike for that. And it includes a brilliant picnic spot set by a giant oak and overlooking a beautiful wine country setting. The 4.4-mile out-and-back PlanetWalk at Sugarloaf Ridge State Park is solar-system inspired, with spectacular valley views and a private picnic table for taking it all in. Bonus: The park's seasonal waterfall is usually on full display in winter, after rains, and is reached within a 15-minute hike.
Bennett Valley Beauty
North Sonoma Mountain Regional Park has some of the richest biodiversity in Sonoma County. Explore the area and enjoy the vistas on a 4-mile (round-trip) hike. Early on you'll pass a small redwood grove before crossing a wooden bridge and ascending Ridge Trail to the Bennett Valley Overlook. From 1,720 feet you can see west and north towards the vast Santa Rosa Plain, with hills galloping towards Hood Mountain.
Double Trouble
There are certain activities that really showcase the interactions of a couple. Cue the tandem bike. And toss in some wine! Double up on bike rental from Wine Country Cyclery. Ask for a map, then pedal past Sonoma State Historic Park and on to Bartholomew Park Wintery, then neighboring Buena Vista—a California Historic Landmark. Ambitious riders can pedal the country road to Gundlach Bundschu (aka GunBun) the oldest family-run winery in California.
---
MacArthur Place makes the perfect home away from home for your wine country hiking and biking adventure in Sonoma.  Make it a midweek getaway and receive 20% off plus $100 one-time resort credit, to use at The Spa at MacArthur, Layla, The Bar at MacArthur, or The Porch.