Discover
How to Adventure in Sonoma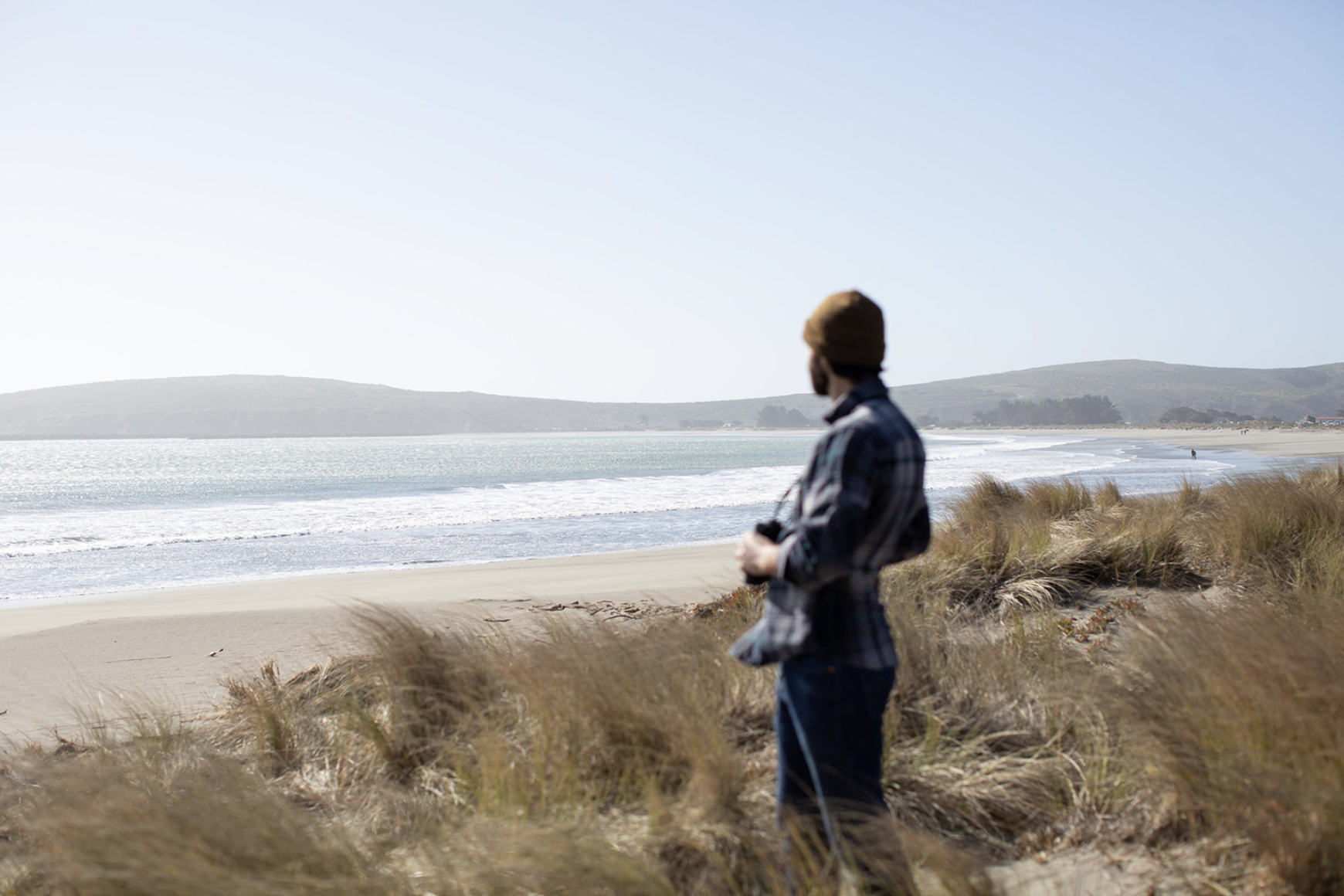 While there is certainly a plethora of sites to see within Sonoma Valley, the greater County of Sonoma offers further opportunities for outdoor adventures. From mountain vineyards to redwood forests to 55 miles of craggy coastline, Sonoma is a gorgeous patchwork of views, smells, and tastes that will heighten your senses and make you feel more alive. It's also the birthplace of the farm-to-table movement, which means you can sample the freshest seasonal produce, the most perfectly aged cheese, and artisanally crafted wines. And don't forget the oysters!
But what about the shucking knife & glove? To answer this very need – or one when you're amongst the redwoods and you spot a Marbled Murrelet and need a pair of binoculars to identify with certainty – we've created the Adventure Kit, in partnership with Bohemian Highway Travel Co. The intention is to gently lead you off the beaten path toward hidden and lesser-known adventures, with insider tips on how to experience Sonoma County as we locals do. 
The adventure kit includes top of the line necessities to make an epic adventure but the Field Guide of insider tips is the hidden gem as it gives you places you won't find on many top 10 lists. We won't give away all the secrets, but here are a few to get you excited for a Sonoma County adventure. 
Point Reyes, Marshall, and Tomales Bay (where you'll find the oysters!)
Point Reyes Station takes its name from its days as a railway terminus and seaport and serves as the unofficial gateway to the Point Reyes National Seashore. The area offers bucolic views and scenic ocean vistas as well as quaint farmstands and creameries and a wealth of fresh oysters and seafood. This area is popular with outdoorsy-types or anyone who just wants to escape their urban routine.
Stop by Bovine Bakery in Point Reyes Station for delicious baked goods from scratch including pastries, muffins, scones, pizza, coffee and sandwiches. Then make your way up to Tomales Bay to pick up those fresh oysters for a mid-day picnic.
Russian River and Forestville
For more than a century, the Russian River area has been the summer playground for locals and visitors alike. Here you can explore majestic redwoods, small-lot wineries, fine arts and dining, eco-adventures, spa days, and river activities in a natural coastal setting. 
Within the Armstrong Redwoods you might spot that Marbled Murrelet as you hike through the towering canopy of this state park. Visit the 1,400-year-old Colonel Armstrong Tree and the 310 -foot-tall Parson Jones Tree. 
Sebastopol, Freestone, and Valley Ford
Rich in agricultural history, this region was once best known for its apple industry but vineyards have long since replaced most of the orchards. Tourists come from far and wide to tour its local wineries, antique shops, farm-to-table restaurants, and art exhibits, which combine to make a uniquely compelling destination. 
For a perfect addition to your 2 camping chairs and game set, stop at Freestone Artisan Cheese. This is a great grab-and-go spot, with no charge for tastings of hand-crafted cheeses as well as California nuts, locally grown and pressed olive oils, raw local honey, and small-batch jams. 
We invite you to create your own Sonoma adventure and find your favorite spot to return to year after year (with a stay at MacArthur Place, of course!)