Discover
How to Autumn in Sonoma – Part 2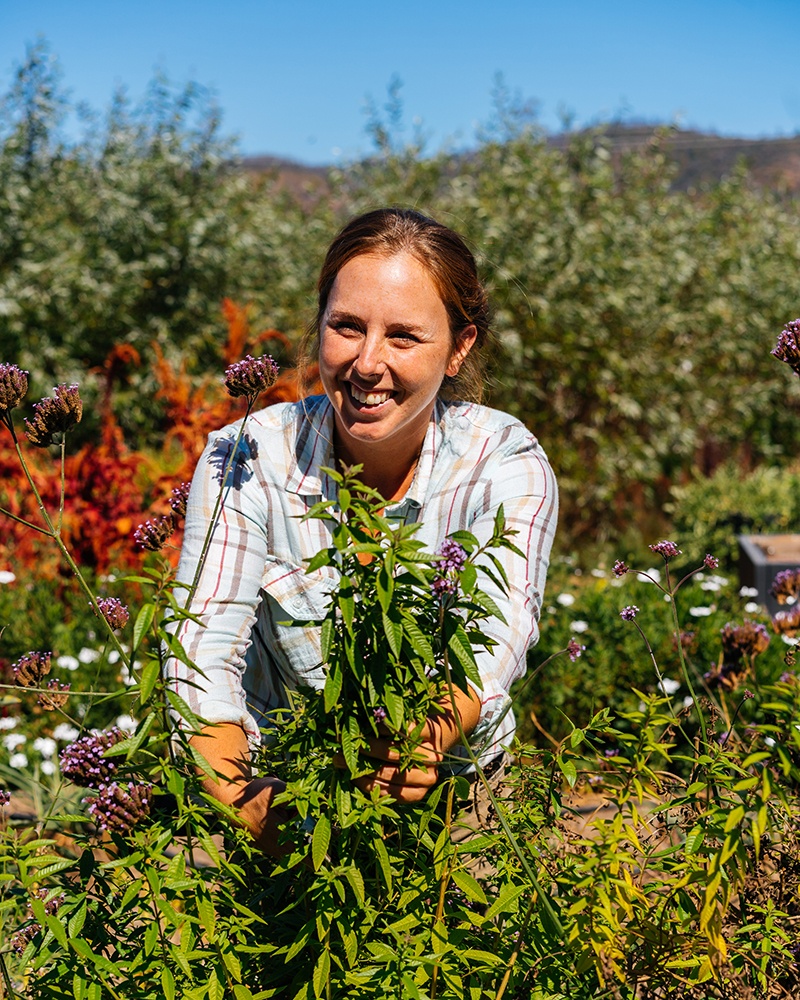 Immerse yourself in Autumn in Sonoma, with outdoor harvest adventures for the whole family (pups too). The climate and soil conditions, or terroir, in Sonoma Valley make it optimal for growing grapes, of course, as well as classic fall favorites like apples, pears, pumpkins, gourds, squash and more. Enjoy the bounty of the season with any or all of these open-air harvest excursions.
Farms & Wineries to Explore in Autumn
Seasonal Produce / Eggs / Flowers Estate Olive Oil
Flatbed Farm is located in the Sonoma Valley with a farmstand, greenhouse, planting fields, a chicken coop, and a private residence. Flatbed Farm has an exquisite greenhouse, where we grow all our own plant starts for our gardens. We are also a certified nursery and grow plant starts for gardeners throughout the valley. The heart of Flatbed Farm is our weekly farmstand, where we offer seasonal produce, eggs, starter plants, pantry items, flowers, estate olive oil and much more.
Lavender / Olive Oil / Bee Hives
Monte-Bellaria is a farm in the Russian River Valley, specializing in estate-grown lavender, bees and olive oil. Their cut lavender, lavender buds, olive oil, honey, and beeswax are used to make their own Monte-Bellaria essential oil and hydrosols, soaps, fragrances and culinary products. MB is open Saturdays & Sundays, 10 AM to 4 PM and during most weekends, they offer tours of their barn, distillation equipment, bee hives and lavender fields: weather permitting. 
Visit: Tour of the grounds begin 20 minutes after the hour. MB also offers a Plant Propagation via Cuttings Workshop by using raw honey.
Hudson Ranch & Vineyards – The Working Ranch
Grapes / Olives / Fruits / Giant Pumpkins
Founded in 1981 by wine country icon and native Texan, Lee Hudson, Hudson Ranch is a majestic 2,000-acre farm in the heart of Carneros. In this viticultural area characterized by rolling hills and maritime breezes, Lee and his wife Cristina sustainably grow world-class grapes, Tuscan olives and an array of seasonal fruits and vegetables, in addition to raising heritage breed pigs, lambs and prize-winning giant pumpkins. Immerse yourself in this agrarian paradise with a ranch tour and intimate tasting, paired with provisions from the estate, in the family's modern desert-style winery and open-air tasting galleries. 
Harvest Tip: Each fall the ranch grows giant pumpkins and gourds (pictured below). In 2019, Leonardo Urena, their garden manager broke the California state record with his giant pumpkin…weighing in at 2,175lbs.
Visit: Schedule a tasting experience of curated wines & olive oil or purchase 6+ bottles to explore the beauty of the ranch on one of their marked trails. 
B Wise Vineyards – The Destination Winery
Perched atop a steep, remote yet optimally situated vineyard on top of Moon Mountain District overlooking Sonoma Valley, B.Wise Vineyards, founded in 2002 by Brion Wise, is quite the destination. The caves at B.Wise include not only fermenting and aging tunnels, but also a series of rooms and alcoves culminating in a spacious salon with a warmly eclectic ambiance featuring 1920s art posters, wild-west themed bronzes and vintage furniture. The outdoor terrace is a stunningly picturesque place to overlook the estate vineyards with an expertly crafted glass of B. Wise mountaintop Cabernet or Cabernet Franc in hand.
Schedule a private tasting with one of B. Wise's incredibly knowledgeable team. You'll tour the ridge-top estate vineyards, learn about their viticulture practices and experimental plantings (ask about the Tannat!), explore the caves and winemaking facilities and then enjoy an intimate tasting in the garden or on the patio overlooking the vineyard. 
Repris Wines – The Panoramic Peak
High above Sonoma with panoramic views of the valley below, Repris crafts wines of place and purpose from its home at the historic Moon Mountain Vineyard. Repris wines uphold a tradition dating back to the 1880s, when Cabernet Sauvignon and Zinfandel were first planted on this mountain. Most of the Repris portfolio is not available outside the winery; only a small number of guests who visit Moon Mountain Vineyard get to enjoy its bottled rewards.
Schedule an intimate outdoor experience which includes a unique tasting of select Member Only wines, paired with a selection of artisan cheeses and charcuterie. Your tasting will take place just steps from the winery, offering a glimpse of harvest as it happens.
Blue Farm Wines – The Bucolic Oasis
Blue Farm began in 2001 when viticulturist Anne Moller-Racke planted seven acres of Pinot Noir behind her historic Victorian farmhouse in Sonoma. Today, it includes Grand Cru style Pinot Noir and Chardonnay from five vineyards and five AVAs within Sonoma County. Their focus has always been on farming and therefore cultivating a deep connection with the land. Anne designed the vineyard to produce one complete wine, blended from four clones. Today, five Blue Farm vineyards reach from Sonoma's Valley, to its Coast, as well as the Russian River.
Schedule a tasting outside their refurbished pump house overlooking the vineyard. You'll find yourself in an oasis surrounded by vineyards, a pond and weeping willow – ideal for soaking up colors, breezes, scents of the season with a glass of Chardonnay or Pinot Noir in hand. 
We invite you to visit the above spots to immerse yourself in this non-traditional harvest season with al fresco lunches, mountaintop vistas and wines that keep Sonoma's wine legacy unforgettable.