Art & Culture
How to Summer in Sonoma – Part 1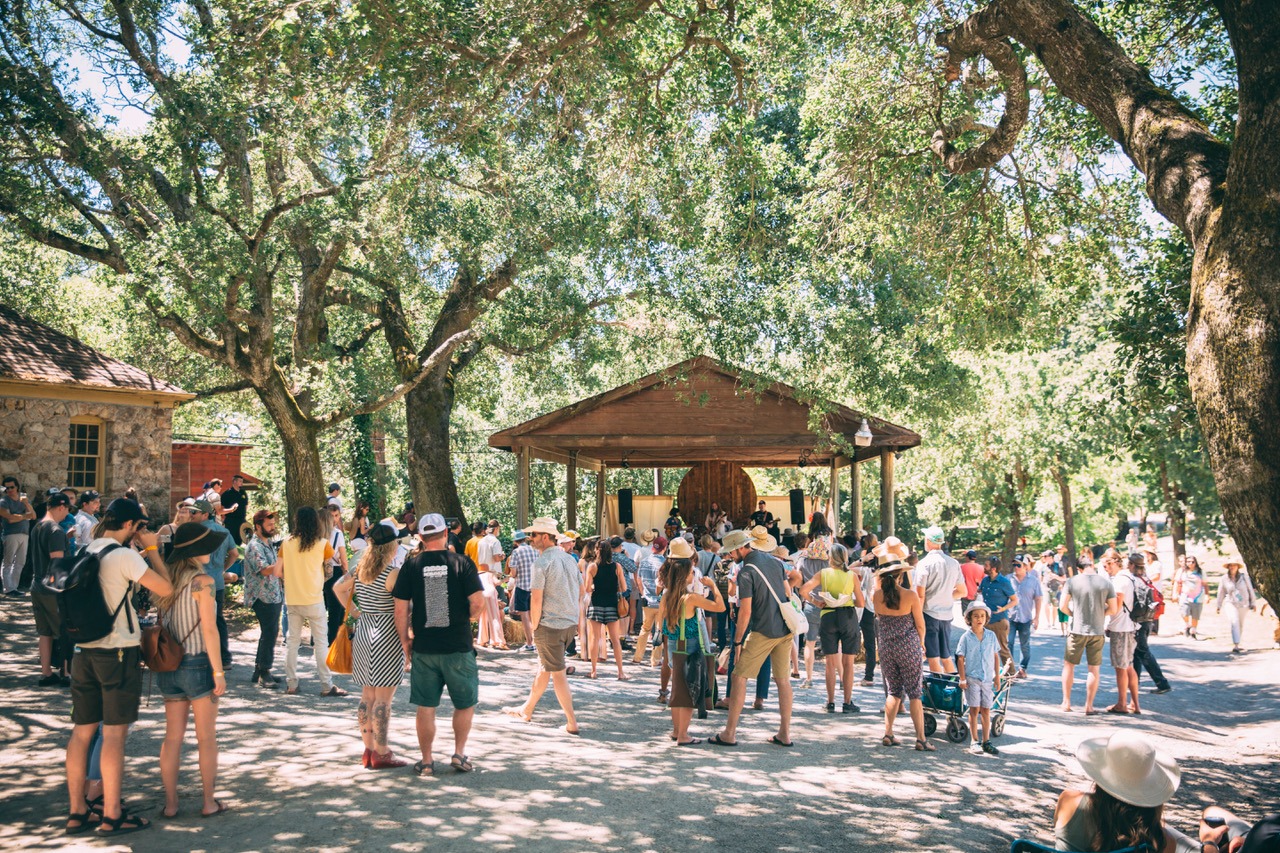 Summer is here and the countless events in Sonoma are in full swing. If you're looking to unplug and relax with spa treatments, good food, and warm weather, we've got you covered!  If you want to add a little unique fun to your itinerary, there is always something exciting to do, and below is a list of our favorite activities and suggestions for how to summer in Sonoma.
Live Music
Live Music Season At Cornerstone with Meadowcroft Wines
Now – October 1, 2023
Enjoy live music at the Cornerstone Outdoor Kitchen every Saturday and Sunday starting May 14th through October 1st, 2023 from 12pm-3pm. Stop by the tasting room to grab a bottle or glass of your favorite wine and go kick back and enjoy the tunes.
Live Music on the Lawn at the Fairmont
Now – October 27, 2023
Sonoma visitors and locals alike are invited to gather Fridays and Saturdays from 5pm – 8pm on the front lawn for the Live Music Series! Cozy up at one of the outdoor firepits, enjoy seasonal bites from a signature food truck. CaliForno Street Eats, and sip on your favorite cocktails and Sonoma wines from 38º North Bar!
Join Passaggio Wines every Saturday, 3 pm – 5 pm, for live local music and a glass of wine!  Bring your own picnic or order from one of the great restaurants in Jack London Village. Passaggio Wines has an inside stage and great patio area. A perfect ending for a Saturday afternoon!
Friday Night Music at Sebastiani
Now – October 6, 2023 
Save the date for the Friday Night Music Series at Sebastiani! Kick back on the patio and enjoy the music of local bands and musicians on the first Friday of each month, May – October from 6pm-8:30pm. Your ticket includes entry to the event and a welcome glass of Sebastiani wine in a reusable cup. Wines by the glass or bottle and charcuterie boards will be available for purchase. 
Entertainment
Broadway Under the Stars
July 28, 2023 – August 2, 2023
Six friends. One outrageous idea. And a chance to make their dreams come true. The Broadway and West End sensation The Full Monty is Transcendence's first fully-staged musical since our 2019 smash-hit A Chorus Line. The Full Monty tells a story that's full of heart. You'll be rooting for these down-on-their-luck pals from Buffalo, and wondering up until the very end if they will really pull it off.
Hot Summer Movie Night
August 12, 2023
Gather in the amphitheater for one of the oldest Gundlach Bundschu traditions: Hot summer movie night! This family-friendly event is one you won't want to miss. Doors open at 6pm when you're invited to bring a blanket and enjoy the warm summer night with wines by the glass and bottle, food for purchase + complimentary popcorn and candy for the whole family. 
Tasting the Bounty of Sonoma
Sonoma Farmers Market
Now – September, 2023
Each Tuesday the Sonoma community gathers to shop for what is grown, raised, and made locally. The town is dedicated to bringing farmers right to your kitchen, delicious foods to your table, and hand-crafted goods to your home. Walk rows of stalls lined with an array of fruits, vegetables, eggs, honey, flowers and plant starts. Choose from a variety of fresh-baked goods, specialty food and drinks, and hand-crafted gifts. Enjoy live local music, beer and wine, or a meal from one of our many food stands, often containing market ingredients.
Events at MacArthur Place
Cooking Class: Seafood Risotto with General Manager Milan Drager
July 26, 2023, 5:00 pm – 7:30 pm
Join our General Manager (and a Chef!), Milan Drager, of MacArthur Place for an intimate risotto cooking demonstration. Guests will learn the essential steps in making a traditional seafood risotto like a pro, then dine on the finished dish with paired wines on the front patio.
Garden to Glass: Cocktail Class
Now – August 28, 2023
Let's shake up the cocktail scene this summer! Guests of MacArthur Place will begin by meeting in the Chef's Garden, to learn about the various herbs & vegetables grown in the garden that contribute to the culinary & beverage program. They will also have the opportunity to forage their very own garnishes for their upcoming cocktail creations. Moving inside to the Bar at MacArthur, it's time to mix and sip two (2) of this season's inspired summer cocktails.
Sonoma is home to endless activities, no matter what time of year you visit us. From arts & culture to wine tasting, hiking and biking to culinary exploration, Sonoma has it all – or if your ideal itinerary only includes relaxing with a glass or two (or three) of wine, MacArthur Place will welcome you and make you feel at home.