Food & Drink
Introducing The Porch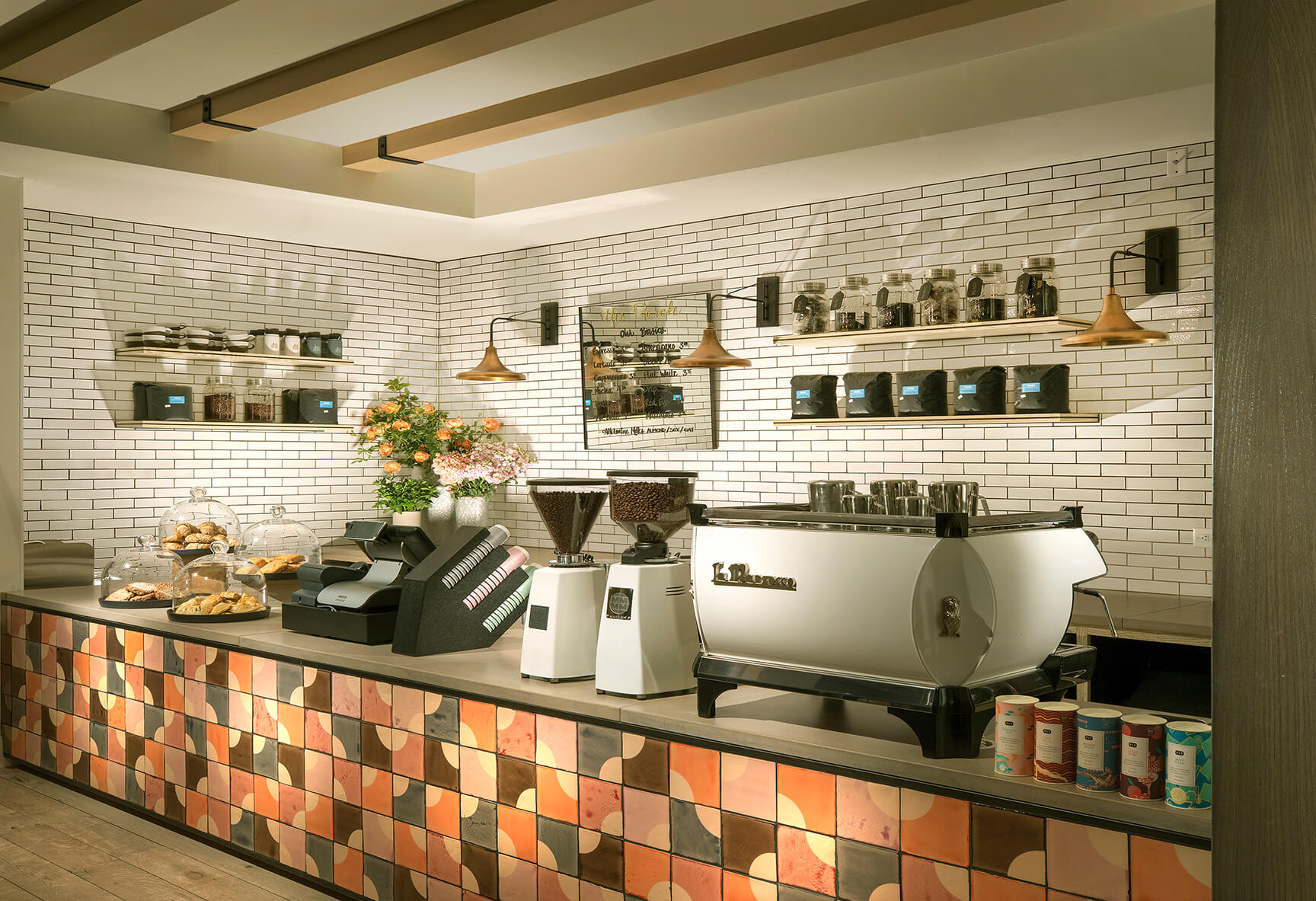 Welcome to The Porch, the newest addition to MacArthur Place.  With an easy, open, communal spirit it is arguably the most welcoming spot.  The Porch is an effortless, all-day "stockhouse" style coffee bar and marketplace, inspired by the pastoral charm of Sonoma and the estate pedigree of MacArthur Place. Featuring top-notch roasts, pastries, juices and prepared foods along with a range of local and "estate" products.
The menu has something for everyone including a range of gluten-free goodies made in-house. We are currently drooling over the GF maple bar as well as the chicken salad sandwich for a winery picnic.  As far as beverages, the menu includes all the coffee classics, as well as some innovative signature drinks like Brown Butter Bullet with drip coffee, brown butter, and coconut oil.  Spice up any coffee or tea with an adaptogen tincture from Wooden Spoon Herbs – try the hangover tonic or anxiety ally.
This summer we have a bicycle from Acre coffee serving nitro cold brew by the pool area, in front of The Porch and around the grounds. Stop by to find where it's propped and try a great cold brew.  The MacArthur Place Bed and Breakfast Package is a delightful way to combine a stay in a newly renovated room or suite with unique amenities and a delectable breakfast from either Layla or The Porch.