Discover
June Bloom:
Celebrate Lavender Month in Sonoma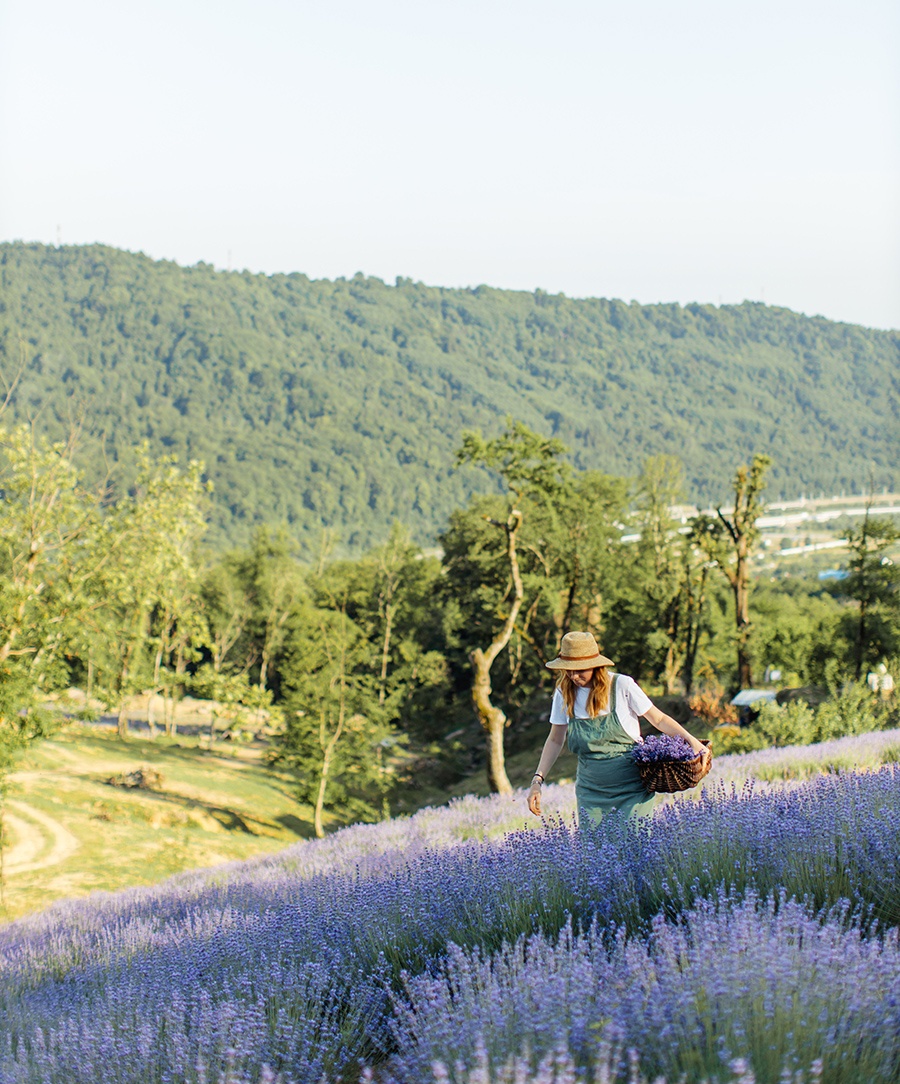 Deep Purple
Gold. Green. Yellow… Purple. Welcome to Lavender Month in Sonoma! Each season in Sonoma is marked by a signature color blanketing the rolling hills and horizons. Fall is gold for the autumnal grape vines awaiting harvest and the rolling straw-colored hills. Winter is green for the verdant wild grasses steeped in rainfall. Spring is yellow for the endless fields of brilliant mustard grass amidst the vines. Summer is deep purple for the lush lavender gardens in the rural foothills. Join us in celebration of Sonoma's annual "June Bloom" when the fragrant fields of lavender blanket the rolling hillsides and rural gardens. We've curated six sensory experiences to celebrate Lavender Month(s) in wine country.
Explore
Situated in Bennett Valley – a tiny hilltop Sonoma AVA distinguished by its cool climate – Matanzas Creek Winery is known equally for its sustainably farmed Sauvignon Blanc and Merlot as for its spectacular lavender fields which are abloom in June and July. By prior appointment, guests can taste through five estate wines reflective of the winery's unique terroir, as well as explore the terraced lavender gardens. No visit to Matanzas Creek is complete without a stop in their lavender market, which features bath, body and home products made from lavender hand-cut from their estate. See below for our Soothing Sonoma Lavender Massage which utilizes Matanzas Creek lavender.
Bees N Blooms is an 11-acre organic farm and wildlife habitat at the base of Taylor Mountain in Santa Rosa, with a stunning "lavender labyrinth" that contains more than 900 lavender plants and a half-mile of meditative, lavender-scented pathways to stroll. Founded in 2016, Bees N Blooms was founded with a mission to foster environmentally-sensitive connections among flowers, trees, birds, pollinators, humans and the biosphere. Guests of the farm can experience the lavender during their two events below, as well as by perusing their lavender products, honey and wax from ten colonies of honey bees, and cut flowers for arrangements.
Lavender Daze | June 5, 12, 19 and July 3 | 10am-4pm | $10 per car
Lavender U-Cut Experience | June 26 & 27 and July 10 & 11 | $5 per bunch
The Lavender Bee Farm is a 2nd generation family-owned farm just on the outskirts of Petaluma in Sonoma County. Visitors can soak up serenity in the three acres of lavender fields and gardens against a backdrop of rolling hills. The family also sells wonderful lavender honey and other handmade lavender products from their property. Farm tours are offered by appointment only. Call (707) 789-0554 to inquire about availability.
Relax
Imbibe
2 oz. Barr Hill Gin
1 oz. Matcha Infused Honey Syrup (House Recipe)
1 oz. Lemon
Lavender Sprig
Shaken. Fine Strained. Served up. Lavender spring.
Create
Floral Workshop at MacArthur | Thursday June 17
Join Susan Stremlau, owner of Marion Moss Floral and floral designer for MacArthur Place, for an outdoor Lavender Floral Workshop in celebration of Lavender Month in Sonoma. Susan will lead you in creating your own lavender-themed table arrangement in a hands-on workshop hosted al fresco in the gardens at MacArthur Place. Participation in the workshop includes local lavender and other farm-fresh flowers, clippers, chicken wire and a decorative bowl — all of which are yours to take home after the workshop. Plus, a lavender-accented cocktail, The Apiary, from The Bar at MacArthur to enjoy during the workshop.
Workshop attendance is $140. Event will be hosted al fresco in MacArthur's historic gardens. Space is limited to 12, so don't wait to sign up – Reserve your space here!
—
Whether you're escaping June Gloom in the Bay Area, or just looking for an exciting excuse to enjoy a summery getaway in wine country, June and July are the perfect months to visit Sonoma. With our Work from Wine Country package, you can enjoy a 3-night midweek stay at 25% off, plus an upgrade to a Suite and a $50 daily resort credit to use towards a Lavender Massage, Apiary cocktail, lavender bath products in the Spa, or anything else you fancy.