Food & Drink
MacArthur Place Craveables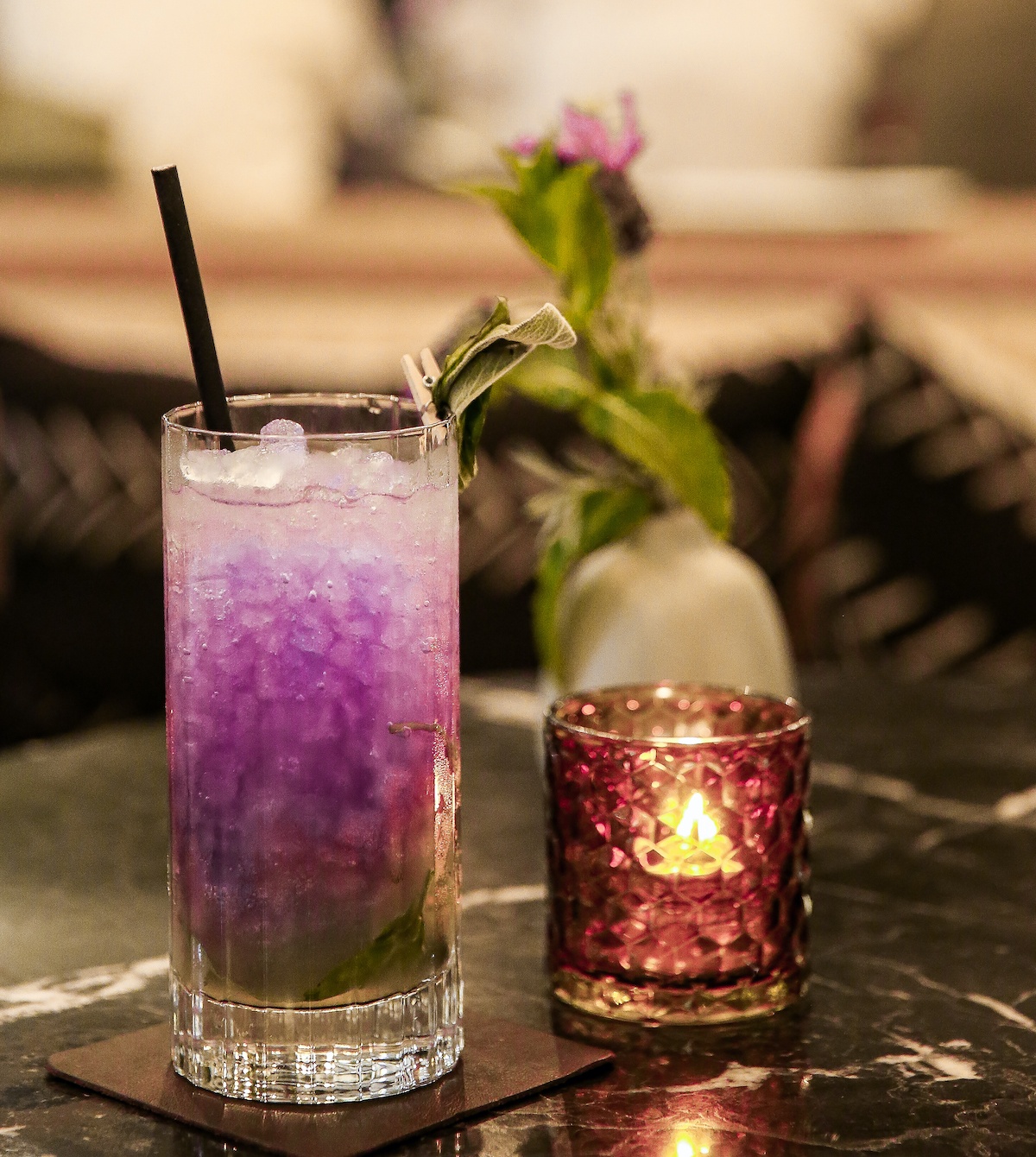 Crav-e-able or crav·a·ble [ krey-vuh-buh l ]: (especially of a food) having qualities that engender an intense desire for more.
Chef Cole Dickinson and the culinary team have crafted craveable bites and beverages for the three dining outlets at MacArthur Place, including Layla, The Bar at MacArthur and The Porch. These not-to-be-missed culinary treats highlight local, seasonal and all-around delectable ingredients and unique techniques. But don't just take our word for these craveable items, read what others have to say.
The Forager
Gin, Italicus Rosolio, Butterfly Pea Tea, Cucumber, Basil, Lime, Fresh Herbs
"Move over curacao, get your colors for your summer cocktails naturally. Blue and purple drinks are lighting up cocktail menus across the country. At Layla in Sonoma California, The Forager uses Griffo gin, Italicus Rosolio, butterfly pea flower tea, cucumber,  and lime for a cool take on the G&T." – Oset Babur, Food & Wine
Patatas Bravas
Whipped garlic aioli, smoked paprika tomato jam
"Chef Cole Dickinson's patatas bravas, which take the form of crisp-fried,  perfect cubes of potato drizzled with a whipped garlic aioli, are particularly  addictive. You have been warned." – Ray Isle, Travel + Leisure
Tzatziki
Fermented cucumber, zaatar
"Layla, with a pan-Mediterranean menu that includes shakshuka, crispy octopus, seasonal variations on hummus, and an especially good version of tzatziki, the Greek yogurt, garlic, and cucumber dip." – Kim Westerman, Forbes
Parker House Rolls
Chicken drippin', sherry vinegar
"Start with a variety of shared plates like pillowy Parker House Rolls served with chicken drippings and sherry vinegar, fresh oysters, and perfectly grilled crispy octopus. It's a great way to sample what the kitchen has to offer." – M Magazine, Silicon Valley
Soft Serve Ice Cream
"A brand-new offering at The Porch, the Straus Family Creamery organic soft serve ice cream in chocolate, vanilla or swirl — complete with all the toppings — is our current obsession." – Chantal Duboc, MacArthur Place guest
Layla offers an ever-changing seasonal menu with a focus on fresh ingredients and local produce.  While The Bar at MacArthur serves up craft cocktails inspired by the classics along with hosting weekly live music. Finally, The Porch is a coffee house brewing locally roasted beans and serving sweet and savory bites along with the newly added soft-serve ice cream.  Each outlet strives to bring quality and unique flavors to guests of MacArthur Place and Sonoma locals.