Awards
MacArthur Place Featured In T+L's "Best New Hotels to Book Around The World In 2019"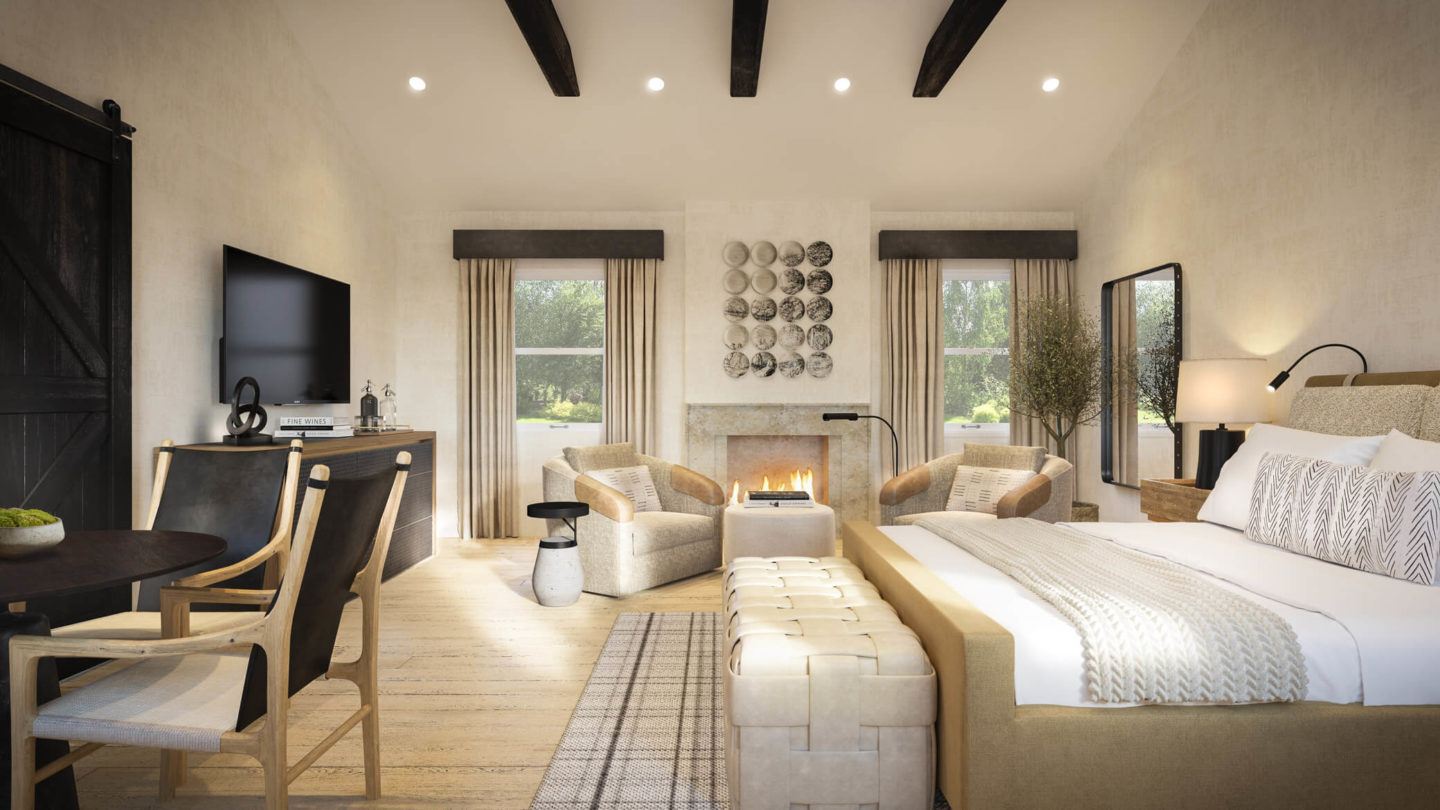 Travel + Leisure | MacArthur Place
We are thrilled to share that MacArthur Place was named one of 2019's top hotel openings in a roundup online for Travel + Leisure. The piece, "The Best New Hotels to Book Around the World in 2019," spotlights the newly-renovated guestrooms' "modern farmhouse style," including the open-air showers, rustic floors and private porches (read more below about the exciting renovation).
"One of Sonoma's few remaining examples of Victorian architecture, the 150-year old property will celebrate a grand re-opening after extensive renovations. The 64 guestrooms will showcase modern farmhouse style with open-air walk-in showers, rustic tile floors, and shady porches. A modern Mediterranean restaurant, cocktail lounge, and coffee area will also debut upon re-opening." – Travel + Leisure
Travel + Leisure Voting
Voting was open for the Travel + Leisure 2019 World's Best Awards survey until March 4th, 2019.  Results will be shared in the August issue of TRAVEL + LEISURE magazine and on travelandleisure.com.
MacArthur Place Restoration
After months of labor, love and a healthy dose of design creativity, we are excited to unveil the all-new MacArthur Place this Spring. The property-wide restoration includes the restaurant, lobby, meeting and event space, all guestrooms, along with enhancements to our lush and verdant gardens. We are delighted to share the fruits of all the labor involved. An auspicious year, 2019 is the iconic property's 150th anniversary as well as the year we will formally introduce Layla, our modern Mediterranean restaurant, The Bar at MacArthur, and The Porch a "stock house" style coffee bar and marketplace.
The new MacArthur Place embodies serene guestrooms with soothing textures, natural materials, and open-air outdoor showers. Dining experiences that draw from the natural abundance of Sonoma. Modern design and technology effortlessly interplay with natural luxury.
You & MacArthur Place
We look forward to welcoming you soon to experience the new MacArthur Place, unveiling this Spring. As you plan your stay, take a look at the exciting restorations that have been in the works.