Discover
MacArthur Place Outdoor Shower: A Sensory Experience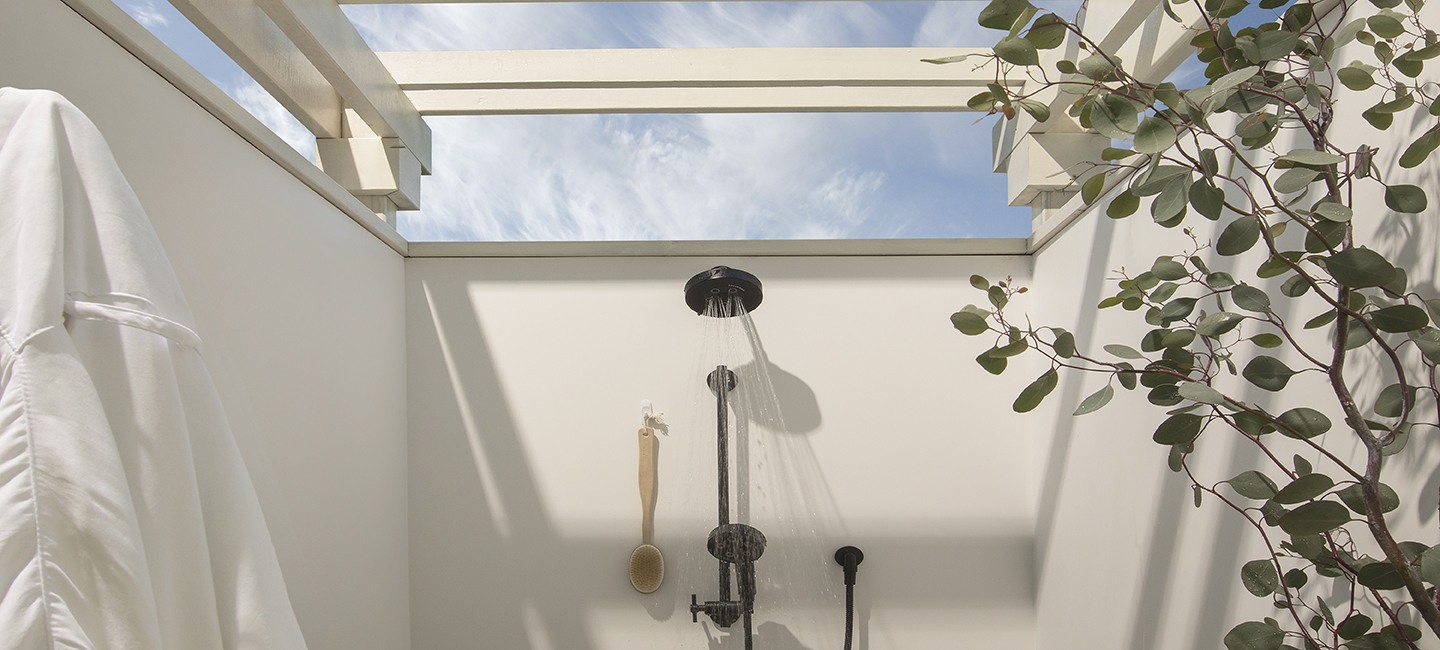 Sonoma, lovingly referred to by locals as Slownoma, offers small-town charm, pastoral beauty and a relaxed pace of life centered around food, wine and nature. At MacArthur Place, we are delivering against this desire to reconnect – with nature, with each other and with oneself – like no other property. Impeccable, serene rooms with soothing textures, natural materials, and high-touch finishes. Stunning bathrooms with open-air outdoor showers. Dining experiences that draw from the natural abundance of Sonoma and our property. Natural landscaping, beautiful green spaces, and an airy spa & pool integrated into the garden grounds.
Welcome to the New MacArthur Place.
One such element within several of the reimagined guest rooms is an outdoor shower that adds a truly unique, sensory dimension to the bathing experience. These showers allow guests to gaze up at the dappled sunlight or the starry Sonoma sky through the property's lush foliage. When was the last time you took a shower under the stars? The bath amenities for this shower al fresco hail from Grown Alchemist, thoughtfully chosen for its luxury products focused on the overall wellness of the guest.
At the New MacArthur Place, every moment is designed to awaken and engage the senses. Everyday activities are infused with unique sensory appeal and inspired by the natural and physical beauty of our garden property and Sonoma.  We invite you to come and experience the enhancements we have made and take a shower under the stars. Outdoor showers can be found in our Estate Guestroom, Estate Spa Cottage, Carriage Guestroom, and Estate Spa Guestroom.  Be sure to request an outdoor shower upon booking.
Summer Rates Starting at $459