Discover
MacArthur Place Wedding Checklist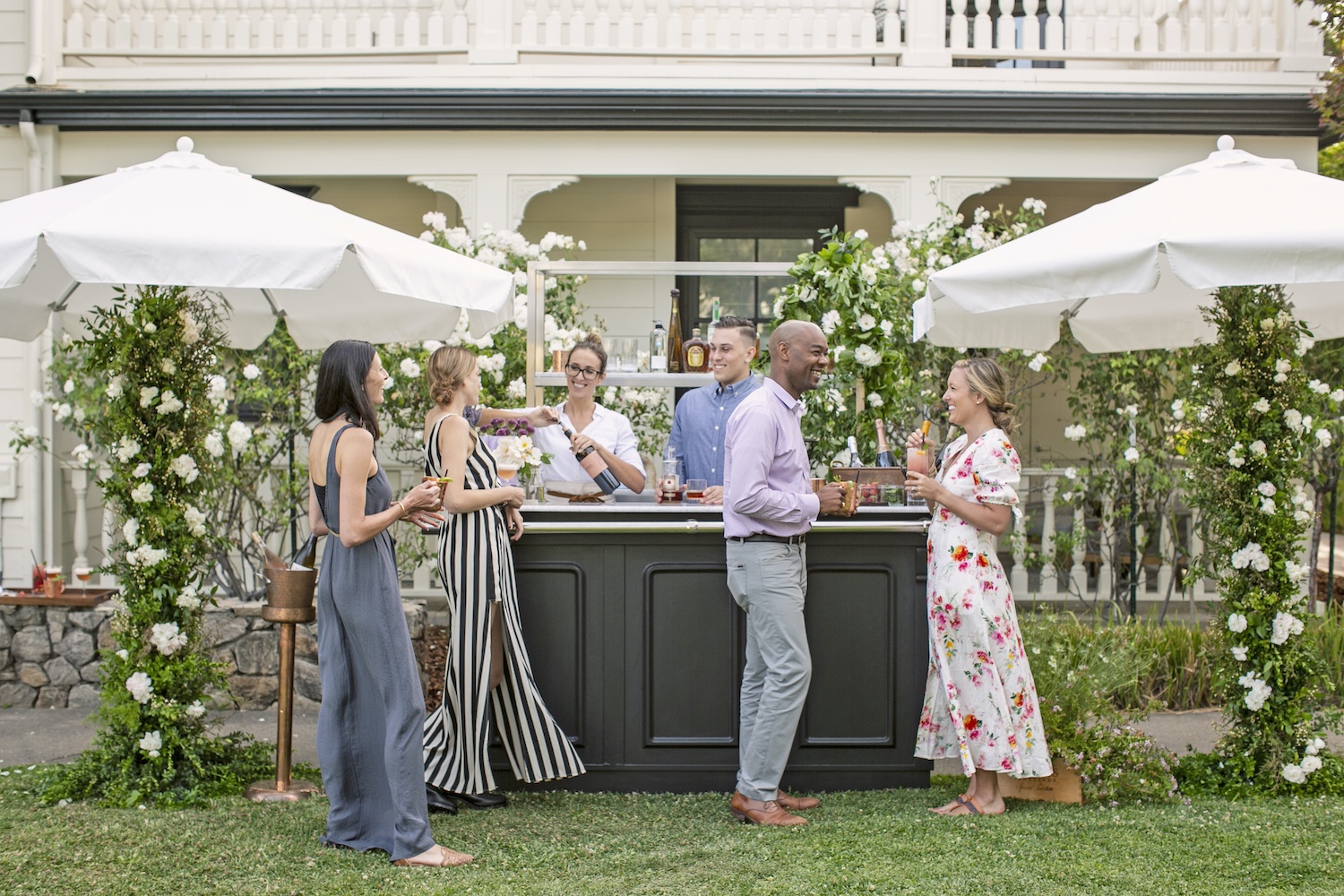 You've invited your closest friends and family (and maybe a few more!) to surround you on your wedding day, you've decided on the perfect attire, lovely flowers that complement the season, and a festive meal that will delight your guests. The day promises to be abundant with magical moments. We'd like to offer a few additional touches, rooted in and inspired by our Sonoma wine country locale, that will make your day truly one-of-a-kind.
Morning Yoga
Breathe, stretch, focus, flow — and bond. Start your wedding weekend with a yoga session that threads together a mindful flow linking breath to challenging poses, with an emphasis on intention, alignment, strength, balance and just letting go. Led by dancer, actress and decade-long yoga instructor, Andrea Bogart, this all-levels vinyasa  class is a fun and healthy way to bring your group together before the festivities begin, or as a "seventh inning stretch."
Signature Cocktails
Whether you work with our bartenders to create your own signature wedding-rita, or you choose from our featured cocktail offerings, make sure to surprise and delight your guests with unique flavors and garnishes inspired by Sonoma. The Forager from The Bar at MacArthur is a house cocktail that combines fresh ingredients with herbs from the MacArthur gardens. Or for a "sober conscious" option, the CitrusFizz is a delightful nod to Northern California citrus farms.
Restorative Sheet Masks
Following the wedding, encourage your guests to treat themselves to a relaxing and restorative moment before turning in. While they let the day's memories soak in, our complimentary sheet masks from Petite Amie Skincare, provided at turndown, nourish the skin with antioxidant-rich amino acids.
Winery Must-See List
Sonoma boasts a seemingly infinite range of wineries offering signature tours and tastings. It would take your family and friends weeks to check them all off the list. Allow our concierge team of local experts to curate a personalized itinerary for you and your guests. Or, let us schedule an off-the-beaten path winery excursion with Bohemian Highway Travel Co. – curators of bespoke wine country tours to boutique, family and mountaintop wineries that don't normally open their doors to the general public.
Make MacArthur Place Your Wedding Destination
We are honored to be featured by the acclaimed Destination I Do wedding publication as one of nine top destination wedding locations for 2020. Recently the Destination I Do team sat down to discuss Weddings at MacArthur Place, highlighting items to add to our Sonoma wedding checklist.
"If you want to make your big day feel more like home, then MacArthur Place Hotel & Spa in Sonoma is just the location for you. Residential-like rooms and suites with indoor and outdoor showers will start your day right. After wine tasting in Sonoma County, end your evening sitting fireside by an outdoor fire pit or snuggle up to the real wood-burning fireplace in your room. The west lawn for ceremonies is in the heart of the property, just a few steps from the wrap around patios that make this place a communal experience for your loved ones. The Coach House, named for the historic property's carriage days, is a beautiful celebration backdrop for 150 guests. Add in the complimentary electric bikes for a photo op on your big day and your checklist is complete!"
From creating a memorable wedding day to taking care of your family and friends, MacArthur Place offers all the amenities needed to create a one-of-a-kind wedding event.