Discover
MacArthur Place,
in Sonoma California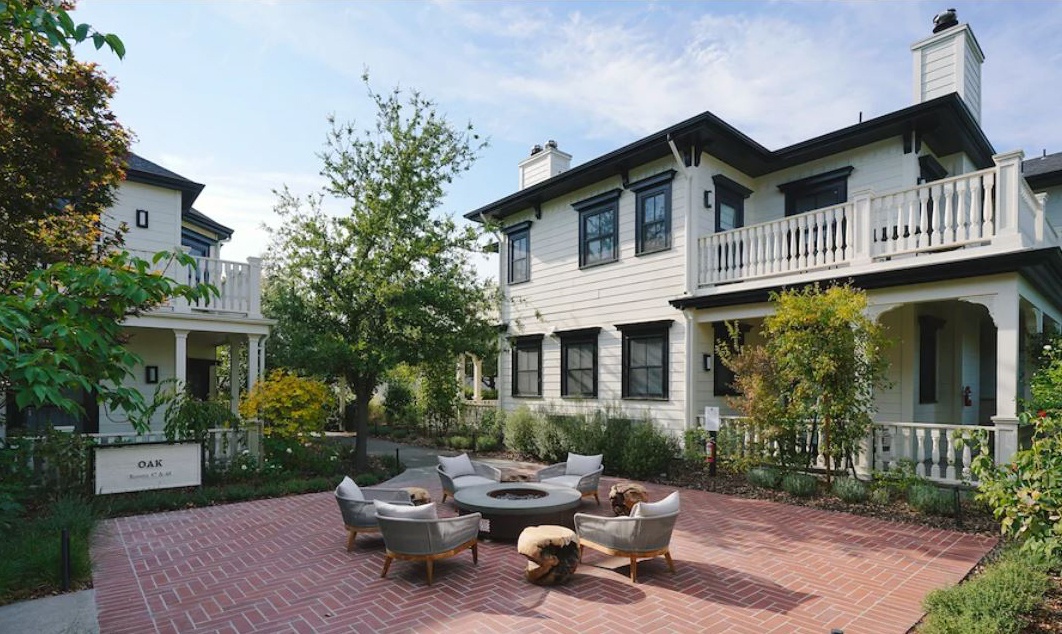 "MacArthur Place is located just four blocks from historic Sonoma Plaza in the town of Sonoma. It is a terrific home-away-from-home to come and go from with its calming, lushly-landscaped gardens, winding pathways and lovingly restored historic farm buildings that have been transformed into just 64 rooms and suites, no two of which are alike.
In 2019 MacArthur Place reopened after a $25 million renovation but it has been a part of the area since 1869 when it was a private estate. It has the atmosphere of a village within a town. Normally there are over 100 pieces of art to search for on the grounds and an artist-in-residence program.
MacArthur Place is "tucked into" over five acres of land, just a few blocks off the main square of the town of Sonoma, that feel far more intimate owing to the gardens which surround each building.
Only outdoor dining was open at the time of my visit in summer 2020 but I do think the indoor spaces are so pleasingly designed. I could see in some distant future, lingering in the bar for a long time testing out craft cocktails or enjoying a leisurely dinner with friends!"