Discover
Moments at MacArthur: The North Firepit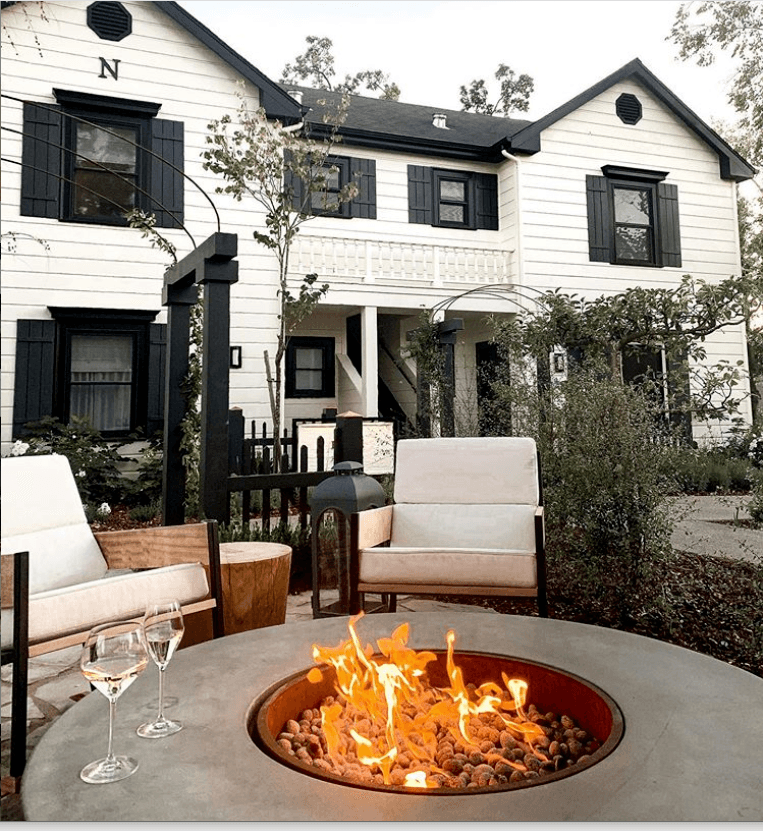 From the moment you step onto the grounds of MacArthur Place, there is a sense of magic and discovery. Lush gardens, historic farm buildings, winding paths, secret nooks and cozy firepits are around every corner. We encourage you to wander, to explore – and even to get lost –within this verdant garden oasis. Just make sure to stop and smell the roses along the way.
The North Firepit
Situated within the heart and soul of the property grounds, this communal firepit and al fresco lounge is surrounded by heritage espalier-trained apple trees and majestic camphor and oak trees that lend dappled shade, just enough privacy and beautifully-framed views onto the winding pathways and neighboring cottages.
Pull up a seat or rocking chair, wrap yourself in a plush throw blanket, order a cocktail or a glass of wine and enjoy a cozy fireside moment as you watch the evening unfold in the presence of nature.
Whether it's a chilled Riesling by the warm firepit for a point-counterpoint moment, or a luxurious soak in one of our outdoor tubs, or an exploratory walk through our bamboo garden with your child, there are infinite moments awaiting you at MacArthur Place.
Follow along in our Journal as we introduce you to more Moments at MacArthur and invite you to create your own.