Discover
Mountain Majesty: Kamen Wines

The Mountaintop Vineyard
Perched atop a steep, rugged hillside of the Mayacamas Mountains in Sonoma is Kamen Wines — a picturesque 300-acre vineyard established in 1980 by luminary screenwriter, Robert Kamen, after the sale of his first screenplay. Now home to a stunning tasting deck overlooking the sweeping, organically-farmed vineyards and valley below, this is a breathtaking setting to enjoy Kamen's award-winning Cabernets and other varietals. Enjoy a private tour and tasting complemented by artisan cheeses, by advance appointment.
Its Legendary Proprietor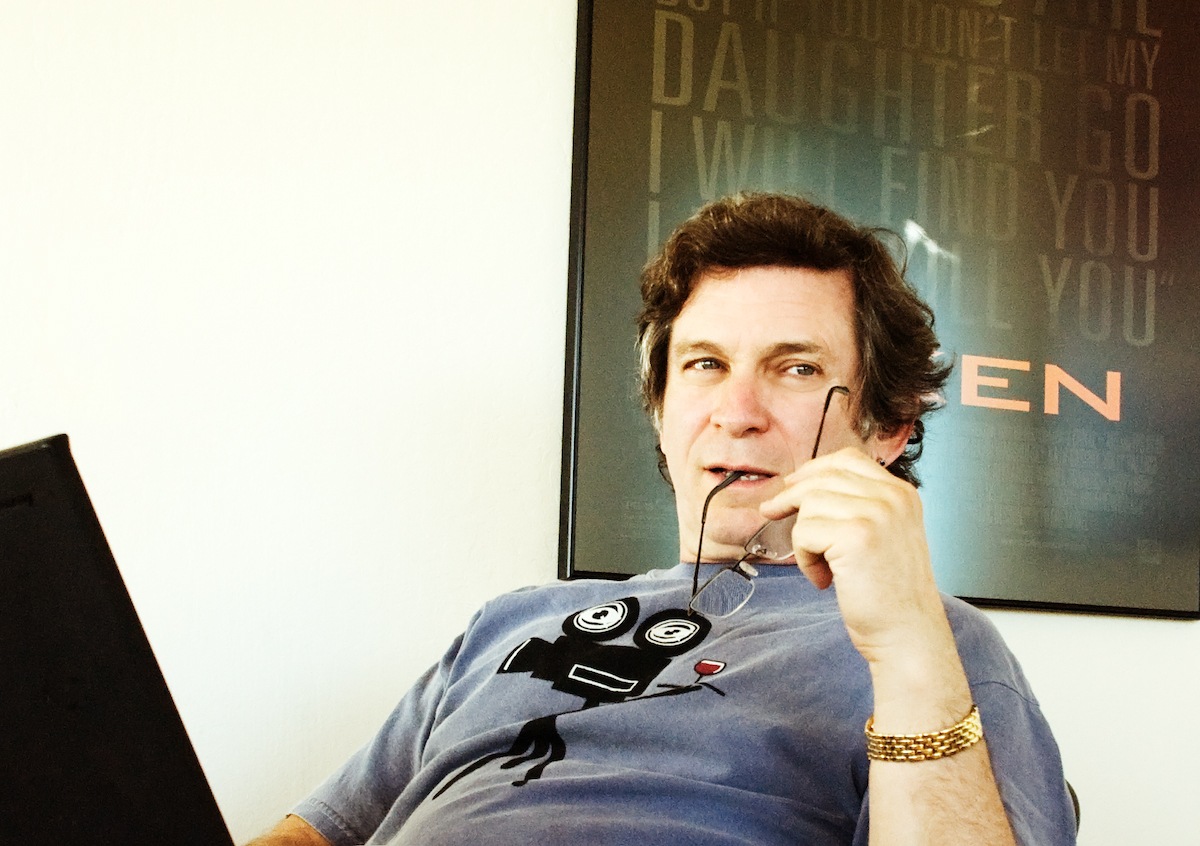 One of the greatest and most highly acclaimed screenwriters and film producers of his day, Robert Kamen is of course known as the creator of The Karate Kid, Transporter, Taken and Fifth Element films. But his more recent claim to fame, and possibly his magnum opus, is Kamen Estate Wines, which he founded in 1980 after the sale of his first screenplay. Working closely with organic viticulture guru, Phil Coturri, Robert Kamen produces some of the very best Cabernets in Sonoma from his 300-acre organic, hillside vineyard. Catch Robert dining at Layla on special occasions, always with a bottle of Kamen and a smile.
Our Favorite Wine
Although Kamen's entire portfolio of wines beguiles the senses, one wine stands out in our minds as the most iconic expression of the brand and singular reflection of the terroir: the 100% estate-grown Cabernet Sauvignon. Hailing from the steep, rugged and rusty-red soils of the Moon Mountain District AVA, this rich, concentrated, inky and almost-sanguine wine boasts ripe red berry fruit, earthy notes of mountain flowers and sunbaked rocks after the rain, and an underlying bright acidity and lengthy finish. We currently feature the 2016 Moon Mountain Cabernet on our list at Layla and will be switching to the 2017 vintage shortly.
Don't just take our word for it. Lauded wine critic Antonio Galloni gives this wine 96 points, writing: "The 2017 Cabernet Sauvignon is fabulous. Rich, inky and spectacularly ripe, the 2017 is loaded with the character that makes this Moon Mountain property so special. A whole range of red and purplish fruit, spice, lavender, mint and licorice builds as this sumptuous, exotically beautiful Cabernet shows off its alluring personality. What I find most remarkable about the 2017 is how it is so full-bodied and explosive, yet not overly heavy. The 2017 is one of the best vintages—maybe the best—I have ever tasted here. It is a stunning wine. Wow."
Photography by Brandon McGanty