News
Napa Sonoma Magazine:
MacArthur Place Celebrates
Art and Wine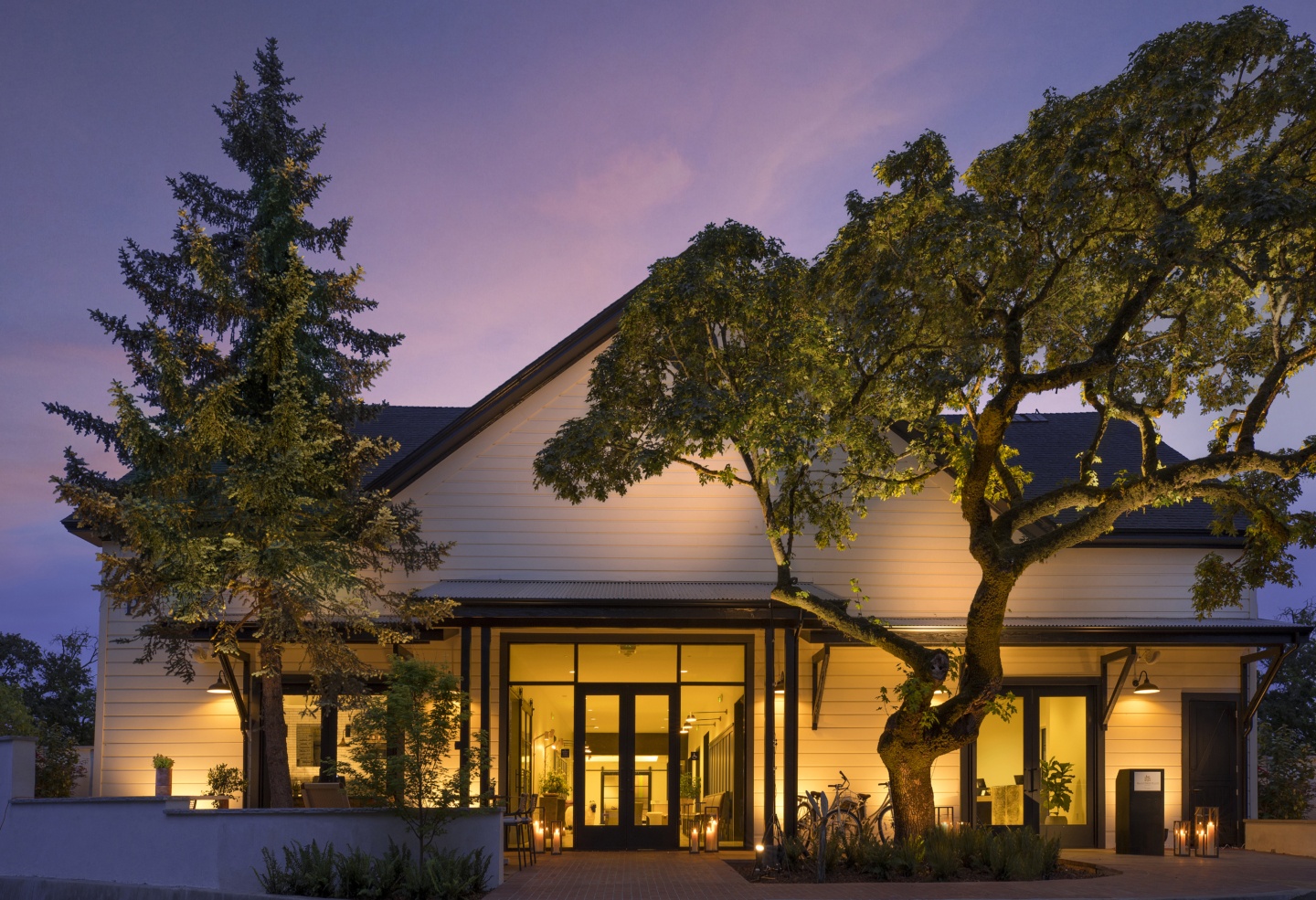 "Experience is the new luxury," notes Liddy Parlato, the director of marketing and communications at MacArthur Place Hotel and Spa in Sonoma. Some of that experience is tangible–in a breezy farm-to-table restaurant, in artwork created by artists-in-residence, in luxurious outdoor soaker tubs. But experience can be more subtle. In 2019, MacArthur redesigned its main building to emphasize the beauty of the natural environment, and it's collaborating with others who share that mission.
Inspired by Heather Sandy Hebert's book The New Architecture of Wine: 25 Spectacular California Wineries, which she signed at the hotel, MacArthur now offers hotel guests a personalized tour of Sonoma wineries that have put architecture and art into focus alongside quality wine.
– By Tara McMullen, Summer 2022
—
Exclusive to MacArthur Place guests, the Wine + Design excursion from Bohemian Highway Travel Co. and author Heather Hebert will take you to several of the region's most elite, design-forward wineries (such as those listed above!) for an insider tour, private tasting and chef-prepared lunch. At the end of the tour, you'll receive a signed copy of Hebert's book The New Architecture of Wine. We recommend this tour as part of your stay at MacArthur Place to round out an idyllic and inspiring getaway.