Discover
New Spa Treatment: Wildflower Field of Dreams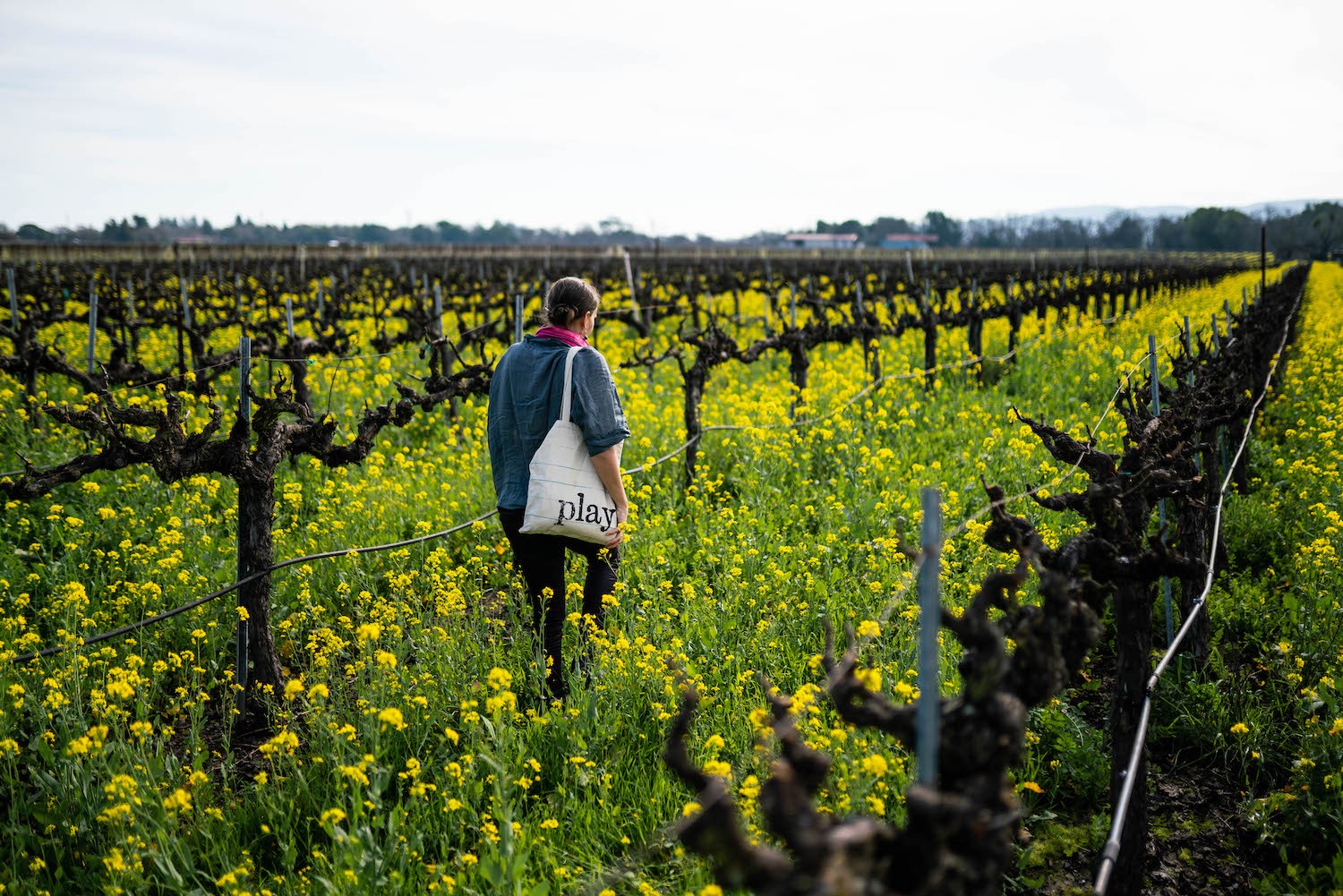 The Spa at MacArthur, in partnership with Lotus Wei, has designed a new treatment that pays homage to our Northern California destination and the rich soil that engenders stunning fields of wildflowers – most specifically the mustard flower. The mustard flower blooms through late winter into early spring and creates a spectacular yellow-orange blanket throughout the vineyards.
The Mustard Flower
The mustard flower is integral — not just to the entire process of winemaking — but also to the entire livelihood and prosperity of Sonoma. Mustard plants are used as cover crops in sustainable farming to naturally replace nutrients and enrich the soils while the vines are dormant in the Winter and early Spring. The result is fertile soils and healthy vineyard ecosystems that in turn produce delicious, and sustainable wines that garner world-wide attention.
Apart from their role in supporting sustainable vineyards, mustard flowers and leaves are edible and supremely nutritious. According to Katie Hess, floral alchemist and founder of Lotus Wei, mustard flowers are a total superfood, loaded with vitamin K, vitamin A, vitamin C, manganese, calcium, potassium, and iron. Plus, they're great for detoxification and fighting inflammation. Immense health benefits range from alleviating stress, insomnia, muscle soreness, and achy joints. It smooths the complexion, boosts the immune system and cleanses the blood of excess intake of alcohol.
Mustard Flower as Elixir
"In an elixir form, the mustard flower elicits a dramatic experience of child-like joy and freedom, and magnifies a deep appreciation of life," touts Katie Hess. The mustard flower is the foundation of the essence of MacArthur Place, which we have blended with aromatherapeutic essential oils in our Wildflower Field of dreams treatment to create an experience of inner happiness and sensory pleasure.
Wildflower Field of Dreams
The Wildflower Field of Dreams treatment was inspired by Sonoma vineyards and engages the full body beginning with a vineyard wildflower essential oil body and scalp massage followed by an exfoliating botanical body scrub. This is a way to truly experience vineyard to massage table relaxation.
While staying in Sonoma, MacArthur Place offers a Garden Spa package that combines a two-night stay with $135 in spa credit towards the treatment of your choice.