Art & Culture
Now Playing at The Bar at MacArthur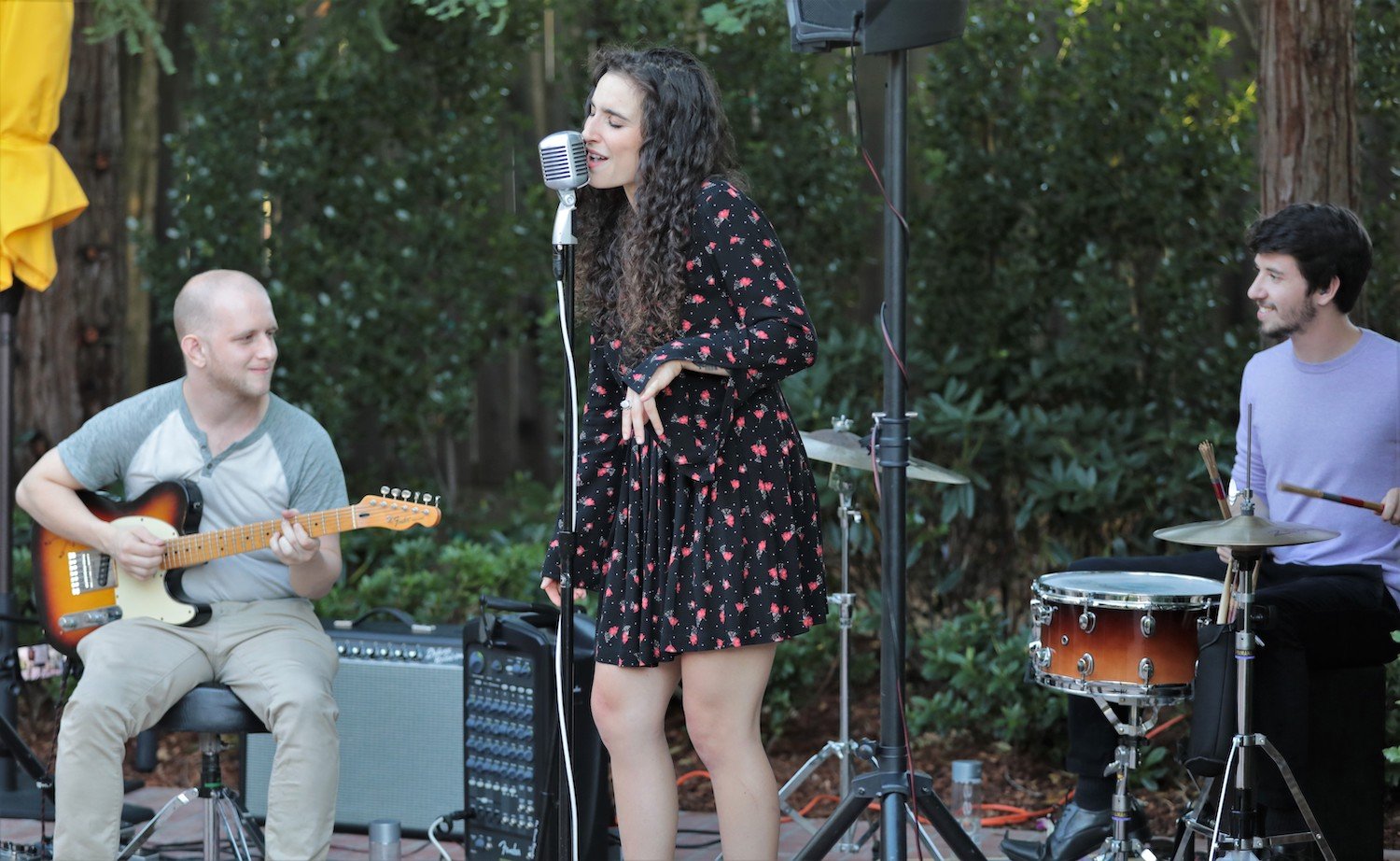 We are excited to present a weekly live music series featuring local bands at The Bar at MacArthur– our classically-styled bar and lounge featuring dark wood finishes, rich textures and deep jewel tones. Join us every Wednesday from 6-9pm for live music, as well as our signature cocktails, craft beers and a simple, seasonal and high-quality menu from Executive Chef Cole Dickinson. We welcome hotel guests, Sonoma locals and visitors alike for an evening that plays to all the senses. Below is a snapshot of the inaugural bands playing this new weekly series.
The Live Music Schedule
Aly Rose Trio
Wednesday, September 18
6-9pm
Aly leads the band's sound with her powerful, soulful vocals, inspired by the best singers of the past and present. She artfully tailors her voice to the band's wide range of musical styles, equally at home singing softly to jazz classics or belting it out to the rock songs the band grew up on. Her influences include Nina Simone, Etta James, The Beatles, Amy Winehouse, and Beyonce.
Sean Carscadden
Wednesday, September 25
6-9pm
Sean Carscadden is one of the most exciting musicians in Northern California. Playing a mix of Blues, New Orleans Funk, Folk and old-time songs with a contemporary touch, Sean is energetic and known to gets some folks dancing.
Monica da Silva and Chad Alger
Wednesday, October 2
6-9pm
Monica da Silva and Chad Alger are a Brazilian American duo, who incorporate Bossa Nova, and influences from all over the world into their sound. Accompanied by Alger on guitar, da Silva sings in English, Portuguese, Spanish, and French. She also adds flute and melodica to their arrangements. The duo's songs have been featured in many award-winning movies such as 'Lady Bird' and 'The Last Summer'.
Jackson Allen
Wednesday, October 9
6-9pm
Jackson Allen grew up in Petaluma, greatly influenced by his father who played a heavy role in the music scene in the area. Originally playing drums, Jackson started playing guitar and graduated from Los Angeles College of Music's Guitar Program in 2006. He now resides in the East Bay, recording, producing artists, playing and touring with artists such as Kevin Ross, Bobby Saint, and Kate Earl.
Come and experience live music from 6-9pm in The Bar at MacArthur. We will continue to update our event calendar with more dates and live music acts for the Fall.