Discover
Sober Curious: Six "Dry" Winter Activities in Sonoma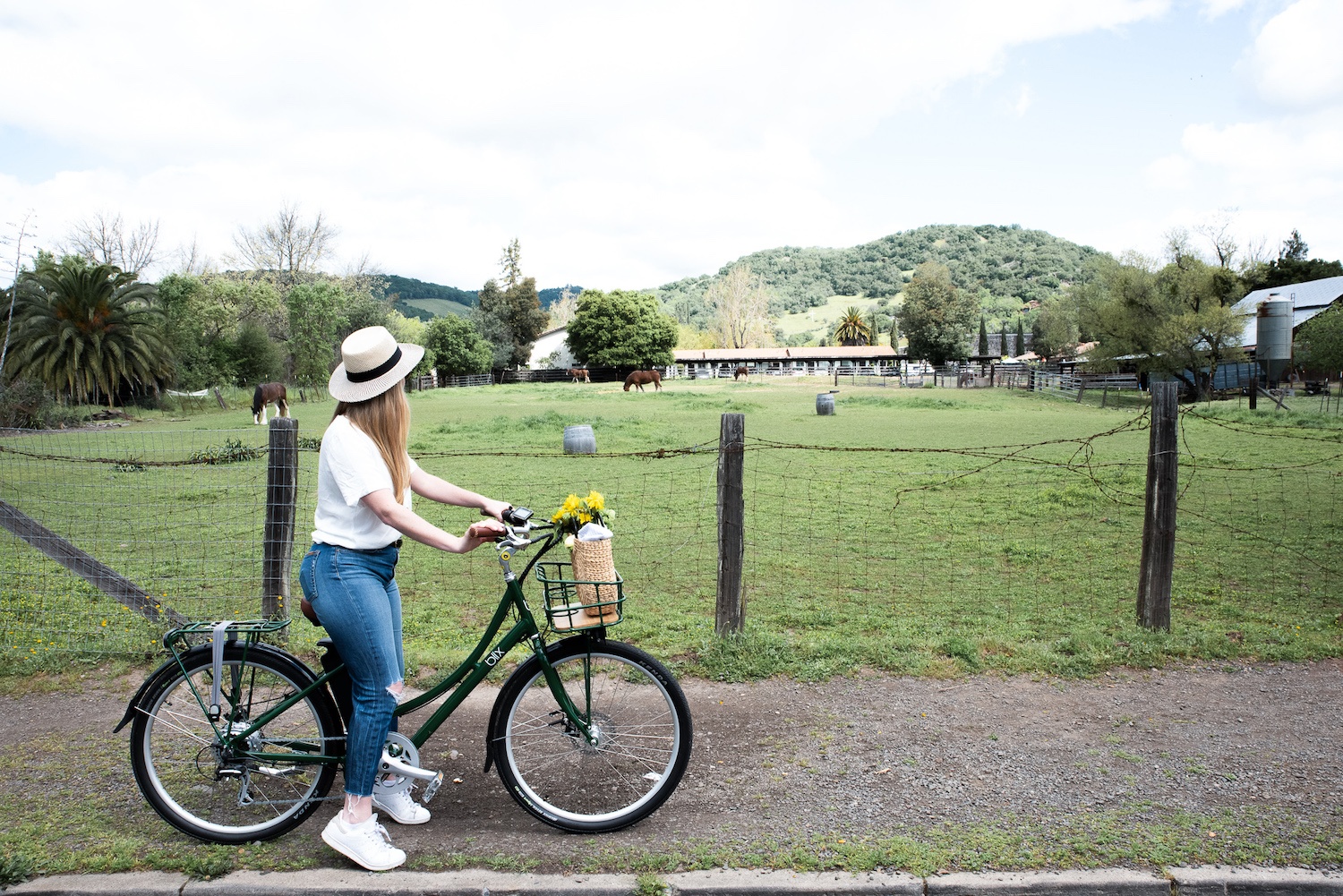 Wellness is no longer just observed in "Dry January." Rather it's an evergreen lifestyle trend to live by throughout the year, at home or on the road. Whether you're abstaining entirely, sober-curious or just looking for a few zero-ABV activities this winter, we've curated a well-rounded – and dry – Sonoma itinerary that checks the wellness box.
Six "Dry" Winter Wellness Activities in Sonoma
Self-Care In Sonoma
Have you heard of the self-care trend Hygge (a Scandinavian word pronounced "hoo-gah")?  Essentially it means taking pleasure from soothing and cozy situations, and generally appreciating the simple things in life. The Spa at MacArthur offers a myriad of opportunities to experience hygge through thoughtfully crafted treatments.
Start the year off right with a detoxifying body wrap and massage. The seaweed body wrap and dry brush exfoliation remove impurities and relieve achy muscles, and the essential oil massage promotes calm and relaxation.
Add A Dash Of Culture
Ramekins Guilt-Free Baking Classes
Ramekins offers a range of hands-on cooking classes year-round – but in February, guests can learn guilt-free baking. It might be sans grains, dairy, and added sugar but Flourless Double Chocolate Brownies and Sweet-Tart Lemon Squares sound delectable. If baking is not your jam, explore the "magical cuisine of Persia" or the hands-on sushi workshop.
From January through April 5th, experience Valentin Popov: Modern Mixmaster at Sonoma Valley Art Museum (an easy 2 minute Blix bike ride away). "A modern mixmaster of pop and realism, Valentin Popov is well known for his portraits which demonstrate not only his craftsmanship but also his insight into the human psyche."
Also on exhibit is Northern California local, Judy O'Shea with Permutations. "In Permutations, the viewer starts the journey by navigating through a hanging, ethereal deck of hand-cast paper cards. The 52 cards mutate from white to blue to brown until you reach a salle d'attente (waiting room) of baroque costume elements among backlit tapestries. Like a scene from Moliere's satires, the visitor must contemplate the message and the meaning, before returning back through the maze."
Listen to local artists perform weekly on Wednesdays at The Bar at MacArthur. The bands change but the relaxing vibe and expertly curated beverage list is always available. Fully enjoy a spirit-free cocktail at The Bar that is more than club soda or a Shirley Temple. Try the GardenSpritz which delightfully combines basil, cucumber, lime and pomegranate or the refreshing CitrusFizz with lime, lemon and mint.
Immerse Yourself In Nature
Take a (Blix) Ride
Explore Sonoma Plaza and beyond from the comfy seat of an electric Blix Bike. Take advantage of the pedal-assist motor when you need a rest and then give it your all when you're feeling energized. We suggest grabbing a matcha latte to-go with a special treat, pack them in your bike basket and enjoy along the way.
While we don't want you to literally get lost, we suggest "time out" on a trail to allow your mind to wander or to find stillness amidst the calming fresh and air natural vitamin D. Here are some suggestions from the true outdoor experts, Weekend Sherpa.
While time spent in Sonoma's wine country would be amiss without a wine tasting, we encourage guests to explore and discover all the other unique opportunities that abound in our Northern California mecca. Spend a getaway at MacArthur Place with the Garden Spa Package and receive a $165 credit towards the spa treatment of your choice.  While you're here experience live music on Wednesday nights and weekly yoga on Thursday mornings.  See you soon!