Discover
Sonoma by the Hour – a Local's Perspective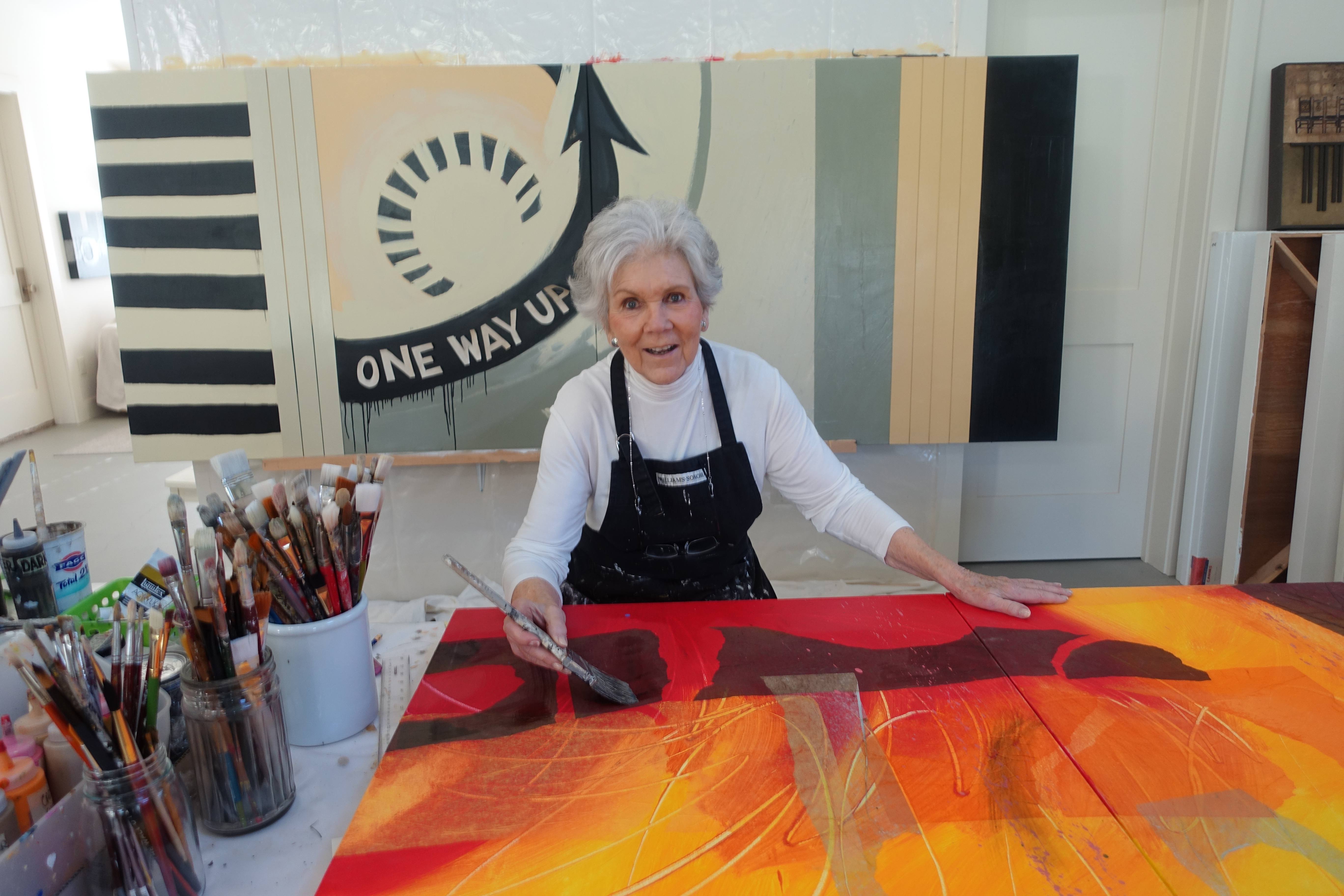 Beginning with the history of Sonoma and the vision behind MacArthur Place take a stroll through town with suggestions from a longtime local who invested in the community in many ways. Read on for her ideal Sonoma itinerary.
Suzanne Brangham, Artist & Entrepreneur
The story of MacArthur Place and current-day Sonoma could not be told without including Suzanne Brangham. Nine successful careers, two failed attempts at retirement, and one deep and ever-lasting impact on our local community. Our story begins when Suzanne Brangham moved to Sonoma in the early 90s – her first foray into retirement after an impressive span of careers from art teacher to advertising director to interior designer to real estate developer to best-selling author. 
Not long after settling in Sonoma, Suzanne discovered a 19th century home built by General Vallejo as a gift for his daughter, and wanted to turn it into a restaurant where guests could dine amidst its architectural heritage. When Sonoma lost the Culinary Institute of America to Napa, Suzanne purchased the property adjacent to General's Daughter and built a 12,000 sq. ft. cooking school, Ramekins, to support and spotlight the wines, agricultural bounty, and culinary talent of Sonoma. The school drew authors and experts from around the world to teach, and received a prestigious award from the International Association of Culinary Professionals. 
Just weeks after opening Ramekins (retirement now firmly in the rearview mirror), Suzanne seized the rare opportunity to acquire an expansive and undeveloped estate at the corner of Broadway and MacArthur – the historic Victorian-era home and ranch of David Burris. Honoring the property's historic pedigree, in 1997 Suzanne opened a lovingly-restored country inn, MacArthur Place, for which she won an "Award of Excellence" from the Sonoma League for Historic Preservation. 
After 20 years of stewardship, Suzanne sold MacArthur Place to its current owners and embarked on her "next and perhaps-final 'construction dream'" – building and personally designing her own art studio where she spends almost every day. 
Sonoma by the Hour – A Perfect Day in Sonoma Curated By Suzanne Brangham
9:00am | Coffee & Stroll
Every uncommitted hour of the day is at my art studio, but on the rare days I play, I'll meet a friend for coffee at The Porch at MacArthur Place. With coffee in hand, we'll enjoy a leisurely stroll through the property's sculpture gardens to kick-start our day with creative inspiration.
10:00am | Shop Local
Next, a quick jaunt  to the Plaza to support our local retail operations. In a small town like ours, their presence is a gift. Speaking of gifts, Sonoma has some of the best stores in the Bay Area. Favorite additions are Chateau Sonoma and The Passdoor — wildly creative. Not to be missed is the unrivaled Sign of the Bear Kitchen Shop and the truly divine, Summer Vine!
11:30am | Museum Time
Continuing on, we'll pop into the Sonoma Valley Museum of Art — a half block off the Plaza. This wonderful museum has been supporting contemporary artists for over two decades, with exhibits showcasing everything from ceramics to sculpture to film to mixed media and installation art. A bonus is the museum's gift shop which has a phenomenal inventory.
1:00pm | Lunch on the Plaza
We head over to one of the many great restaurants on the Plaza for a tasty bite. EDK, girl and the fig, Sonoma Grille, the Swiss Hotel and The Red Grape are in my regular repertoire. Today's choice is La Salette, a Portuguese restaurant down a short alley with patio dining…a hidden, local's spot. We order the Spicy Piri Piri Chicken Salad and their famous Portuguese Fisherman's Stew. Scrumptious.
2:30pm | Browse 
Judy and I split from our rendez-vous and I hit our local bookstore, Readers Books, where owner Andy's business continues to thrive in this era of online buying. I then take a quick drive to my studio to see if yesterday's multi-layered canvas of papers, cardboard, newspapers, fabric and paint is drying nice and flat. It has indeed. 
6:00pm | Dine
My partner, Jack, and I head over to Cafe La Haye for an early, pre-show dinner. One of my favorite restaurants, Cafe La Haye has been a beloved Sonoma eatery since 1996, serving up daily menus of farm-to-table fare, a fantastic local wine list and gracious hospitality from the proprietor Saul Gropman.  
7:30pm | Theater
We walk a short block over to Andrews Hall at the local community center to see a theater performance by Sonoma Arts Live and their diverse roster of actors and directors. It's always a special night to be had! After that, we walk home and I rest up for a busy day in my art studio!