Discover
Sonoma by the Hour:
How to "Weekend" Like a Local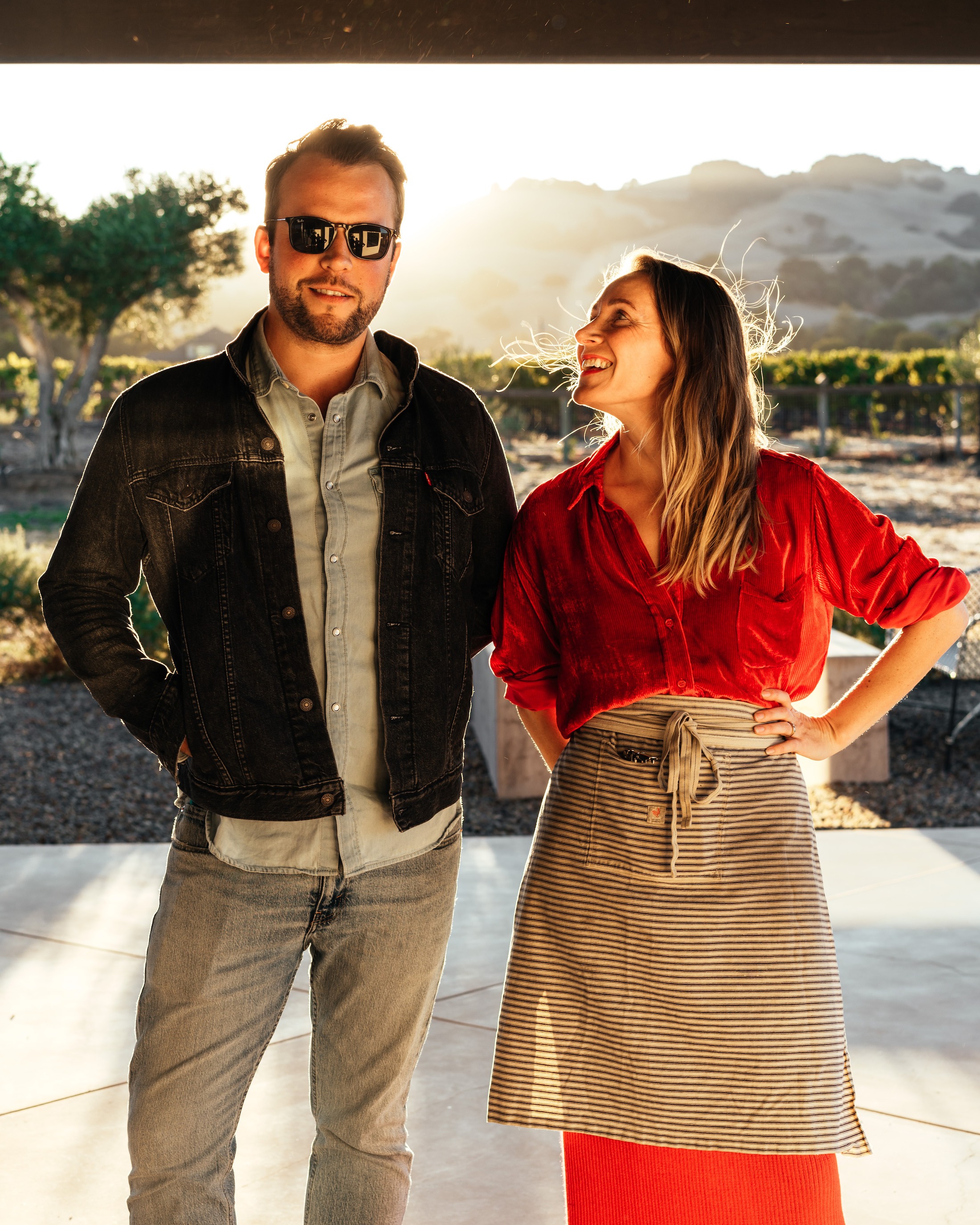 ---
A perfect day in Sonoma curated by Lauren Feldman and Tanner Walle, co-owners of Valley Bar + Bottle.
This itinerary for the perfect day in Sonoma was compiled by our friends Lauren and Tanner, and is featured in our resort guide, Twenty-Nine Press. These Sonoma locals have planned a day full of sights and sips at some of their favorite Sonoma spots, and we added in a few little recommendations of our own.
9:00am | Caffeinate
First things first. Coffee at MacArthur! Espresso and Tonic for Tanner, and drip coffee with a whole lot of cream for Lauren.
Mac Note: To learn more about your cup of joe, we recommend a tour and coffee cupping at the source – Wolf Coffee family owned and operated in Sonoma County.
9:30am | Stroll
Time to stretch our legs and take our dog Roman for a walk. Park north of the Plaza, and hop on the bike path to walk toward Brazil Street and through some vineyards on the east side of town.
Mac Note: Either walk towards Sonoma Plaza, about 3 minutes away, drive and park, or borrow a Blix bike with the option to pedal or motor. 
10:30am | Brunch
Clearly we've worked up an appetite at that point, and hustle our way over to El Molino Central before 11am to split an order of chilaquiles, add beans and one extra egg.
Mac Note: While Lauren and Tanner have made a top-notch brunch suggestion, we would be remiss if we didn't also recommend a weekend brunch at Valley Bar + Bottle. With a rotating menu to please all palates and time for multiple brunches in a weekend, try both! Read more about Lauren and Tanner below.
12:00pm | Wine & Petanque
After a leisurely breakfast, we hop on our bikes and head to Bedrock Wine Co at the Hooker House on the Sonoma Plaza for an early afternoon tasting. We also try to score a bottle of their Under the Wire Bedrock Vineyard Sparkling Zinfandel. Then a quick walk across the square to watch some friends play Petanque (and drink our bottle).
1:00pm | Shop
Time for some shopping downtown. First stop at Woof, to pick up a few treats for Roman, followed by Readers' Books across the street to browse. After Readers', we'll head to the Community Center to see if the local ceramicists have any new work on display to purchase (it's the best deal in town!).
2:30pm | Sip & Socialize
Once we make our way back to the Square, we like to stop by and say hello to Sam Coturri and the crew at Sixteen600 Tasting House, see what records they've got playing and enjoy a glass of rosé.
3:30pm | Relax
Always pack a picnic blanket in Sonoma! Now we're headed to the Square for some relaxation in the grass. If we score a new book, it might be a good time to start that while casually watching the ducks in the pond.
4:30pm | Browse
We decide next to pop over to Sign of the Bear to browse kitchenware and other home goods, followed by a spritz at the Swiss Hotel on their front patio.
5:30pm | Sip in the Park
Grab a bottle of wine from the retail shelf at Valley to enjoy in the park with some friends. We leave our tab open just in case the first one goes quickly.
7:00pm | Dine
Ready to head to Valley with friends for dinner on the spacious back patio. There, we'll end the meal with a little amaro and madeira and casually walk back home for the evening!
---
Our hope for all our guests of MacArthur Place is to enjoy Sonoma as much as we do. Mix and match the itinerary suggestions as you see fit to make the most of your perfect day in Sonoma with little to no planning-ahead required. For more recommendations on how to spend your time in Sonoma and get the backstory on some of our favorite local attractions, read Twenty-Nine Press.
More about Lauren and Tanner
Sonoma locals, Tanner Walle and Lauren Feldman are co-owners of Valley Bar + Bottle — a newly-minted and already-beloved neighborhood restaurant, wine bar and wine shop located in a historic adobe on the Sonoma Square. In partnership with two other young luminaries of the Sonoma wine industry (also Scribe veterans) — Emma Lipp and Stephanie Reagor — Tanner and Lauren opened Valley in Spring 2020 as a community establishment that simultaneously reveres and revitalizes Sonoma cuisine and hospitality. Located in the storied site of the former Harvest Moon Café, Valley practices a sustainable approach to every facet of the business with the end-goal of supporting and promoting their community.
Open for lunch, brunch, & dinner on their expansive private patio, Valley Bar + Bottle offers a regularly rotating menu of farm-fresh dishes like their cucumber + melon with pickled onion or their trout with tomatoes and aioli. Their wine list, curated by Tanner, is equally as refreshing as their culinary offering, with an imaginative array of food-friendly wines from domestic and international producers with an emphasis on organic & biodynamic agriculture practices.
Last but not least, these enterprising owners opened their restaurant in the midst of the pandemic, so hats off to them for their creativity, positivity and perseverance.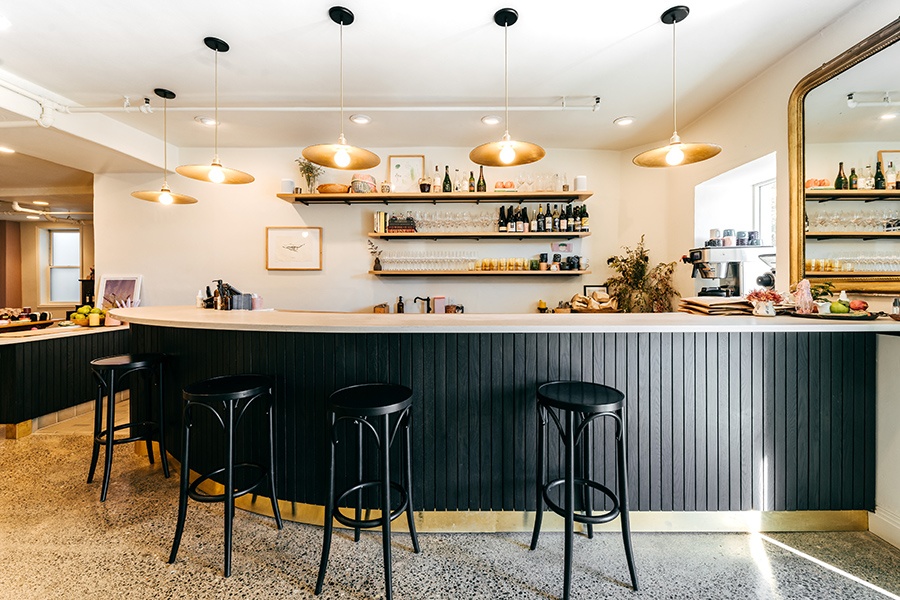 Photos courtesy of Valley Bar + Bottle (photo credit: Emma K Morris)