Discover
Agritourism:
Sonoma's Best Farm Tours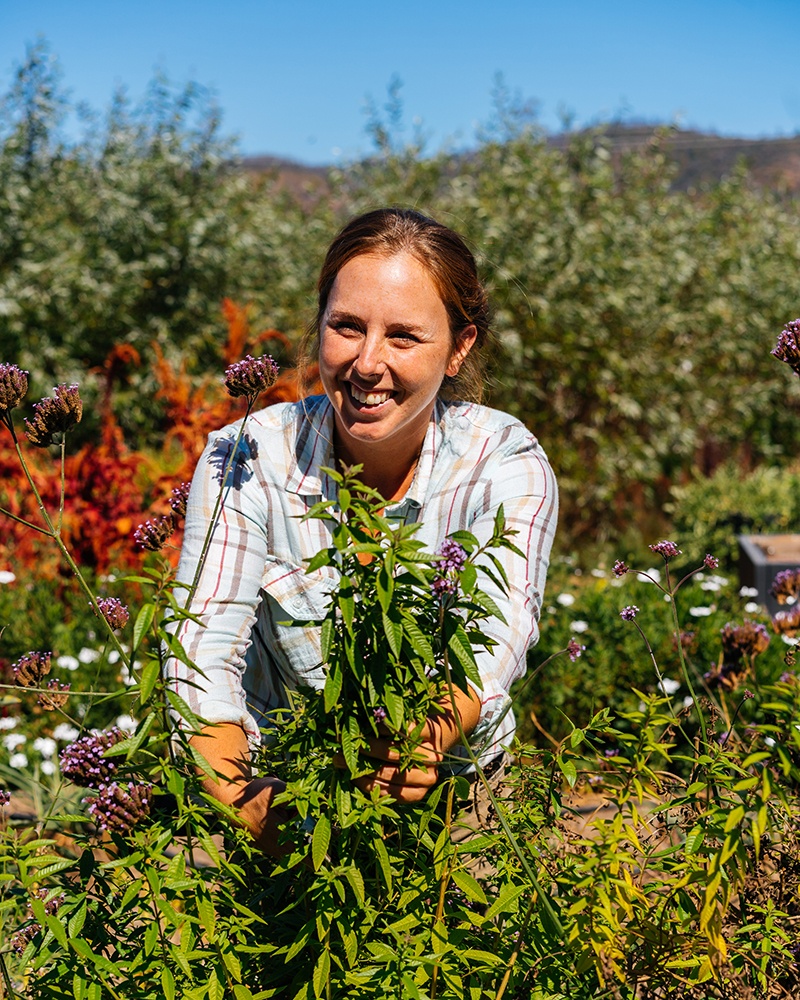 Flatbed Farm in Glen Ellen (photo by Emma K Morris)
Agritourism is not just a clever portmanteau, or mash-up of words: agriculture + tourism. It's an important and growing travel trend that originated in Italy in 1985 (the agritourismo law regulated and encouraged farm stays to bolster the dwindling farm economy) and has taken root in California, Colorado and other agrarian communities in the US. With the growth of industry, urban centers and of course supermarkets, many Americans have become disconnected from the sources of their food (Whole Foods does not count!). For those yearning to rekindle this sacred connection with agriculture  — or just enjoy a fun and unique outdoor adventure in wine country — agritourism is just the ticket. Sonoma has an impressive array of farms, animal sanctuaries, biodynamic vineyards and other places you can immerse yourself in the rural roots and agricultural bounty of the area. Read on for our roundup of Sonoma's best farm tours.
Flatbed Farm, nestled on a pastoral parcel of land in Glen Ellen, is a small farm that packs a lot of punch. The farm, helmed by Farmer Hayley (pictured above), is comprised of a one-acre field planted to seasonal row crops and flowers, an exquisite greenhouse (a certified nursery) with microgreens and plant starts for the gardens, a chicken coop with over 140 hens, and a charming farm stand. Visitors can drop by the farm stand on Saturdays from 9am-3pm to purchase produce, eggs, estate olive oil, herbs, flowers and plant starts. The farm is also open on Fridays from 9am-1pm for plant starts, flowers and pantry items. Last but not least, Flatbed offers wonderful events and workshops that educate the community on sustainably grown food.
At the vanguard of sustainable farming in Sonoma County is Green String Farm, a 140-acre property east of Petaluma that practices "natural process agriculture" to grow healthy fruits and vegetables that are free from pesticides and artificial chemicals. The Green String Institute, founded in 2000, offers a certification program that promotes sustainable practices. The farm's store is open Tuesday – Sunday, 10am-5pm and offers a delicious array of seasonal fruits and vegetables as well as fresh eggs (you can walk over to see the chickens who laid them), preserves, organic honey, and Red Bluff beef and pork.
Charlie's Acres is a 32-acre animal sanctuary at the edge of town, tucked off Napa Road surrounded by vineyard vistas. Founder, Tracy Vogt created this haven to rescue farm animals who were abused or "destined for the dinner table." More than just a safe place for these animals to live out their days in bucolic bliss, Charlie's Acres is a philanthropic organization and a movement for social change. The organization advocates for thoughtful (and meatless) consumption through face-to-face interaction with their sweet, gentle and wonderfully intelligent animals. Charlie's Acres welcomes visitors for farm tours (they have 150 animals including sheep, goats, pigs, horses, chickens and ducks), vegan picnics, seasonal events and the best of all, goat yoga!
If you visit, make sure to meet Amos the Sheep who is lovingly sponsored by MacArthur Place through the farm's animal sponsorship program. As Amos's "animal patron," we ensure he has ample food, bedding, vet care, enrichment and more. Find Amos in the lush pasture hanging out with his best friend and partner in crime, Michael the Goat.
Bees N Blooms is an 11-acre organic farm and wildlife habitat at the base of Taylor Mountain in Santa Rosa, with a stunning "lavender labyrinth" that contains more than 900 lavender plants and a half-mile of meditative, lavender-scented pathways to stroll. Founded in 2016, Bees N Blooms was founded with a mission to foster environmentally-sensitive connections among flowers, trees, birds, pollinators, humans and the biosphere. Guests of the farm can experience the lavender during their two events below, as well as by perusing their lavender products, honey and wax from ten colonies of honey bees, and cut flowers for arrangements.
Lavender Daze | June 5, 12, 19 and July 3 | 10am-4pm | $10 per car
Lavender U-Cut Experience | June 26 & 27 and July 10 & 11 | $5 per bunch
Available exclusively to guests of MacArthur Place, we invite you to join acclaimed local Pinot Noir & Chardonnay producer, Three Sticks Wines, for a scenic and immersive vineyard excursion at their crown jewel: Durell Vineyard. Your adventure begins with a picturesque drive to the highest point of the sustainably-farmed property for sweeping vistas of the valley floor below. Next, hop on a Kubota for an off-road ride through the rolling vineyards and volcanic terrain of the 610-acre property. La pièce de résistance – a private Lebanese-inspired luncheon featuring local, farm-fresh ingredients paired with 5 Durell Vineyard wines awaits you beneath the shade of an ancient oak tree, culminating in the quintessential wine country experience.
Beltane Ranch is a sixth generation family owned and operated agricultural preserve, vineyard, winery, and historic landmark (c. 1892) farm stay inn. Just 20 minutes north of MacArthur Place on the outskirts of the quaint hamlet of Glen Ellen, this magical 105-acre farm awaits. Guests of Beltane's inn and members of their wine club can book a guided farm tour on an open-air 4×4 vehicle. The 45-minute tour takes you through the vineyard blocks to learn about the farm's history and regenerative farming practices, and then you'll visit and feed the animals — sheep, horses, donkeys, chickens and more! Private picnics and al fresco lunches can also be booked. Currently, Beltane Ranch is only accepting reservations from inn guests and wine club members due to limited capacity per covid. 
If you'd like to leave the curation and the transportation up to the experts, look no further than our friends at Bohemian Highway Travel Co. Their "Sustainable Sonoma" farm tour takes you to several family properties that are leading the way with organic, sustainable, and even biodynamic farming practices — and tasting their incredible wines as you go. These small family farms are bio-diverse, with cattle, goats, sheep, or even llamas. And the produce you'll sample will quite literally be "farm fresh."
—
And when you are plumb tired after a day of exploring Sonoma's best farms, picking fruit off the tree, petting horses and doing yoga with goats, we recommend a little R&R at MacArthur Place. Many of our guestrooms and suites have private patios and outdoor showers so you can remain immersed in nature. Or grab a seat at a communal firepit for some evening stargazing. The treatments at The Spa at MacArthur utilize the herbs and fruits from our garden and neighboring farms and vineyards. And our restaurant Layla offers fresh, sustainably-sourced Mediterranean dishes and signature cocktails highlighting seasonal ingredients from local farms. At MacArthur Place, agriculture and agritourism comes full circle.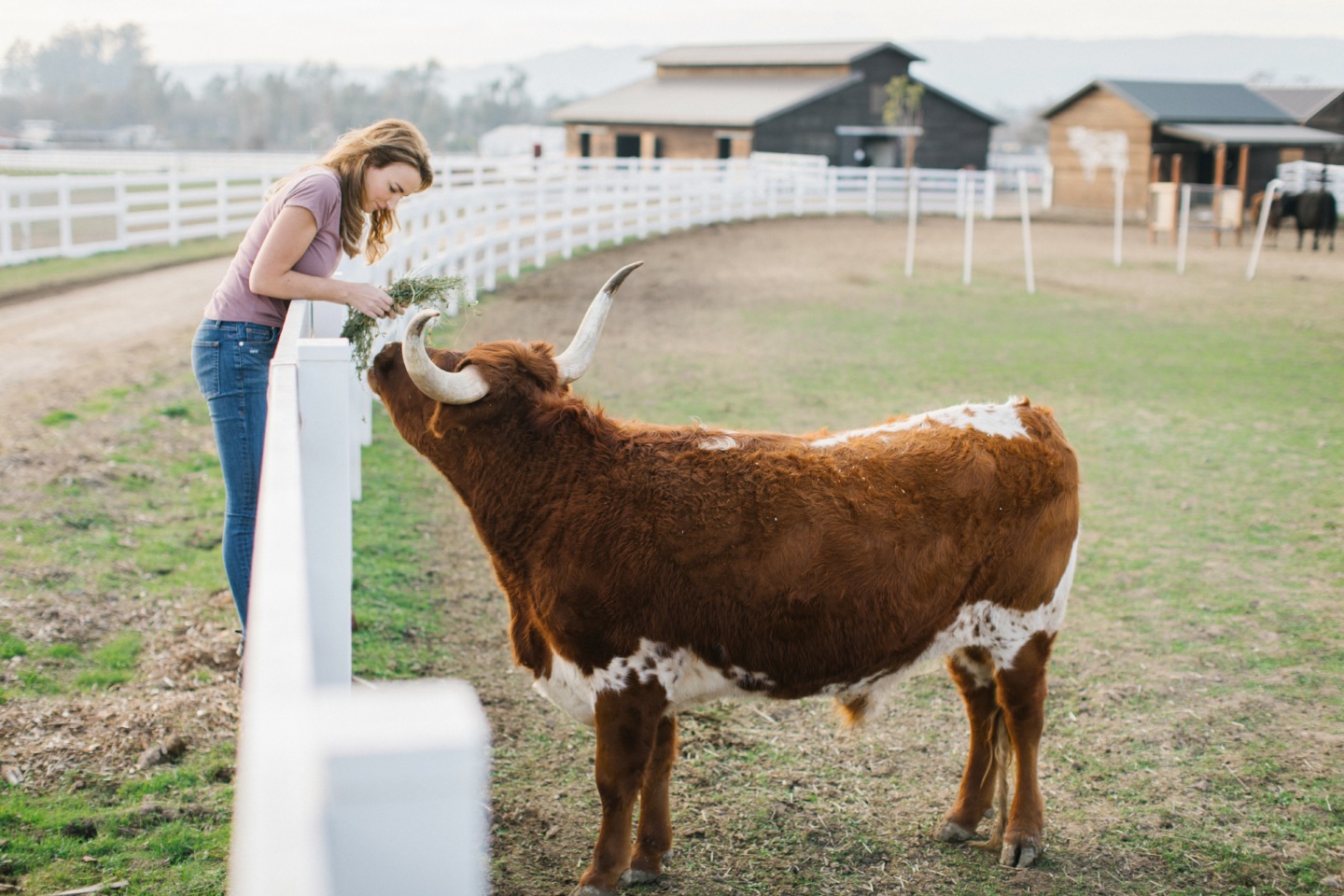 Charlie's Acres in Sonoma (photo courtesy of Charlie's Acres)