Discover
Style with Nihan:
A Dreamy Sanctuary in Northern California: MacArthur Place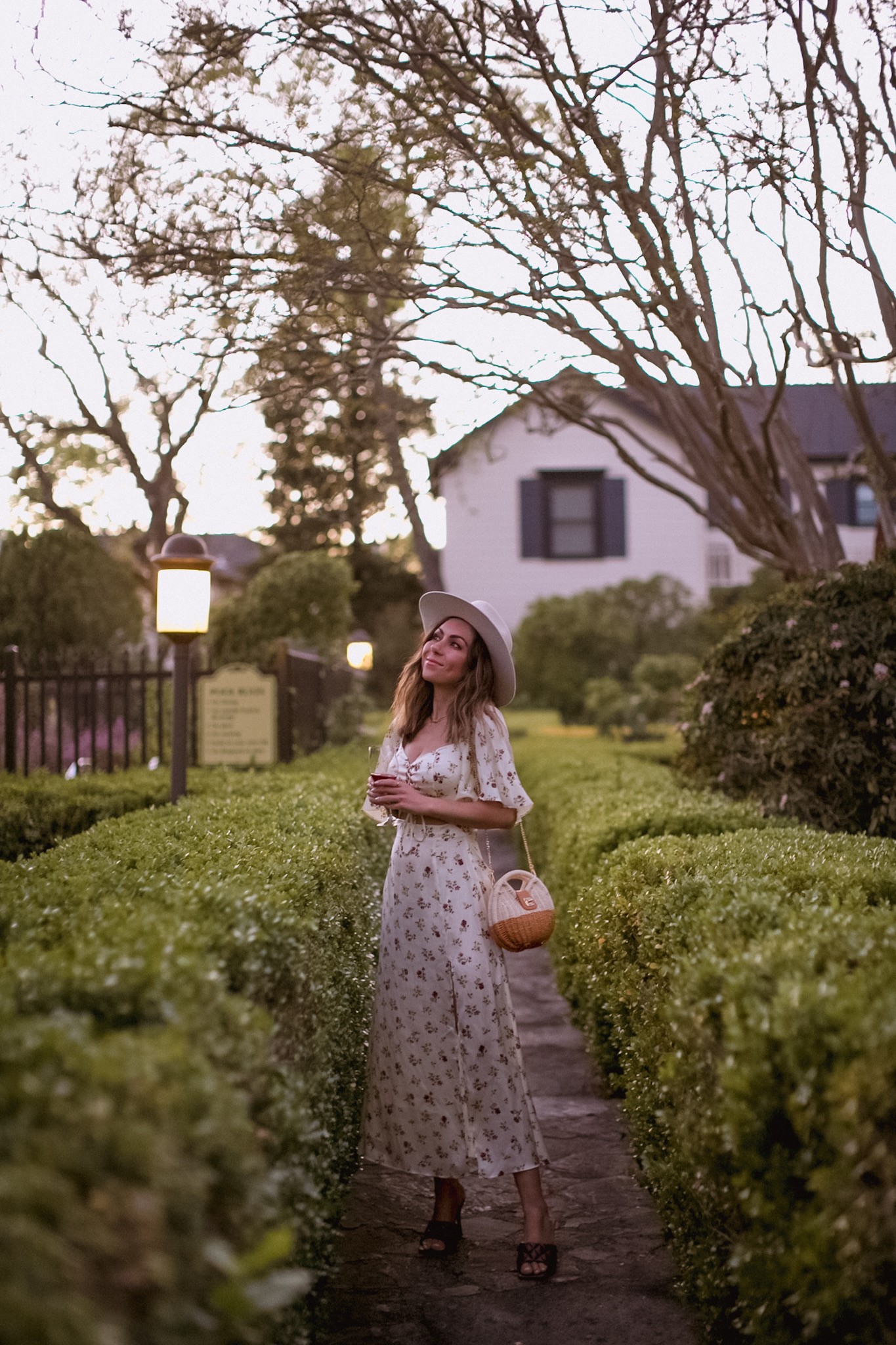 "MacArthur Place is enchanted–and it stays with you long after you've left. It satisfied my soul on many different levels with its rustic charm and tranquility; I truly didn't want to leave.
Serene, sanctuary, nature, peaceful, perfection, intimate, luxury meets comfort, and esthetically inspiring are the words I'd use to describe MacArthur Place. The clean, modern aesthetic of the property is so relaxing. Everything about it promotes well-being.
The charming grounds consist of farmhouse-like buildings with names like Myrtle, Elm, Oak, and Juniper. They offer a fun little map of the property that screams creativity.
We stayed at one of the garden shower suites. This charmer was a farmhouse-style cottage, perfect for couples, besties, and even families. Although, if your kiddos are on the loud side, I'd recommend making this trip adults-only. One of my favorite things about the property is how peaceful it is. Plus, your kids might be bored here unless they're into self-care. See the room tour I posted on my Instagram HERE.
Our room had a connected living room and bedroom area, which is the first thing you see when you enter. Lots of space and organic elements, including luxurious bedding, a full-length mirror–a dream come true for outfit selfies–and a real wood-burning fireplace. The outdoor deck with cozy chairs, a wood coffee table, and an outdoor shower invite you to unwind. The bathroom had a modern luxe feel: spa vibes with stone details reminded me of Turkish hammams, with lots of mirrors, and spacious enough for two girls doing their beauty routines at the same time. If you're like me and tend to spend a little too much time on your beauty routine when traveling, you know what I'm talking about.
Special details are evident throughout the grounds. From the creative map of the property to the sleek, pen-shaped hand sanitizers and official MacArthur Place magazine, satisfaction is guaranteed if you care about details like I do.
We had a few meals at Layla. With its delicious food, cozy-chic and relaxed vibes, it's now officially one of my favorite restaurants. The menu is the most inventive one I've seen in a while. The juxtaposition of Mediterranean flavors with American classics is impressive. If I lived in San Francisco/NorCal, I would drive up to Sonoma on weekends just to eat here. The drive is beautiful, too.
The interior decor is modern, clean, and luxe throughout the entire property—soft, neutral wood and earth tones throughout the lobby area and restaurant match my aesthetic. The lobby is a mini-museum filled with art pieces created by various artists as part of the 'Art at MacArthur' program. As an art lover myself, I love that art is not taken lightly here.
We had a chance to attend a collage workshop led by Brooklyn-based artist Fanny Allie during our stay. It was fun to try something new. While every employee was friendly and accommodating, the restaurant managers went the extra mile to make our experience much more enjoyable than we could have imagined.
If you're looking for a dreamy getaway and you appreciate slowing down for some quiet me-time, I recommend you visit MacArthur Place. There are so many reasons to return that I promise I'll be back to explore Sonoma–and will be sure to check out the wineries the next time around!" – Nihan Gorkem, Style with Nihan
Book your stay at www.macarthurplace.com.