Discover
Summer in Sonoma by the Hour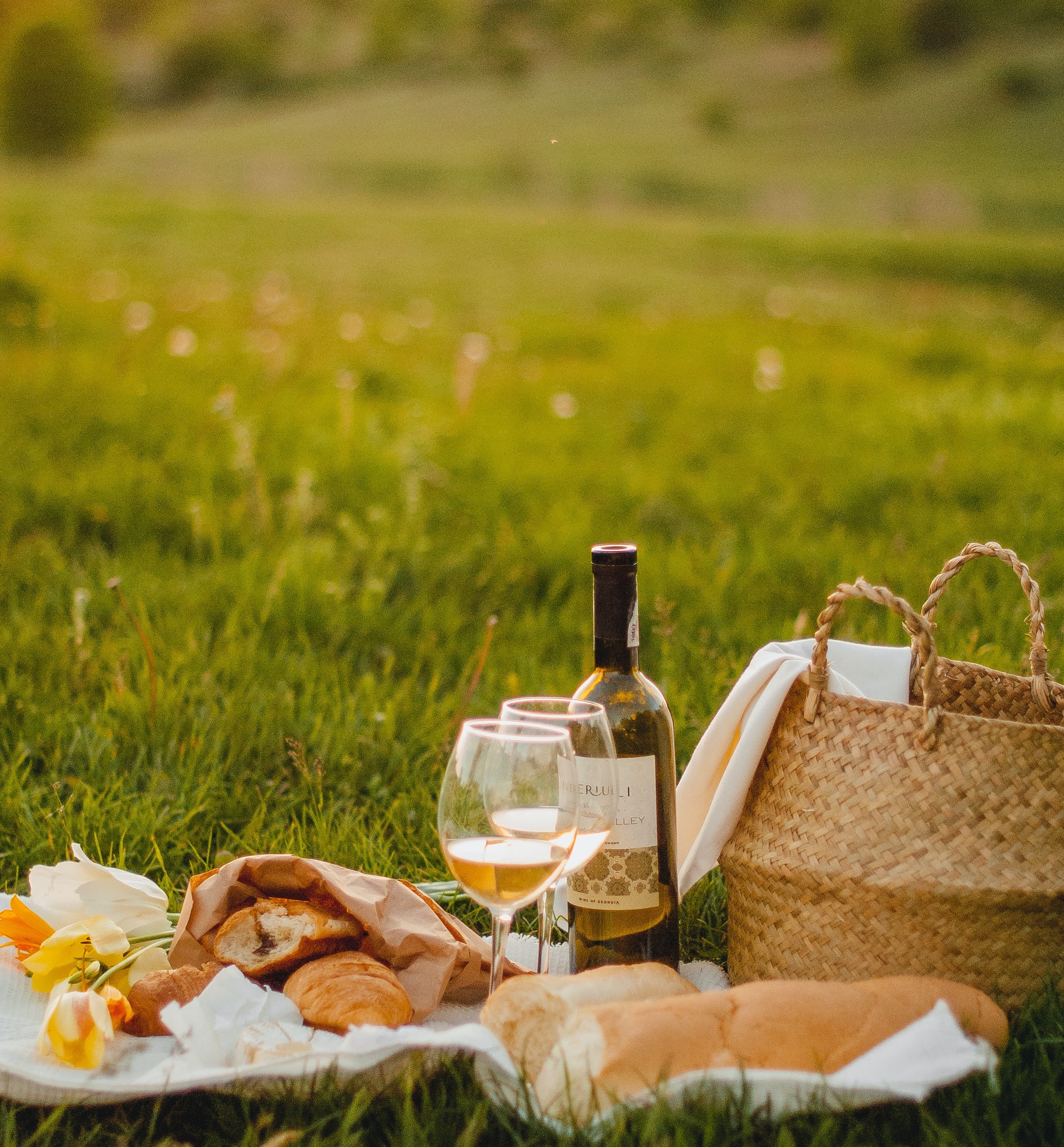 Summer in Sonoma is truly magical with cool mornings, hot sunny days, clear blue skies, and ever-present sunshine. This idyllic season is the perfect backdrop for exploring the outdoor splendor and culinary bounty of this beloved wine country town. Pack your swimsuit, a pair of hiking shoes, a couple of wine-tasting outfits and a sense of adventure. Start your itinerary as a blank canvas or plan your journey ahead. Below are some of our favorite by-the-hour Summer things to do in Sonoma.
Your Perfect One Day Summer Itinerary In Sonoma
8:00 am Stretch
Stretch your legs at Shollenberger Park in Petaluma, about a 20-minute drive from MacArthur Place. This park is along Petaluma River and features a pond encircled by a level, 2-mile trail that's perfect for your daily run, a bike ride, walking the dog, or a casual walk observing the swans, swallows and red-winged blackbirds. Tip: While in Petaluma, stop by Acre Coffee for a tasty brew.  You'll taste their signature MacArthur blend while at the hotel, but for a summer morning after a hike, we suggest their nitro cold brew.  Order online and experience fresh coffee quickly. 
10:30 am Stock Up
Pick up fresh heirloom produce and a bouquet of local flowers from the Red Barn Store at Oak Hill Farm. The Red Barn Store, set in a rustic 100-year old barn among the rolling produce and flower fields at Oak Hill Farm, offers the local community and travelers alike an opportunity to purchase sustainably grown produce, flowers, floral greens and other country effects right on a Sonoma County farm. This summer the flower you'll see (and smell) are sunflowers, zinnias, sweet peas, gomphrena and cosmos. Then keep your eye out for carrots, onions, tomatoes, tomatillos, basil and so much more to delight your palate.
11:30 am Beautify
Get a blowout at Purely Sonoma, a new, female-owned business featuring clean and EWG-approved products.  Treat yourself to one of their many hair treatments or have your hair styled in their Sonoma Plaza location for an afternoon of wine tasting and charcuterie boards. Tip: If you'd rather beautify on your own, order some enchanting products and pick up curbside.  Then slip away into the revitalizing bathrooms at MacArthur Place to relax and refresh.  May we suggest the OWay Detox Body Bath paired with a conditioning hair mask as you settle into deep relaxation.   
12:30 pm Shop
Visit Chateau Sonoma for vintage wine glasses and a picnic basket. This French-inspired shop in Cornerstone Sonoma also stocks homemade jams and honey from their organic farm. If you're lamenting over your canceled travels abroad this quant shop will help transport you with their unique vintage finds, handcrafted jewelry, apothecary items and so many more specialty goods.
1:00 pm Pick Up Lunch
Select your lunch from Cochon Volant, a by-the-pound BBQ joint that uses only locally-sourced, hormone-free meats and organic produce and is gluten-free friendly.  This culinary team is a local favorite and has been around for years until constant requests for a BBQ encouraged them to find a permanent spot. Tip: If you're a Food Network fanatic, you'll have to try the WTF Burger (What The Fieri) from their stint on Diners, Drive-Ins and Dives.  Cochon Volant also has pick up available with online ordering, so you can pick up and have a picnic with a bottle from Bartholomew Estate Winery (see below).
1:30 pm Picnic
Purchase a bottle of Bartholomew Estate Winery's organic wine and enjoy an afternoon picnic at their private park with miles of hiking trails through a redwood forest. *Make a reservation ahead of time for a tasting or grab a bottle to-go.  Find a spot to sip and nosh as you explore mature oaks, madrones, redwoods and vineyards, following wildflowers up the log steps and cresting at a view of San Francisco Bay.
3:00 pm Soar
Get a bird's eye view of endless vineyards and the beautiful coast from the vintage bi-planes of the Vintage Aircraft Company. Take a 20 or 40-minute flight over Sonoma Valley with a seat right up front in their open-air cockpits – if you're up for a thrill you can add in aerobatic maneuvers to your flight.  This is truly a once-in-a-lifetime aviation experience.
5:00 pm Relax & Dip
Enjoy a relaxing massage at The Spa at MacArthur – one of our favorites is the Aromatherapy Massage featuring either clary sage, eucalyptus, jasmine, lavender, orange, peppermint, rose or rosemary, all grown locally. Recharge with a refreshing dip in the pool. Read More>>
While traveling has changed some things remain the same, making memories through exploration last long after you return home and spending time in nature is positive in so many ways.  We invite you to try our one day summer itinerary in Sonoma and enjoy summer in wine country!
*Wineries in Sonoma Valley are requiring reservations for visiting their vineyards and tasting rooms. We recommend that you make plans prior to arriving to MacArthur Place to ensure your itinerary can flow nicely.