Discover
The New MacArthur Place is Complete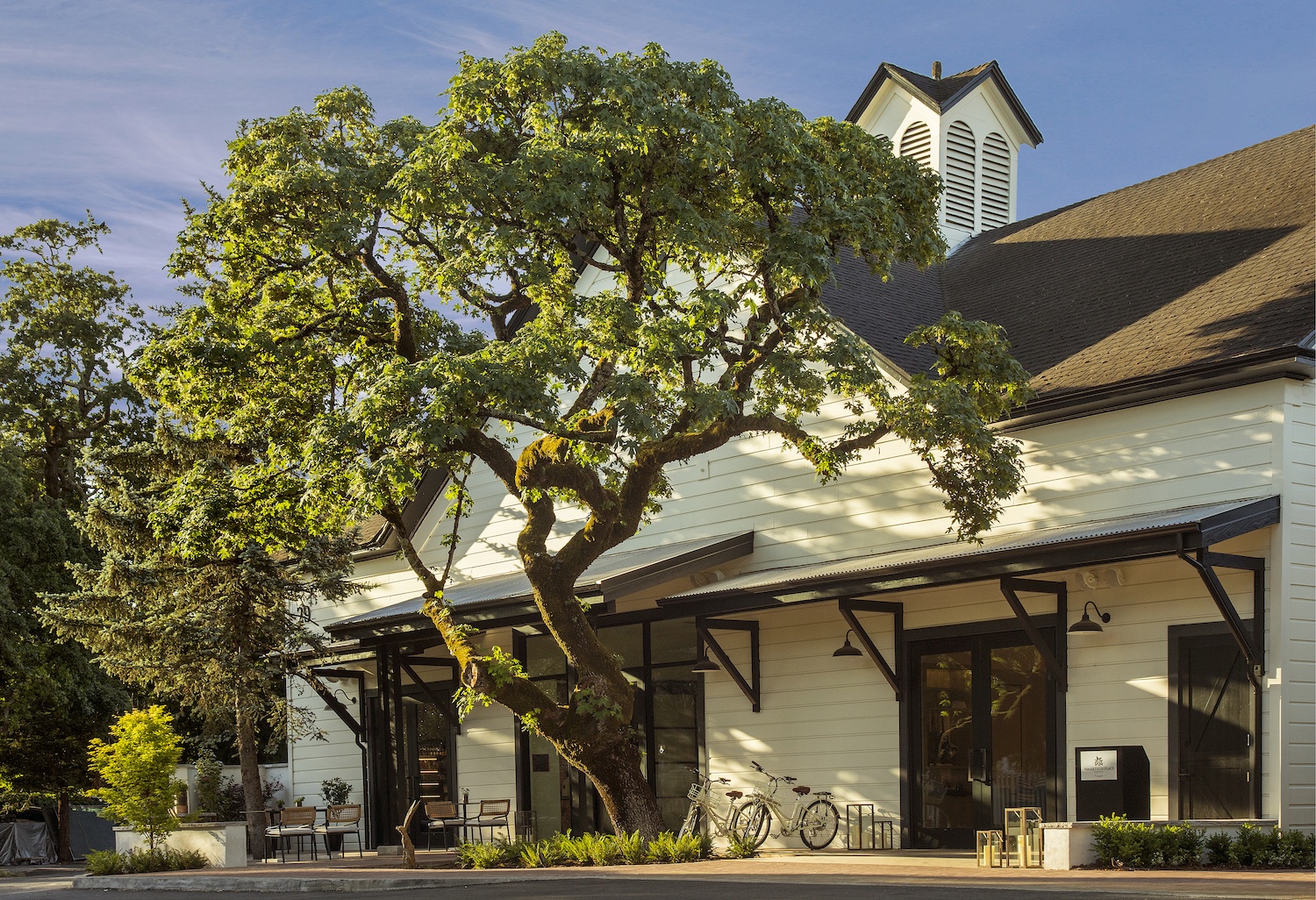 The renovation projects of MacArthur Place Hotel and Spa are officially completed.  We are thrilled to welcome guests to the all new MacArthur Place.
The property-wide transformation, which brings a brand new look, feel and experience to Sonoma, is just in time for our 150th anniversary. Nearly all aspects of the property underwent renovations as part of a $25 million overhaul, including the lobby, guest rooms, and a fully reimagined food and beverage program featuring dining centerpiece, Layla; The Porch and cocktail destination, The Bar at MacArthur.
Our History
MacArthur Place is inspired by and connected to its deep historic pedigree in Sonoma. The property was established in 1869 as the private estate for David Burris — a miner, rancher, and founder of Sonoma's first bank — which, from the library of his estate, helped bankroll Sonoma's first vineyards in the area and provided a much-needed backing to the growing region. The Victorian-style manor house that graces the entrance of the property was the original homestead of the Burris family, and was surrounded by much of the verdant foliage that accents the property today. In 1997, MacArthur Place was converted into a luxurious country inn by local developer Suzanne Brangham, and the property of today still maintains that hospitable spirit, but as a completely new experience.
The Lobby
We look forward to welcome guests everyday in the redesigned lobby area, accented by oak wood floors, millwork and blackened steel accents throughout. The focal point of the high-ceilinged space is a custom-forged iron chandelier.
Guest Rooms
Each and every room was transformed to create a serene experience with soothing textures and natural materials. The natural beauty of Sonoma has been embraced to enhance the original farmhouse charm of the property. All bathrooms feature one-of-a-kind custom-designed millwork vanities in neutral limestone and neutral travertine floors, and Grown Alchemist products. Select guest rooms feature refurbished wood-burning fireplaces and beautiful new patios with open-air outdoor showers.
Dining
Three distinctly unique dining experiences were introduced with the new MacArthur Place. Layla — the hotel's dining centerpiece named for Leilani Burris, great-granddaughter of the property's original founder David Burris — is a Mediterranean "farm kitchen" featuring a diverse and ingredient-driven menu, set in an open, communal space. The Bar at MacArthur operates as a bar-lounge serving a curated selection of cocktails, beers and an all-day menu. Also, The Porch serves as the property's all-day coffee shop and open-air community marketplace, serving a variety of light bites, beverages and a selection of local and house-made products.
Weddings & Events
MacArthur Place's weddings, meetings, retreats and social event spaces have also been renewed and expanded. The newly designed Coach House features three salons that can be combined for a versatile gathering space. Coach 1 is 588 square feet and can accommodate 59 people; Coach 2 is 1,015 square feet and can accommodate 102 people; and Coach 3 is 702 square feet and can accommodate 70 people, for a total combined space of 2,305 square feet that can accommodate 150 people. At the heart of the property sits its restored 150-year-old barn, which houses two additional meeting spaces and Layla. For group events, conferences and retreats, the property offers several options and packages, including "Mindful Meetings" — complete with guided meditation, yoga, healthy cuisine and wellness experiences.
The reimagining of MacArthur place couldn't have been done without our friends at SFA Design (Los Angles), RDC Architecture (Sonoma) and Love & War (New York).
We invite you to experience the all new MacArthur Place.  Stay with the premium "Getaway at MacArthur Place" package which includes a $300 resort credit with a 3-night stay in any Premium guestroom.