Discover
The Rich and Curious History of the MacArthur Place Estate: Part 1 – David Burris Comes To California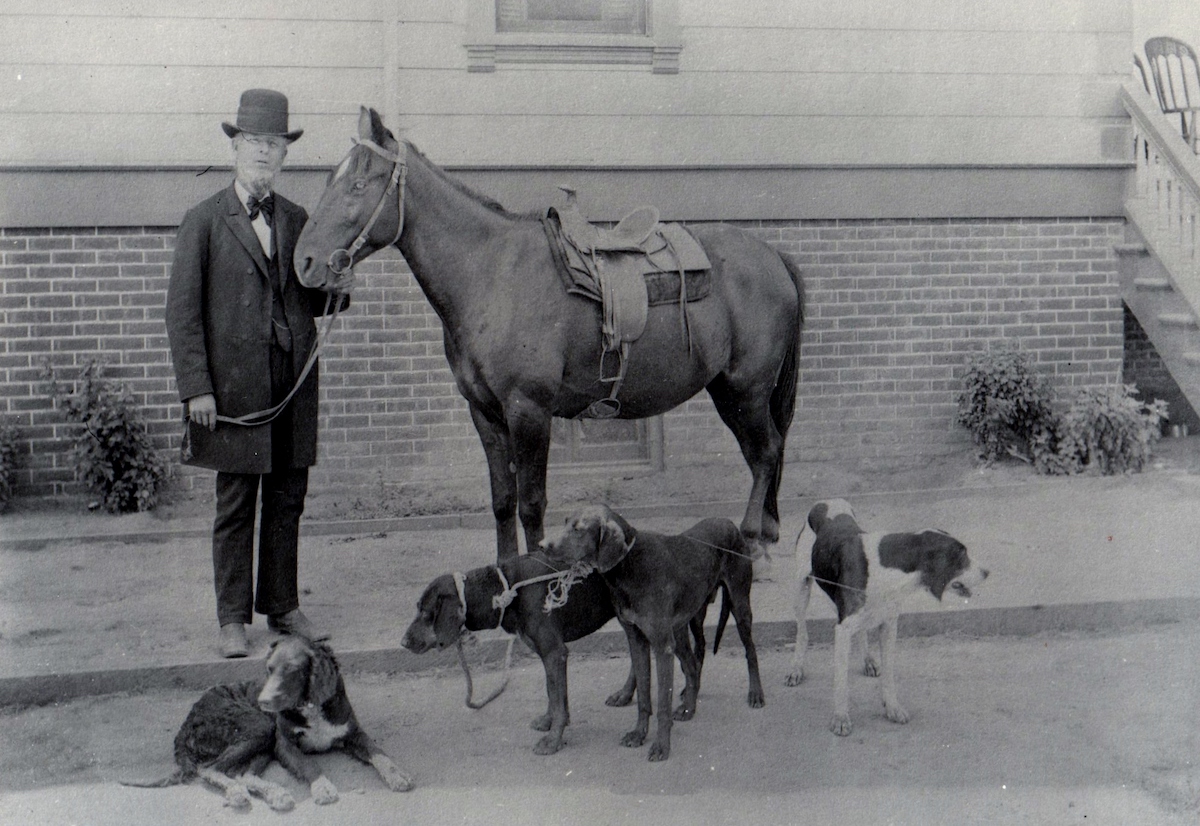 Come with us on an enchanting journey back in time as we explore the rich and curious history of MacArthur Place. A multi-part series, our journey will take us back almost 170 years – originating in 1849 during the California Gold Rush and bringing us to present day. With robust detail recounted through family history, we discover how MacArthur Place came to be, celebrating each milestone and memory as we usher in a new chapter of this historic Sonoma estate.
---
The year is 1849. Zachary Taylor has just been sworn in as the 12th president of the 30 states of America. California is a year away from statehood (although poor President Taylor himself won't actually live to see this momentous day, having died of food poisoning one month prior after consuming an enormous bowl of tainted cherries and milk). The country is still so young you can pay a visit to Dolley Madison (wife of fourth president James) at her home in Washington D.C., and anyone over a certain age (say about 30 years old) still talks about "where they were" when they heard the news that founding fathers Thomas Jefferson and John Adams had both died, on the same day ‐ Independence Day no less ‐ a little over twenty years earlier.
The Gold Rush
1849 is also, of course, the year of the Gold Rush. Gold had actually been discovered in 1848 (or even earlier) but, owing to the longer news cycle then, took over a year for the actual "rush" to begin. Thousands traveled West to seek their fortune, escape their past, or have a bit of adventure. Among them was 25-year-old war veteran David Burris, who had signed onto the deceptively named "Pleasant Hill Company" to engage in backbreaking mining work at Feather River in Northern California.
David Burris
David Burris had been born in Old Franklin, Missouri in 1824 in rural and what perhaps could have even been described as hardscrabble conditions. He was a laborer's son, and might have lived out his life in Missouri as a laborer himself had he not joined the army, which brought him first to Fort Leavenworth in Kansas, then to Mexico to work as a "provisions hauler" during the Mexican‐American war, and then from there to California, where he arrived in 1849. It is here that we pick up the story at the start of his mining career, the first of many careers David Burris pursued over the course of his eight decades of life.
Establishing The Burris Estate
For David, the next several years must have seemed a blur. By 1850 (less than a year after arriving) he had ditched the Pleasant Hill Company and moved to Plumas County where he launched a successful mining operation of his own. A year later, he moved to Sonoma County. One year after that, he moved back to Missouri before deciding to move back again to California (are you still with us?), this time bringing with him a herd of cattle and a dream to start a ranch. Along the way, according to some historical accounts, he was attacked by a group of Native Americans who were, understandably, less than pleased by all the new arrivals to their land. Burris survived the attack and, along with his cattle, arrived safely in Napa in 1856. By 1857 he had moved to Tulare County where he pursued his cattle trading business for the next decade, made a tidy sum of money, and then finally in 1869, returned once again to Sonoma to set up his estate and farm, which today is known as MacArthur Place.
Check back for our next installment of historical wonder as we learn about the establishment of David Burris' family and the MacArthur Place Estate.