Discover
Top 10 Sonoma Wine Tasting Tips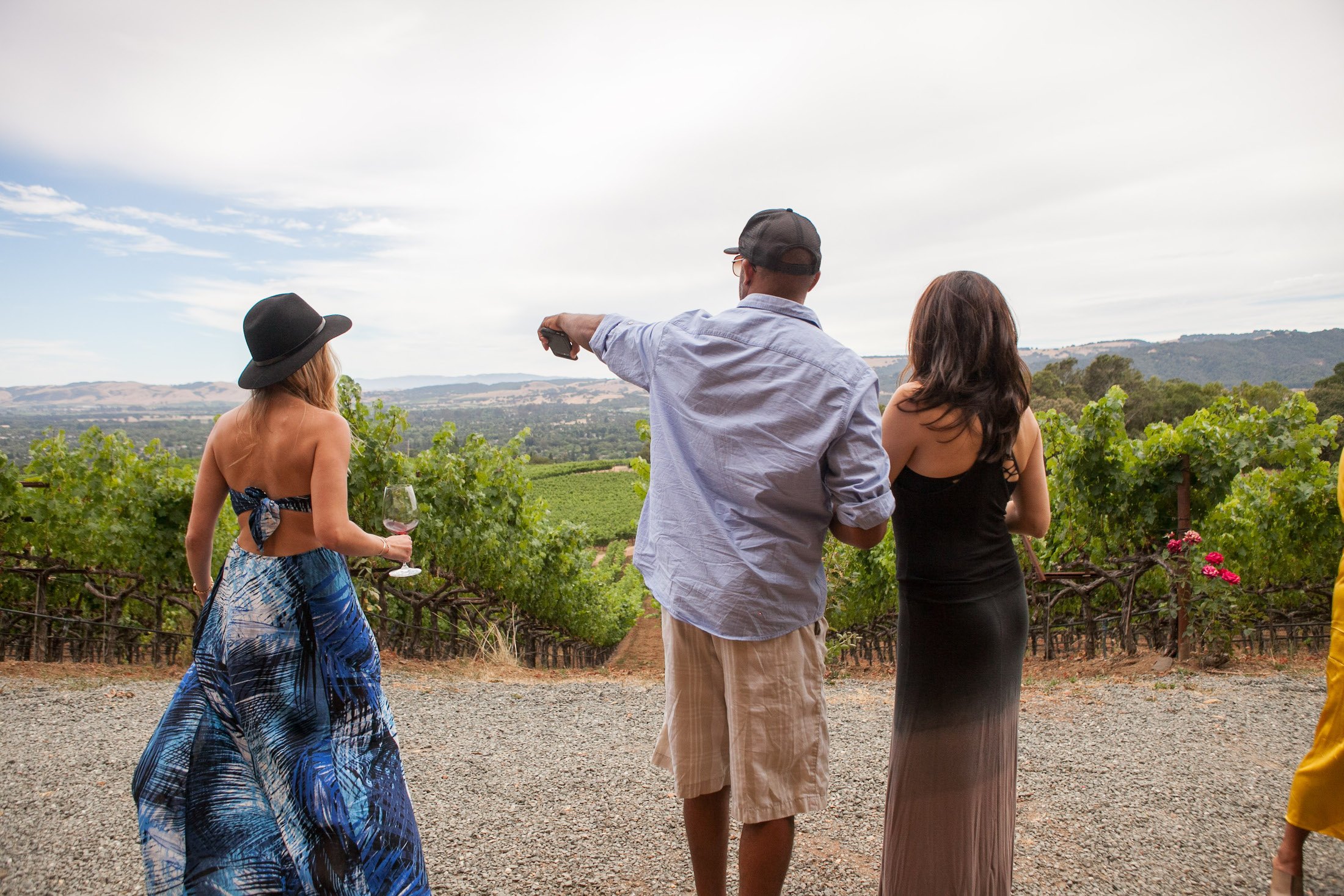 10 Sonoma Wine Tasting Tips from the Local Experts
For those visiting wine country for the first time or striving to perfect the quintessential tasting itinerary, we've compiled a list of ten key wine tasting tips. While we'll always leave the tasting notes and pairing suggestions to the winemakers and sommeliers, our intention is for MacArthur guests to get the most out of the wine tasting experience from beginning to end.
1. Don't Overcommit.
We recommend a maximum of 3 tastings in a day. Take your time, fully immerse yourself in each experience, give yourself time to enjoy serendipitous moments (i.e. meet the owner, take photos of a red-tailed hawk flying over, peruse the merchandise). Any more than 3 tastings, and you're better off ordering a tasting flight at a wine bar.
2. Drive Time +10.
Give yourself extra time for travel. Drive times between wineries often take longer than expected. Slow farm vehicles, wildlife, steep windy roads and not-to-be-missed lookout points might cause a photo-worthy slow-down.
3. Leave it to the Experts.
Book a tour through local experts that will take you to the best off-the-beaten path wineries. Not only will they take care of the itinerary curation based on your preferences, they'll also provide the transportation. All you have to do is show up! We recommend our Behind the Cellar Door package, in partnership with Bohemian Highway Travel Co. Venture behind the cellar door to those who don't normally open to the general public. You'll be whisked away in a refurbished Land Rover Defender to three off-the-beaten path boutique wineries and have an in-depth look at the vineyards and winemaking process. Enjoy a chef prepared farm-to-table lunch with the Mayacamas mountain range as your backdrop.
4. Nourish & Fortify.
Breakfast is the most important meal of the day, especially on a day of wine tasting. Sit down for a nourishing bite at Layla, or grab a banana and protein bar at The Porch. For extra points, fortify your system with an adaptogen boost such as Adaptogen Balance from Wooden Spoon Herbs or Power Dust from Moon Juice, sold in The Porch.
5. Get Comfy.
You can dress to impress from head to tibia, but make sure to wear comfy shoes. Many of the wine tasting experiences in Sonoma include vineyard tours, a peek in the working cellar, a spontaneous game of bocce, a picnic in the oak grove or a spirited frolic in the grass.
6. Hydrate.
This seems like a no-brainer, but trust us, this is so important we'll reiterate it at the bottom of the list. Drink a bottle of water after each tasting, and when you return to the hotel.
7. Activate Your Senses.
Everyone has a different tip for how to taste wine. The somms and professionals might tell you to vigorously swish the wine in your mouth, drawing air over your tongue to release the aromas and flavors. Others might prompt you to drink the wine casually or without too much thought, as you would at any meal or social setting. Our suggestion is to do whatever comes naturally, as long as you activate your senses for a 360 degree sensory experience. Look carefully at the color and clarity of the wine, smell intently to take in the aromas (it's okay if you can't pinpoint the exact notes), taste fully and explore the flavors as they evolve in your glass over time (do they remind you of anything?).
8. Trust Your Palate.
Your palate is the only one that matters. This goes for "liking" or "disliking" a wine. You may love the inexpensive entry wine on the list, and you may loathe the crown jewel in the portfolio that garners a 3-figure price tag and a 100-point score from Robert Parker,  Antonio Galloni or other luminary critics. Go with your gut, your taste is the only one that matters. This also goes for flavor cues. You may taste notes of "strawberry soda," "grandma's gooseberry pie" or "cut garden hose" (inside joke from the movie SOMM!). Go with it – taste is personal, and often linked to personal memories and nostalgic experiences. Don't be afraid to voice what you are tasting. There are no wrong answers.
9. Spit & Dump.
As uncouth as that may sound, it is totally acceptable to discard any unwanted wine, whether you don't care for the taste or you want to mitigate your alcohol intake. You can "swirl, swish and spit" – most wineries provide a receptacle for just this. Or, you can dump any remnant wine from your glass into the dump bucket (don't be afraid to ask which vessel is the dump bucket, as it might be the one that looks like a beautiful ceramic vase!).
10. Support Mom & Pop.
Many wineries in Sonoma – and almost all that we refer our guests to – are small, family- or independently -owned "mom and pop" wineries. Your visitation is wonderful support in and of itself. And if possible, it's lovely to support these boutique wineries by (a) purchasing wine, (b) joining the wine club or allocation list, (c) tagging them in any social media posts, (d) recommending the winery to a friend and/or (e) tipping any wine host or educators that provided a stellar experience. Find a list of wineries that work together through Sonoma Valley Vintners & Growers Alliance to create unique wine experiences including the release of Spring wines in May.
Our hope is for our guests to have a memorable experience exploring wine country, tasting wines that have been in the making for decades and learning the stories of those that have devoted their lives to winemaking. (And remember – hydrate!)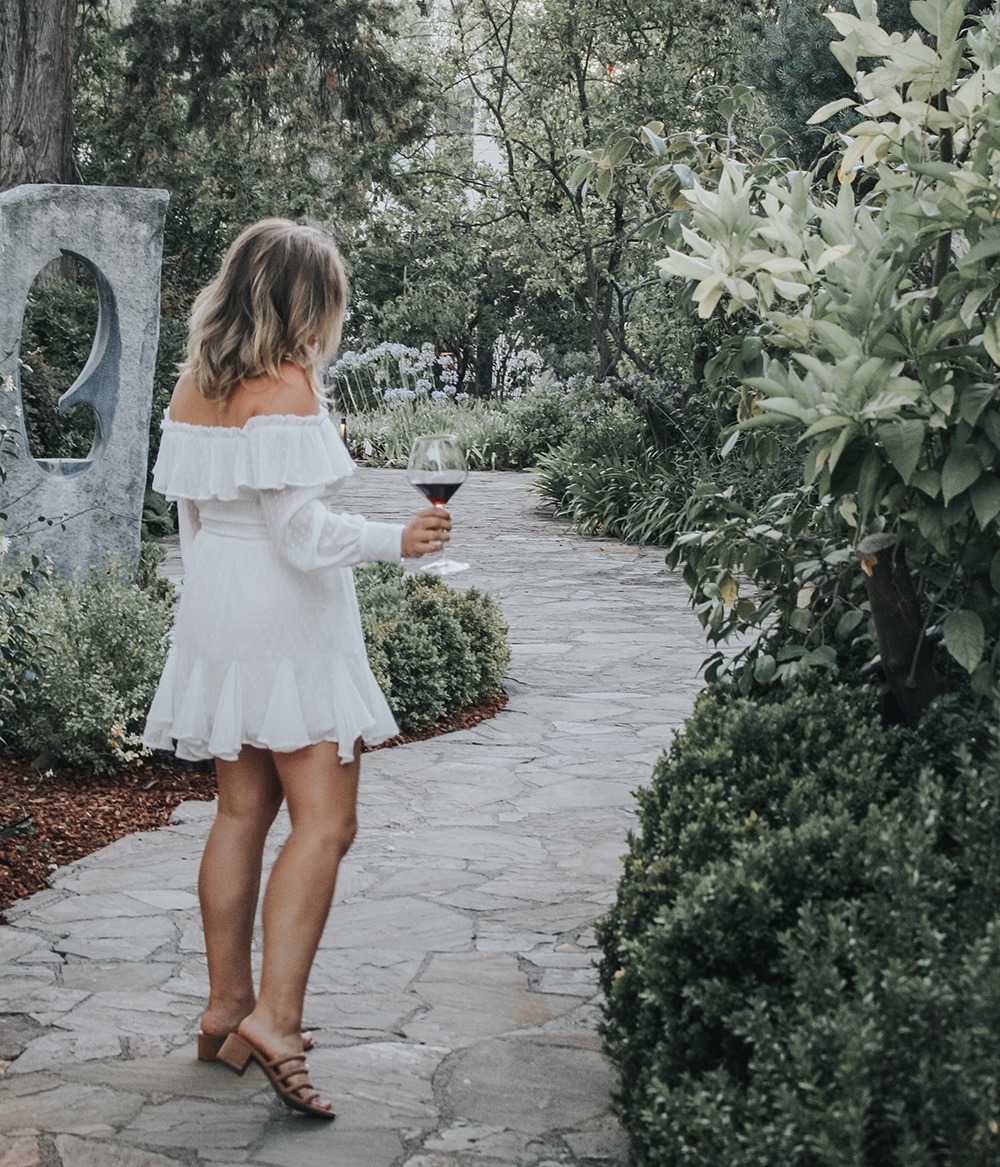 Wine Tasting in the MacArthur Gardens (photo from @youhadmeatbordeaux)