Discover
Top 10 Things To Do This Summer In Sonoma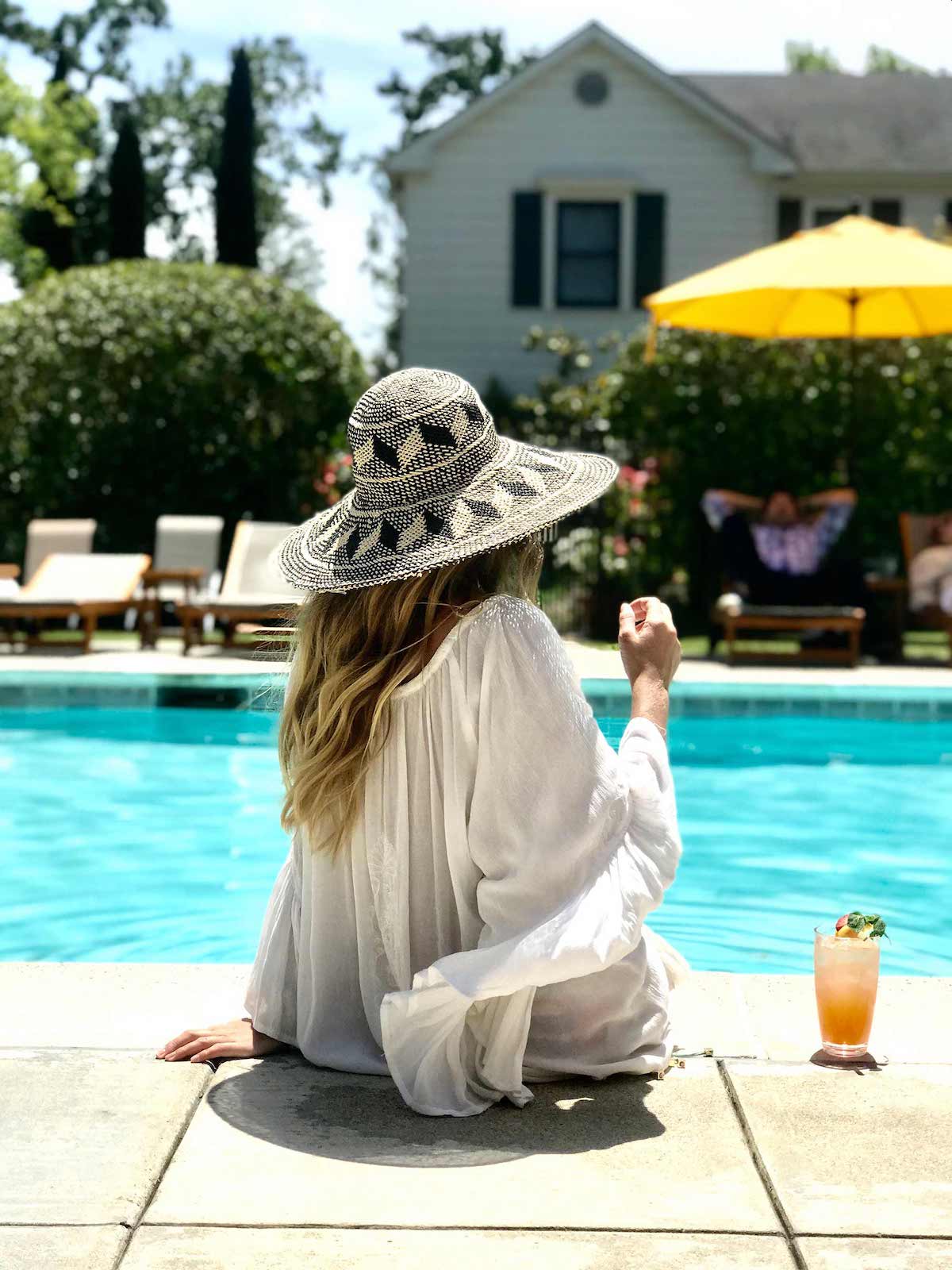 Summer is here and the countless events in Sonoma are in full swing.  If you're looking to unplug and relax with spa treatments, good food, and warm weather, we've got you covered!  If you want to add a little unique fun to your itinerary, there is always something exciting to do, but here is a list of our favorite Summer activities in Sonoma.
Sonoma Tuesday Night Farmers' Market
From May through the beginning of October | 5:30 pm to Dusk | Historic Sonoma Plaza
The Farmers' Market is the place to be in Sonoma on Tuesday evening! This summer tradition takes place in the "horseshoe" area of the Historic Sonoma Plaza, which is a short walk from MacArthur Place. Enjoy live music and food trucks, along with local produce grown within a radius of 50 miles. Of course, wine and beer are always enjoyed.
R. Cohn Winery's Summer Music Series
Every Sunday, May through October | 2 – 4:30 pm
Enjoy live music and wine in a glorious winery setting with live music every Sunday afternoon – a great way to relax the day away.
Sonoma Raceway: NASCAR Toyota/ Save Mart 360
June 22 – 24
The Sonoma Raceway lights up in June as the big NASCAR race comes to town.  It's a weekend of fast-paced excitement. Check out their schedule as there are events all summer long.
Sebastiani Winery's Summer Music Series
From May through September, Every Friday | 6 to 9 pm
TGIF!  Live music and wine by the glass or bottle every Friday evening.  On the last Friday of the month, there are food trucks along with the music.
The General's Daughter: Pinot + Pizza
Tuesday night from May through the end of August
Enjoy a perfect Wine Country evening, every Tuesday at The General's Daughter in downtown Sonoma, just steps from the historical square. Dine indoors or outside under the stars – it's the perfect excuse to get together for some great food + wine!
$25 / Adult menu includes a glass of pinot, choice of pizza, the salad of the day, and dessert
$10 / Kids menu includes mini pizza, side, dessert + drink
Fourth of July in Sonoma
July 4th | Parade starts in the morning and Fireworks in the evening
We start with a parade around the Plaza then there are activities in the Plaza for both children and adults plus lots of food and wine. At night there will be a great fireworks display.
Planning to be in Sonoma around the Fourth?  Take advantage of the Red, White, and Blue Sale with 20% rooms 6/26/18 – 7/5/18.
Red and White Ball
August 25
As a fundraiser for Sonoma Valley Schools, enjoy dinner, music, and dancing in the Historic Sonoma Plaza.
Broadway under the Stars
This is a series of weekend music and dance shows performed under the stars in the old winery ruins of Jack London Park. The performances are by extremely talented actors and dancers who have taken a hiatus from their Broadway jobs for the summer.
Matanzas Creek Season of Lavender
June 1 to July 31 | 10am – 4:30pm
Matanzas Creek Winery is known for the field of lavender that has been growing since 1991. Once it is harvested, they make lovely bath and home products that we carry in our Garden Spa.
Patrons' Night Wine Tasting: Valley of the Moon Vintage Festival
September 28-30, 2018
Valley of the Moon Vintage Festival is a celebration of the harvest that has taken place for over 100 years. It kicks off with a party in the courtyard of the Mission while guests stroll around to music sampling all that Sonoma has to offer.
Midweek Treat Special: 20% Off + $100 Credit
Many of the Summer festivities happen during the week, so take advantage of our Midweek Treat which gives you 20% off your room, Sunday – Thursday, as well as a $100 resort credit to spend on dining or spa treatments.
Whether you come to Sonoma for a festival, a NASCAR race, or just to relax with a glass or two (or three) of wine, MacArthur Place will welcome you and make you feel at home.