Wellness
Top Tips For Winter-Proofing Your Skin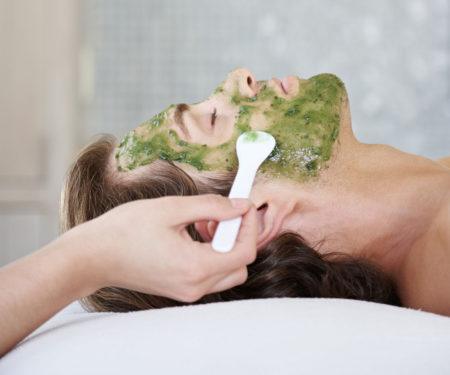 With the drier climate and cooler temperatures, winter can wreak havoc on your skin. Adding a few things to your routine, however, will ensure your skin is defended against the winter season. Read on for our top tips for winter-proofing your skin.
We sat down with the Spa at MacArthur's Esthetician, Jessica, to get her recommendations of the best ways to combat the winter blues when it comes to your skin. 
Stay Hydrated
Don't forget to hydrate from the inside out by drinking water and consuming foods high in water content and are rich in omega fatty acids. If cold water doesn't sound appealing when it's chilly out, try warm water with lemon or tea.
Avoid Overly Hot Showers & Baths
Although tempting, steaming hot showers and piping hot baths can strip skin of much-needed moisture. Instead of cranking up the hot water, try a warm/hot bath with an added touch of oatmeal or a moisturizing bath soak. Cut shower time down to avoid excessive drying-out of the skin.
Moisturize, Moisturize, Moisturize!
During the winter, your skin not only needs more moisture, but immediately after you wash. When you apply moisture to damp skin, it helps seal the dampness into the skin and lock in the benefits. Keep lotion handy near your bath, shower and sink and use liberally every time you wash.
Use A Humidifier
Indoor heating and low humidity in the winter cause the skin to be more dry, using a humidifier helps add moisture to the air.
Change The Way You Sleep
Sleep on your back slightly elevated so excess fluid has a chance to drain (to avoid puffiness.) Doing this will help combat against premature aging as well as not allowing your pillow case to absorb all of your nightly skin care. Also, add a face mask to you bedtime routine since your skin is able to absorb ingredients in products better while you sleep. We suggest using our Bamboo Age Corrective Masque from Eminence Organic Skincare.
Spritz Your Face With a Toner
Toners help balance the skin's natural PH. The Stone Crop Hydrating Mist from Eminence Organic Skincare is great to use because it is targeted towards dry, fatigued skin. Spritz throughout the day to maximize its benefits.
---
Winter Treatment
Arctic Berry Radiance Facial
Give your skin a treat this winter with our collagen infusing, age defying, antioxidant-rich facial.  Deeply exfoliating, it will leave your complexion firmer, brighter and more vibrant. Learn more and schedule an appointment here.
Product Recommendation
Éminence Facial Recovery Oil
Touted as "liquid gold", this hydrating oil is created with herbs and nourishing oils to soothe and renew sensitive and aging skin.