Art & Culture
Town & Country:
An Immersive VIP Wine Safari on the West Coast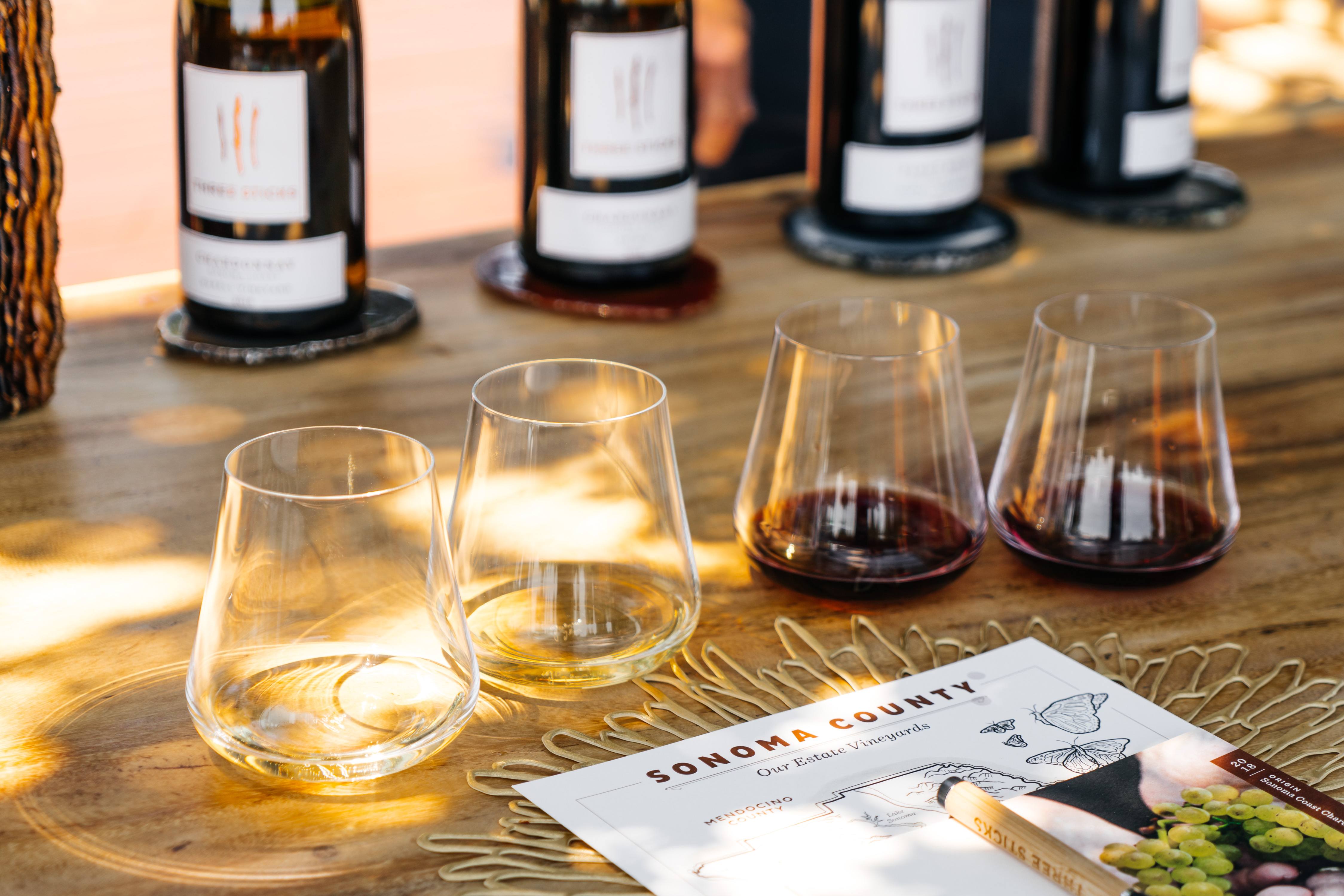 Photo by Emma K Morris
Head to Sunny Sonoma in California
"You know people who haven't faced struggle in life are frankly kinda dull. It's the same with wine. Vines need a little bit of struggle, it builds character," our tour guide Natalie called out over the roar of our ATV's engine. We were roving through the meandering hills of Durell Vineyard, which yields some of the most sought-after fruit in Sonoma County. The brand-new VIP wine safari, the Durell Vineyard Experience (offered until 12 September), is exclusively available through MacArthur Place Hotel & Spa, and allows guests to experience wine up close and personal, adding more context to that next glass of pinot or chardonnay.
After a tour of the vineyard and a failed attempt by myself and my companion to truly articulate the undulating charm of the rolling hills of Sonoma, Napa's far more demure cousin, we arrived at a verandah, nestled between acres of vines, for a luxurious version of a packed lunch and a tasting of the estate's star wines.
This isn't the first time MacArthur Place has offered its guests access to extraordinary experiences. From a sought-after table at its award-winning restaurant Layla (good luck getting a weekend dinner reservation), to lunch with world-renowned artists that are involved in the hotel's in-residence program. Generally fully booked, MacArthur deserves its status as the number-one rated hotel in Sonoma County.
A former family estate, today the hotel's lush grounds and historic farm buildings have been transformed into a luxury resort and spa. Scattered across six acres of manicured gardens and winding flagstone paths decorated with rose bushes, are 16 farmhouse-style cottages offering guests ample space and privacy. Our room included a wrap-around verandah, a working fireplace and a gloriously deep bath tub to soak away the city stress.
Just under an hour from San Francisco, MacArthur has held onto its reputation as a low-key spot for the Who's Who of the Bay Area. The Bar at MacArthur exudes the type of style and aesthetic pleasure of a London or LA members' club, with Harland Miller prints adorning the walls and non-stop servings of spicy margaritas. While its spa may need some modernising (the hotel is set to unveil a new one next year), the treatments do not disappoint. I tried the lavender farm-to-table aromatherapy massage and would put it right up there with similar spa experiences at Aman and Six Senses.
Meanwhile, no visit would be truly complete without spending time at the iconic mid-century pool. Live out your Slim Aaron's fantasy as you lounge under a yellow parasol in the California sunshine. If exercise is your thing, take a bike into town to explore tasting rooms or road trip to the nearby Redwoods. Most importantly, you're spoilt for choice when it comes to outdoor fire pits; grab a S'mores kit and while away the evening beside one of the many cosy stations dotted around the estate.
After three splendid nights coddled in the kind of generous service that truly frees you from the stresses of everyday life, we reluctantly checked out. If you're looking for a weekend getaway as part of a trip to wine country, then the understated luxury of the MacArthur experience is not to be missed." – Amber Atherton, Town & Country