Art & Culture
What's On Our Bedside Table: 6 Great Reads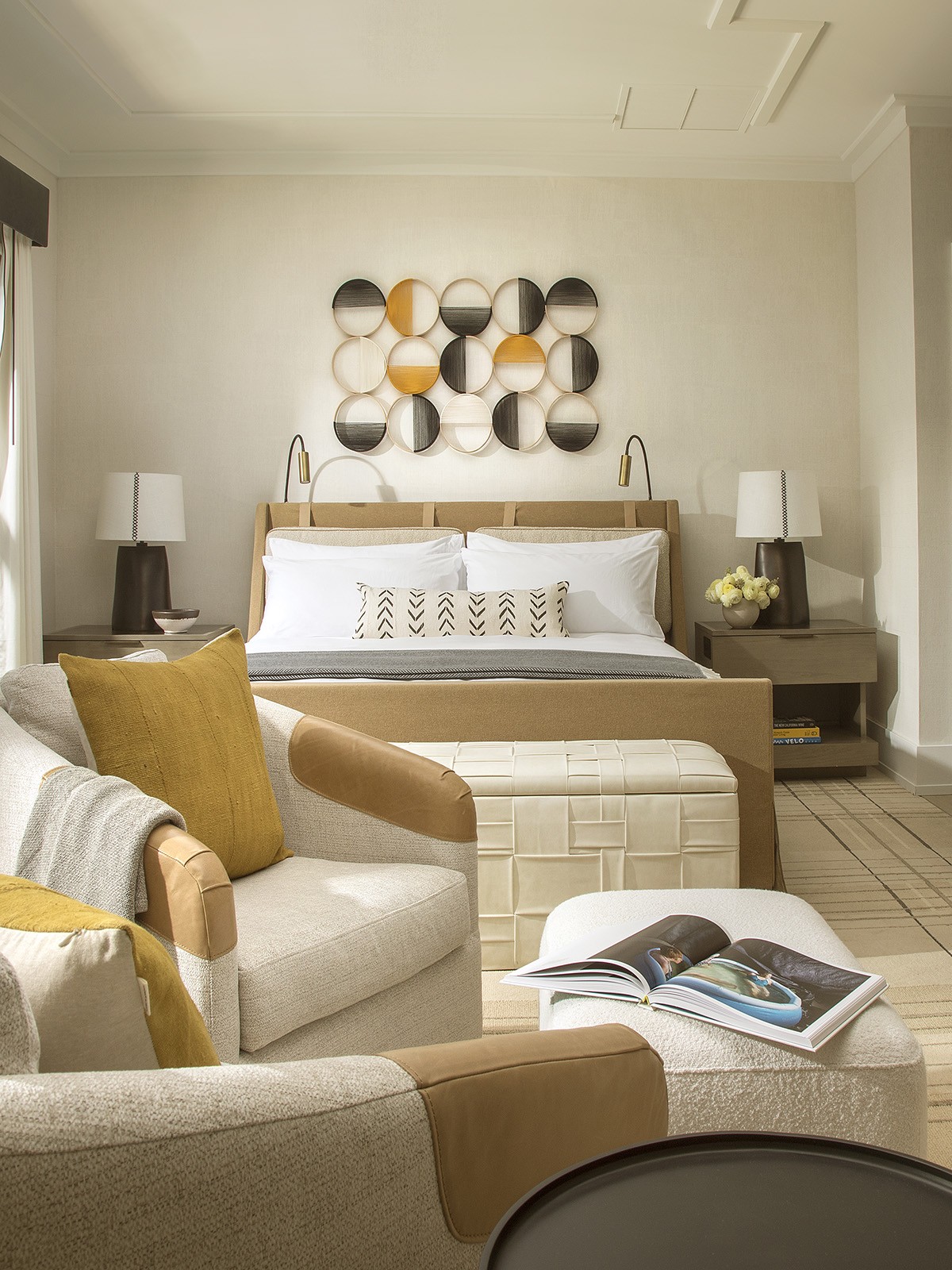 As part of our endeavor to transport the serene MacArthur Place experience to your home – and to provide a wholesome and inspiring pastime – we wanted to share six of our favorite books, all of which can be found bedside in our newly-remodeled guest rooms. Each book highlights an integral component of the Sonoma experience, and represents some of the things we value most at MacArthur Place: thoughtful design, lush greenery, living well, inspiring escapes and outdoor adventures. Not only are these great reads, but these books also serve as beautiful home decor, bringing bright color, bold typography and intelligent content to your bedside or coffee table.
Each listing below includes a link to the book's page on Bookshop, an online bookstore with a mission to financially support independent bookstores and give back to the book community. We hope you enjoy these books, and help a few wonderful book shops in the meantime.
Hideouts: Grand Vacations in Tiny Getaways
Spend your holidays in tiny huts, cabins, treehouses, and houseboats in remote places. Hideouts is a guide to vacations cast far away from civilization. The way we travel has changed. We no longer want a generic, one-size-fits-all vacation: We want to explore on our own terms and immerse ourselves in local culture. Simply witnessing nature is no longer enough–we want to live in it. A fusion of glamour and camping, Hideouts will guide you to experience the most awe-inspiring locales around the world.
The New California Wine: A Guide to the Producers and Wines Behind a Revolution in Taste
The New California Wine is the untold story of the California wine industry: the young, innovative producers who are rewriting the rules of contemporary winemaking; their quest to express the uniqueness of California terroir; and the continuing battle to move the state away from the overly-technocratic, reactionary practices of its recent past. Jon Bonné writes from the front lines of the California wine revolution, where he has access to the stories, philosophies, and techniques of top producers.
The Monocle Guide to Better Living
Monocle's first ever book is an informative and entertaining collection of recommendations from across the globe – the ultimate reference for inspirational ways to improve your life. Structured into chapters on the city, culture, travel, food, and work, the book also provides answers to some key questions. Which cities offer the best quality of life? How do you build a good school? Who makes the best coffee? And how do you start your own inspirational business? This is not a book about fashion or the next big thing. It's a book about finding enduring values –from a career you want to keep to furniture that will last a lifetime.
House of Plants: Living with Succulents, Air Plants & Cacti
Learn how to care for your succulents, cacti and air plants with this beautiful but practical guide to indoor plants. These gorgeous plants are handsome, hardy and perfect for urban living and this comprehensive companion is all you need to learn how to nurture and enjoy them, as well as how to stylishly arrange them in your home. This go-to guide also shows you how to take cuttings to share with friends, make gifts, terrariums and displays, and other ways to make these fantastic plants part of your life. Side note: the bold and colorful foliage on these pages also makes a great backdrop for an in-home photo shoot! Check out photographer Hamee Ha's gorgeous photo at the bottom of this post – her use of a tropical spread in this House of Plants book as a backdrop for a cocktail shoot is ingenious.
Velo City
For a cycling enthusiast, only the perfect bicycle will do. Enthusiasts adapt their creations to every terrain and every taste–from chic baroque bicycles with frivolous details to minimal city bikes; from remakes of classic cruisers to robust cargo bikes. As one of the most sustainable, healthy, and economical means of transportation today, the bicycle has the power to change our future profoundly. Time to explore that future–come take a breath of fresh air with Velo 4th Gear.
The Swimming Pool in Photography
The beautiful, large-format book invites readers to dive into the cultural history of swimming pools. As long as 5,000 years ago, the allure of the sea inspired humans to recreate its essence in miniature artistic forms, such as public baths where ancient rituals would take place. Since then, swimming pools have become status symbols and a source for a gamut of purposes from athletics to the simple pleasure of just being in water. Reflections of water and light are captured in more than 200 images of pools and swimmers – includes works by Henri Cartier-Bresson, Gigi Cifali, Stuart Franklin and many others.
We hope you enjoy a few of these good reads, or take inspiration for designing a beautiful book stack to enliven your bedside table, or living room credenza.