Discover
Winter Events in Sonoma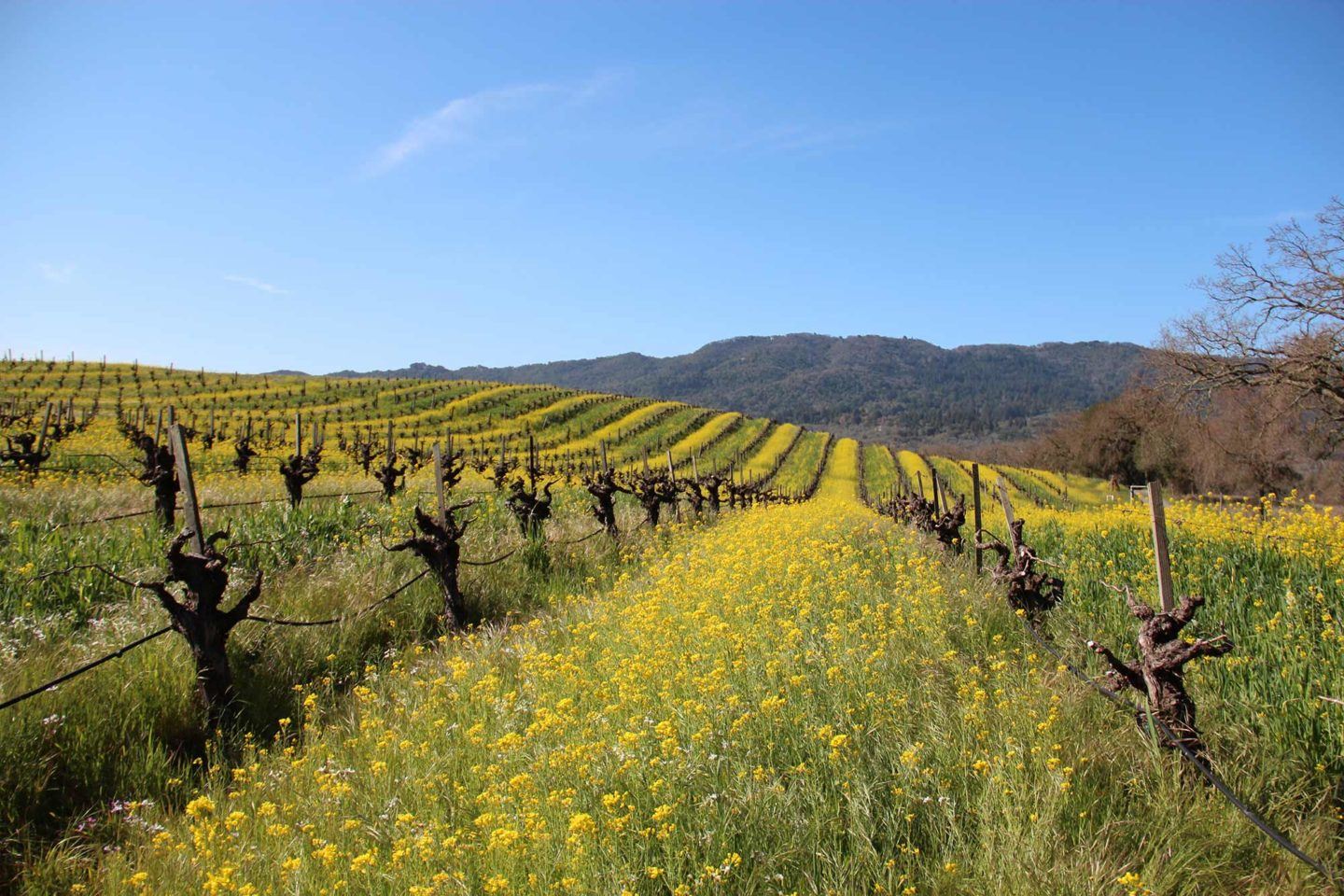 Late Winter in Northern California is another beautiful season, with highs in the 60s and no snow in sight, it's a season set for exceptional opportunities. Pack your cozy layers and grab your favorite travel partner because Sonoma is sure to enrich mind, body and soul.
Mustard Season in Sonoma
Imagine a stunning glow of yellow spread among the vines uniting the vineyards throughout Sonoma. It is a sight that brings to life the dormant vines – and creates gorgeous insta-worthy photos. You will find the blankets of yellow mustard flowers from late winter through early spring.
Feb. 9 | 6-9:30 p.m.
V Sattui Winery, 1111 White Lane, St. Helena
Be the first to taste the 2018 vintage straight from the barrel. Taste more than 60 different wines, including new releases, award winners and top-scoring wines from 2018. Also, nosh on passed hors d'ouevres and selections from hearty food stations while listening to live music. $105-$115.
Feb. 15-17
1 Citrus Fair Drive, Cloverdale, CA 95425
The Cloverdale Citrus Fair began as a typical country fair in 1892 and still remains the earliest fair held in California each year. The fair was established as a way to celebrate the abundant citrus crop that was once part of the northern Sonoma County landscape. The 2019 Cloverdale Citrus Fair theme is all about the amazing advancements in science and technology that make for our rich history and diverse country. Visit the fair with carnival rides, live entertainment including magic shows, juggling, dancing, bands and more.  Watch the parade on Saturday, February 16th at 11:00 am. Fair tickets $8
March 1, 2019 – March 10, 2019
Wine Road – Northern Sonoma County
The 42nd Annual Wine Road Barrel Tasting takes place on Fridays, Saturdays, and Sundays over two weekends at 80+ wineries. Wine Road is an association of wineries in the Alexander, Dry Creek, and Russian River valleys of Northern Sonoma County. Winding through some of the most picturesque wine country in California, Wine Road takes visitors on an exciting journey of natural beauty, superb tasting experiences, and memorable personal encounters with the state's most devoted winemakers. The barrel tasting event is all about the wine including tasting (of course) and the option to buy now and return to pick up once bottled. Weekend ticket price is $54 and will include barrel sampling at all of the participating wineries for the weekend.
MacArthur Place for the Season
While any season is beautiful in Sonoma, late winter is a unique time that tends to be less crowded and allows for more unique and intimate opportunities. For example, the vineyards are in a slower season so your questions about the grapes and growing techniques of a specific vintage may be answered by the winemaker themselves.
Make MacArthur Place your home base and enjoy 15% off with our Winter in Wine Country offer while you experience all the wonderful winter events in Sonoma and Napa valley.