Discover
Your Ideal Itinerary for Mother's Day in Sonoma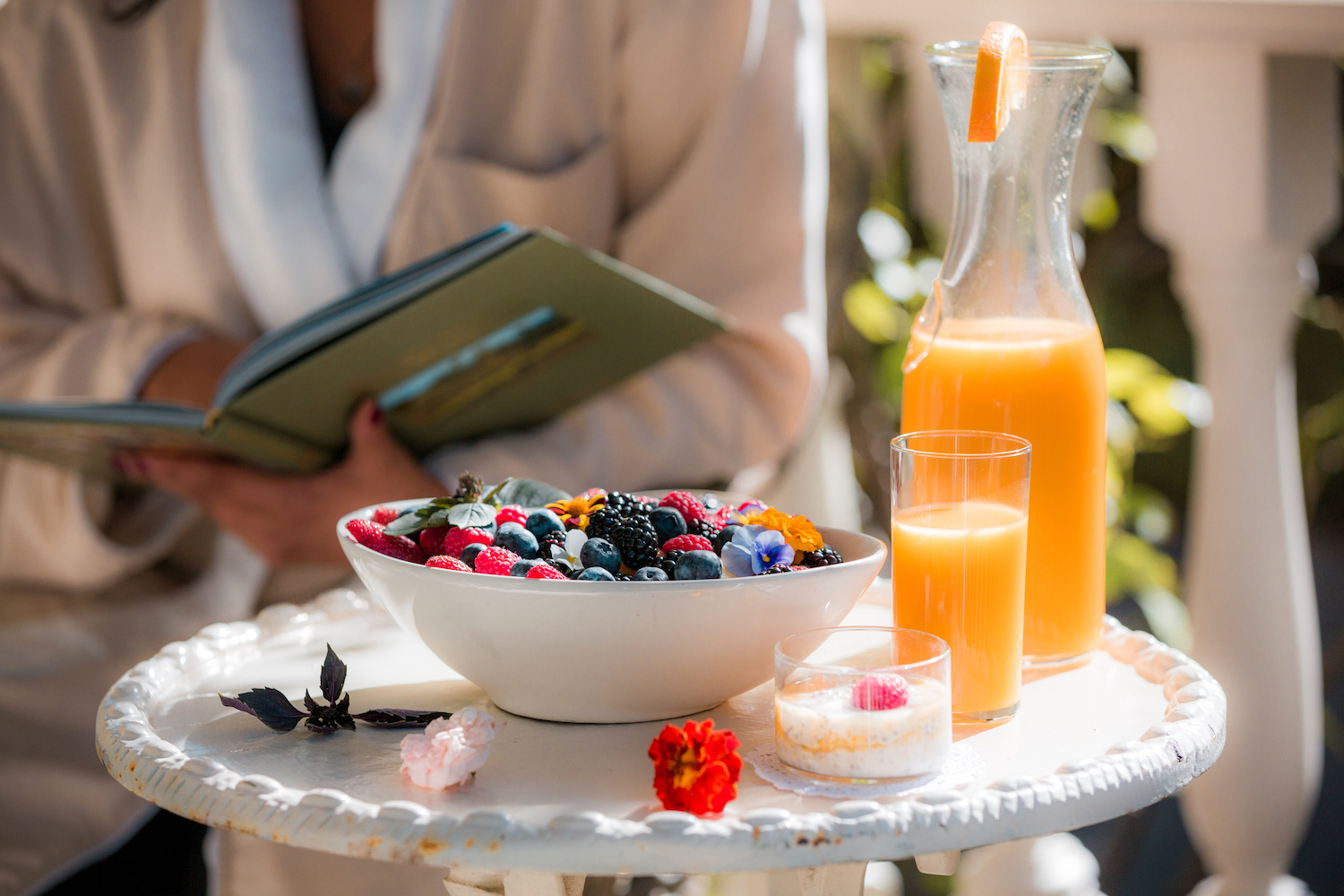 Mother, wife, partner, best friend, sister….without a doubt, there is a mom in your life, and without a doubt, she works hard! Raising one, two, five, nine kids is tough work and if she is still in the thick of it, then she needs a little encouragement, if she has kids that are out of the house, she's probably still mothering from afar. We dedicate one day a year to celebrate all that moms do, so make it one to remember. Sonoma is the perfect destination to celebrate mom with countless things to do and beautiful spring weather.
Instead of just one day for mom, make a weekend of it. Bring mom to Sonoma for a weekend she'll never forget with a two-night stay at MacArthur Place – rated #1 Sonoma Hotel on TripAdvisor – topped off with brunch on Sunday morning.
We have your Mother's Day weekend itinerary set, so all you need to do is pack your bags and enjoy the ride.
A Mother's Day Weekend To Remember
Check in to MacArthur Place on Friday afternoon. Be sure to arrive before 5 pm so you have time to settle in and enjoy the evening wine and cheese reception.
Saturday, May 12
Option #1
1st Annual Garagiste Festival: Northern Exposure
1 – 5 pm in the local Veterans' Building (177 First Street East) which is just north of Sonoma's Historic Plaza.
This event features excellent, undiscovered "garagiste" micro-wineries who are making some of the best, most exciting handcrafted small-lot wines in the world. Over 90% of Northern Exposure participants do not have a tasting room so this is truly a singular chance to discover and meet the next great winemakers and get the opportunity to taste their amazing micro-production wines and also to meet the winemakers.
The term "garagiste" refers to those pioneers, mavericks and rule breaker winemakers driven by passion who began around 1990 by producing wine in their garages. The day begins at 11:30 with a VIP Tasting and Seminar until 12:30. Early access tasting is from 1 to 2 pm while the Grand Tasting is from 2 to 5. Ticket prices are according to the level of participation.
Stroll Sonoma Plaza
Stroll around Historic Sonoma Plaza before the festival. There are over 30 Tasting Rooms on the Plaza, but if you'd like to save your wine tasting for the Garagiste Festival, visit some of our local retail attractions such as Figone's on the left side of the Plaza. Figone's offers olive oil and balsamic tastings and is a great place to explore the many flavors of both. If you'd like to eat before the event, both the girl & the fig and El Dorado Kitchen offer brunch menus. For something less structured, the Sunflower Cafe is a fantastic spot to enjoy a coffee or tea drink in their gorgeous garden patio in the back. They also have a full range of sandwiches, soups, and salads. For history buffs, there is a great deal of history in the northwest quadrant of the Plaza next to the Mission including a statue depicting the raising of the Bear Flag when California became a state.
Option #2
Visit The Quarryhill Botanical Garden
Before the next stop, pay a visit to the Quarryhill Botanical Garden– an exotic wild Asian woodland with flowering plants with the largest collection of temperate Asian plants in North America. Its 25 acres of biologically diverse gardens are uniquely beautiful, and hiking trails and picnics are also available. The garden is open from 9 to 4 pm.
Fête de la Fleur Celebration at Chateau St. Jean Winery
This party or "fête" takes place in their Mediterranean styled gardens and includes live music, entertainment and local Sonoma food bites. Ticket includes a pass of 5 of their single vineyard and reserve wines. Cost is $20 pp. Reservations are suggested.  Time: 12 to 3 pm.
Let us know when you plan to return and we will make a dinner reservation at Saddles Steakhouse for you. Award-winning steaks and seafood, as well as an extensive wine list, is the perfect way to round out your day before retiring to your guest room.
---
Sunday, May 13
Mother's Day Brunch
Sunday morning should start with the classic, Brunch, to celebrate mom.  Saddles Steakhouse will take wonderful care of your family this Mother's Day with a delectable brunch with a full buffet menu.
Visit Russian River Rose Company
Thinking of bringing mom a rose for Mother's Day? Why not take her to a garden full of roses?  The Russian River Rose Company will have an Open Garden from 10 am to 5 pm on Mother's Day.  Stroll through Rose Allee, a series of eight 12×12 arches covered with climbing roses, or Butterfly Garden, with lots of winged visitors.  Nursery carries more than 100 varieties of roses, hand-selected and time-tested to perform well throughout Northern California.
After brunch and exploring a rose garden, take mom on an exclusive winery tour where she can sit back, drink wine, and take in the sights a wine country.  La Crema offers different tastings paired with vineyard tours or exclusive wine barrel tastings.
Make it a weekend mom will never forget because what she really wants is to create memories with the ones she loves and a little pampering!