Discover
Your Midweek Must-Do:
The Sonoma Farmer's Market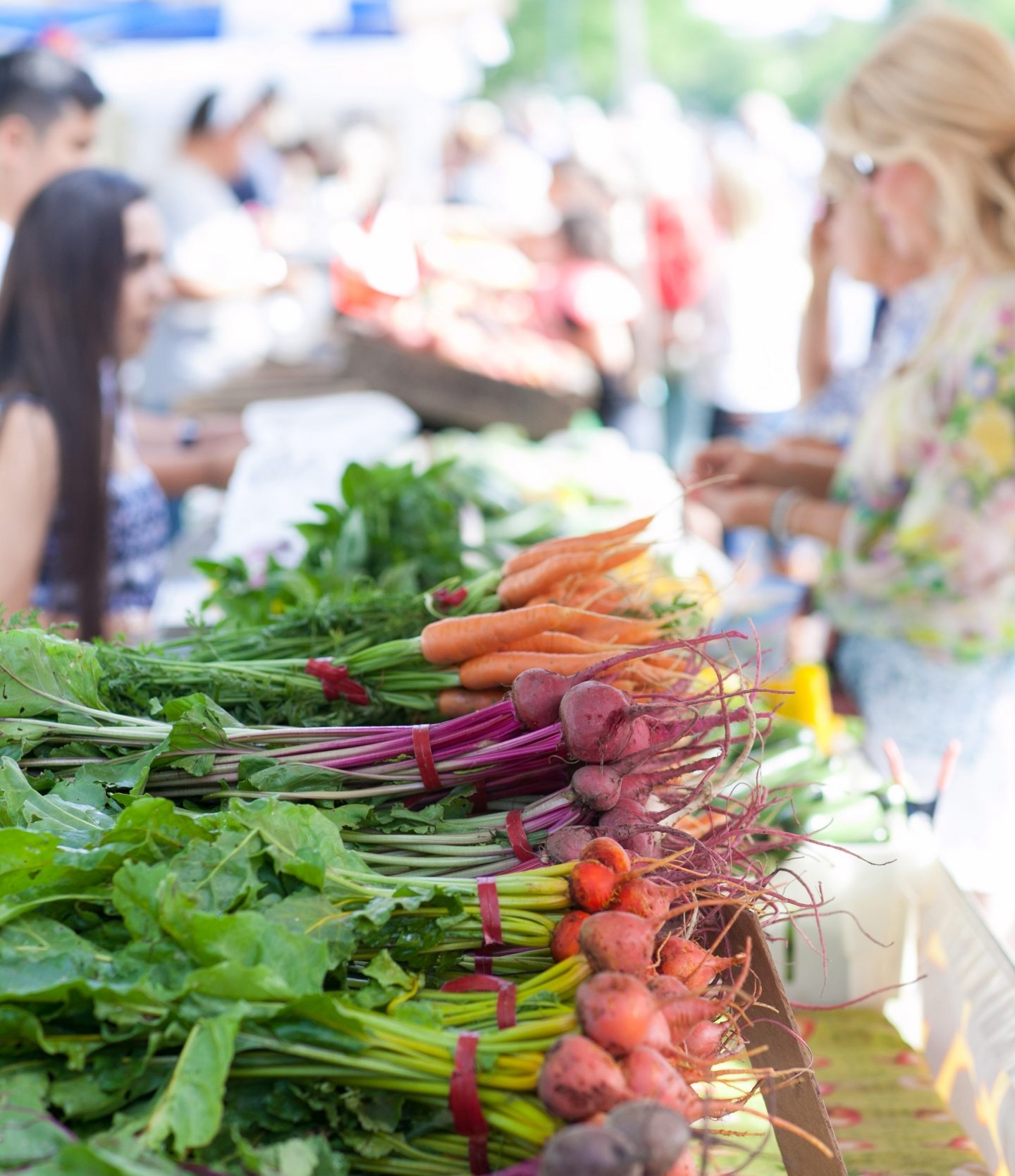 Why Tuesdays Are #1
What's the best day to visit Sonoma in the Summer? Hint: it's not Hump Day, Little Friday, Friyay, Sunday Funday or one of the other celebrated days of the week. Surprise, the winner is…Tuesday. Excitedly anticipated all year by locals and those in-the-know, May heralds the start of the Tuesday Night Sonoma Farmer's Market which runs through the end of September. Part produce market, part food truck corral, part music festival and 100% good vibes, this Sonoma's #1 weekly event. Grab a blanket or lawn chair, picnic provisions and your favorite beverage and head over to Sonoma Plaza every Tuesday.
Event Details
Tuesday Evenings, May-September
3:30PM-Dusk
Sonoma Plaza "Horseshoe"
Vendor Highlights
100% Local, 100% Raw, 100% Unprocessed honey and farm goods from a local 3rd generation beekeeping family in Sonoma. Products include 100% pure natural raw unprocessed honey (blackberry, wildflower, star thistle, lavender), honeycomb, local bee pollen, beeswax, hand-dipped beeswax candles, and propolis. Plus vegetables, fruits, and fresh eggs.
Located on the Sonoma Bike Trail, The Patch is a family farm offering sustainably grown produce since 1870. Stop here for fresh seasonal vegetables and other farm-fresh sundries.
The Bejker aka "Mike the Baker"
Much like Andre the Giant, Mike the Baker has a posse. Or rather, a cult following. Lauded and beloved Sonoma baker, Mike Zakowski, lovingly handmakes leavened, organic and freshly-milled breads and other bread-based goodies that he slings out of his refurbished green bread truck.
This small, female-owned and -run wellness business offers hand-crafted aromatherapy and skincare products out of their historic warehouse in Petaluma. Our favorite Nomad products are their hand & body washes made with rich essential oils. Also their skincare collection including their sleek jade facial rollers that help with anti-aging and reduction of puffiness of the skin.
Tips from the Locals
Walk or Bike. Parking is tough to find at this popular event. Plus, it's a farmer's market so we advise green transport by foot or bicycle.
Show up Early! This is the event of the week, so arrive early to claim your spot and plus-up your picnic setup.
Bring Your Picnic A-Game. Sonomans take picnicking very seriously, so don't just sit on the grass. Do what the locals do, and bring your finest picnic blanket, lawn chair, folding table,  culinary spread and perhaps a lawn game or two. See our blog, How to Perfect the Art of the Picnic, for our insider tips.
BYOB. That's right! It's legal to bring your own beverage and consume it in Sonoma Plaza park. And because we're in the heart of wine country, you won't see a lot of Schlitz beer cans and boxed wine. Rather, market-goers enjoy an impressive array of local wines and beers in befitting glassware, or stylish cans.
Bring a Layer. It might be a scorcher at 4pm, but come sundown it can get chilly (especially if you did not heed advice #3 and ended up sitting in wet grass). Bring a jean jacket or a cotton beanie for a little cozy warmth as you walk or bike back from the market.
Where to Stay
Extend your Tuesday Night Sonoma Farmer's Market jaunt into a mid-week summer getaway with our Work from Wine Country package. Stay 3 nights and enjoy 25% off our spacious suites, a $50 daily resort credit, plus fiber internet property-wide so you can work poolside or fireside. Available for stays Sunday – Thursday nights.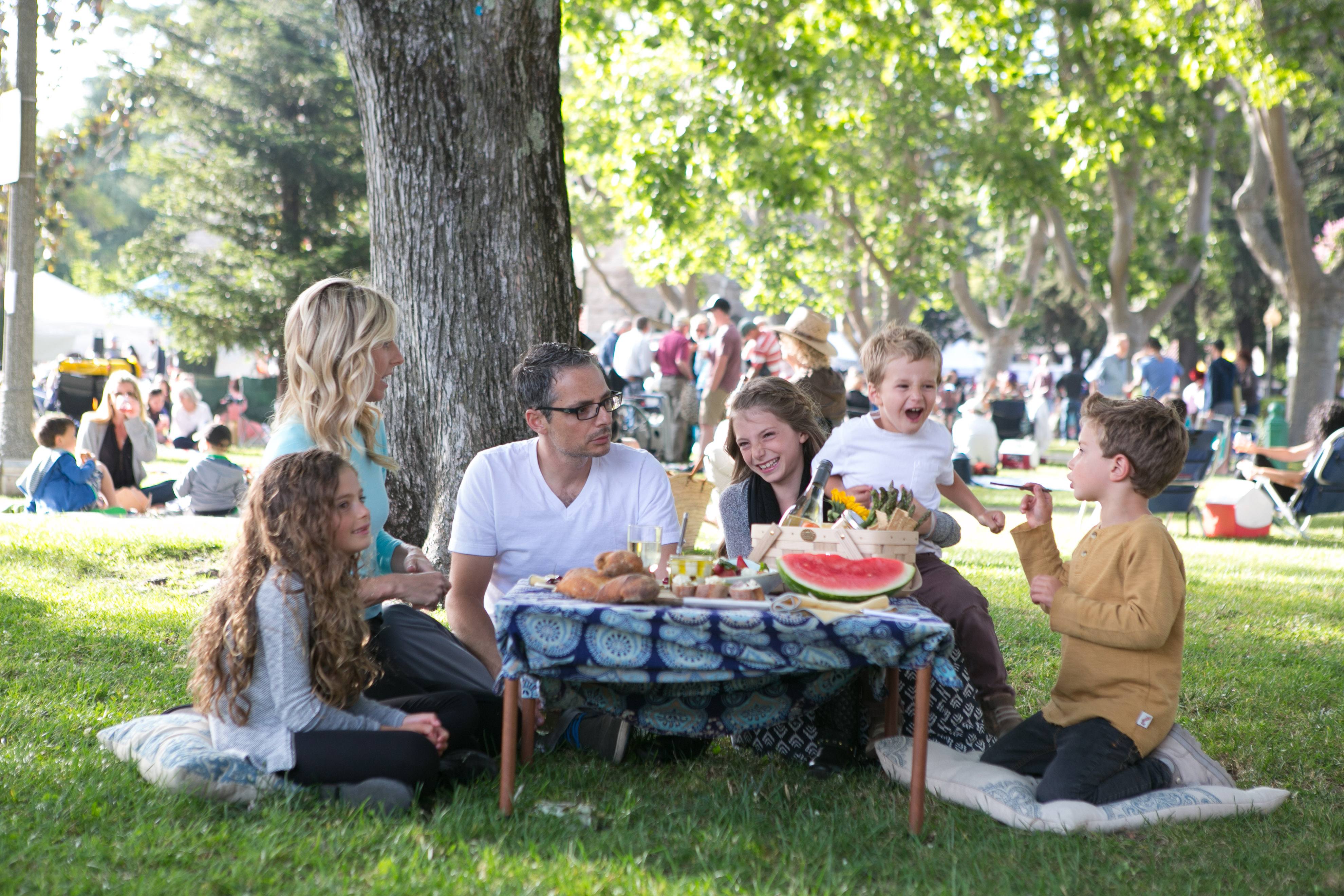 Images courtesy of Sonoma Valley Visitor's Bureau