Food & Drink
The Senses of MacArthur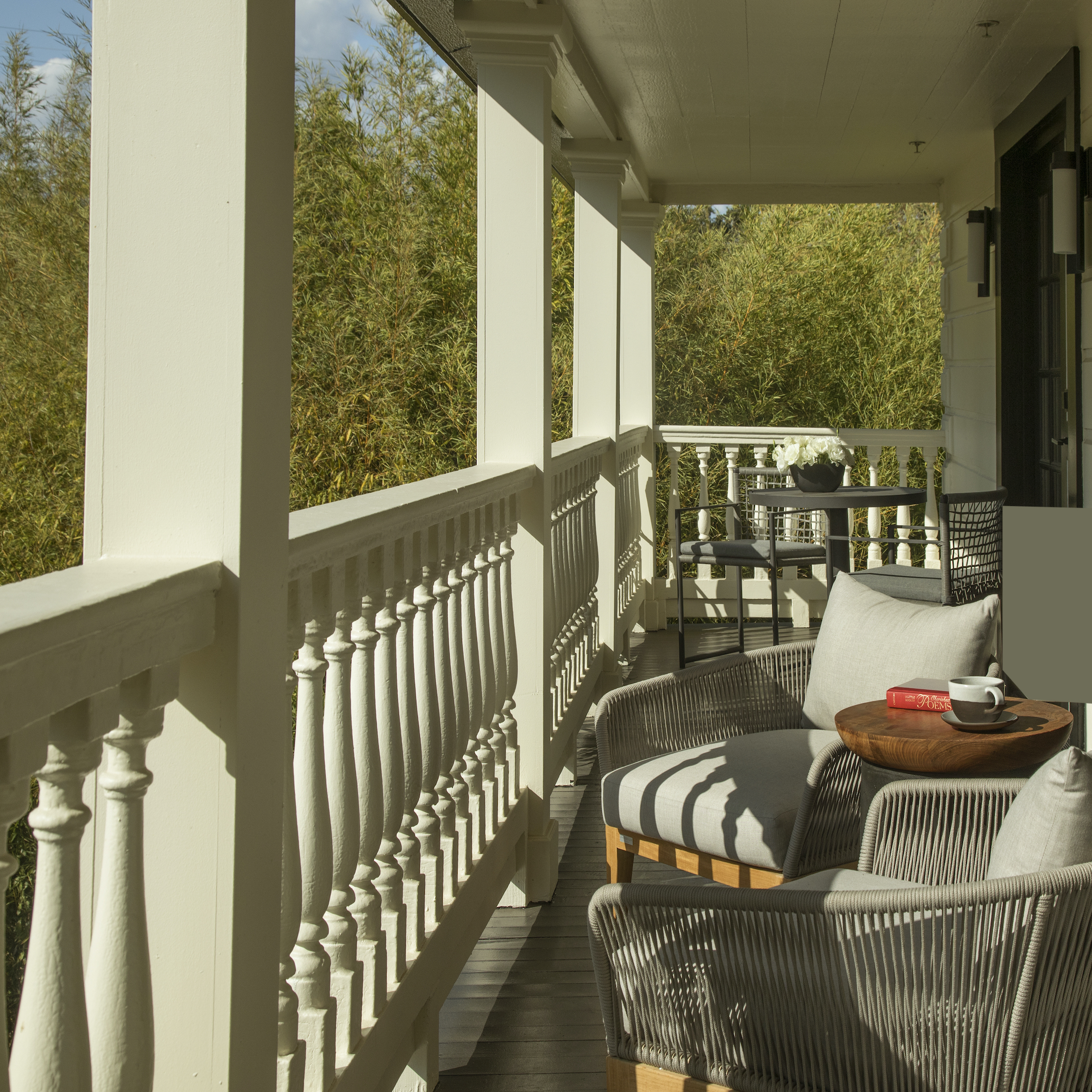 A luxurious escape is an all-encompassing journey for mind and body that is experienced through the senses. MacArthur Place strives to connect with each guests' senses in a mindful way, beyond welcoming accommodations, one that is unobtrusive yet impactful and memorable. Your time at MacArthur Place is more than an overnight stay in Sonoma, it is an immersion into a place with roots deep in the soil and community. 
Taste
Under the helm of Chef Francisco, Layla is a convivial  "Mediterranean kitchen" experience in Sonoma with a diverse, ingredient-driven menu featuring healthy, organic options as well as more indulgent fare. The perfect place to kick-start your day with a hearty breakfast, refuel at midday with a healthy lunch, or enjoy a relaxed, celebratory dinner with friends and family. The menus are inspired by the season and the bounty of each harvest is reflected in the orchestration of flavors. 
Smell
The MacArthur Place candle, with notes of poplar, matcha green tea and lily, was inspired by the open, sunshine-filled space, green trees and white flowers surrounding our historic Sonoma property. Guests will experience the scent throughout the hotel naturally in the gardens but also within the public spaces of MacArthur Place. As a reminder of your time in Sonoma, candles are available for purchase in the lobby as well as within the online Market. 
Touch
When the healing benefits of touch are delivered through massage, facials and body treatments at The Spa at MacArthur, guests are transformed and discover a deeper state of relaxation. The reimagined Spa reopens in mid-October and will highlight three new spa suites, tranquil spaces, product lines, therapies and treatments all inspired by the property's natural setting, connecting guests to the roots of Sonoma. We invite you to peruse the revitalized spa menu spotlighting renewal of self through thoughtful treatments, here.
Sound
From your guestroom or during strolls through the property gardens, the sounds of nature and water fountains will create a soundtrack for your stay, one that creates a distraction away from day-to-day anxiety and worries. Likewise, an escape through a unique treatment includes a bath through guided sound. The Sēfari "Bathe in Nature" Immersion is a multi-sensory guided bath experience that stimulates a deep connection with the natural world. Stereophonic sound harmonizes with the soothing cadence of your guide's voice to transform your bath from routine to ritual. Learn more.
Sight
MacArthur Place has been masterfully curated with art from a partnership with Uprise Art and AERENA sculptures throughout the gardens. Sprinkled throughout the collection, experience MacArthur Place through the eyes of artists who have held a residency and have created a site-specific piece for the permanent collection. This fall the Artist Cottage will be unveiled – tied to the hotel's timeless tradition of celebrating independent artists from around the country, and bringing together one-of-a-kind curated collaborations with our partners.